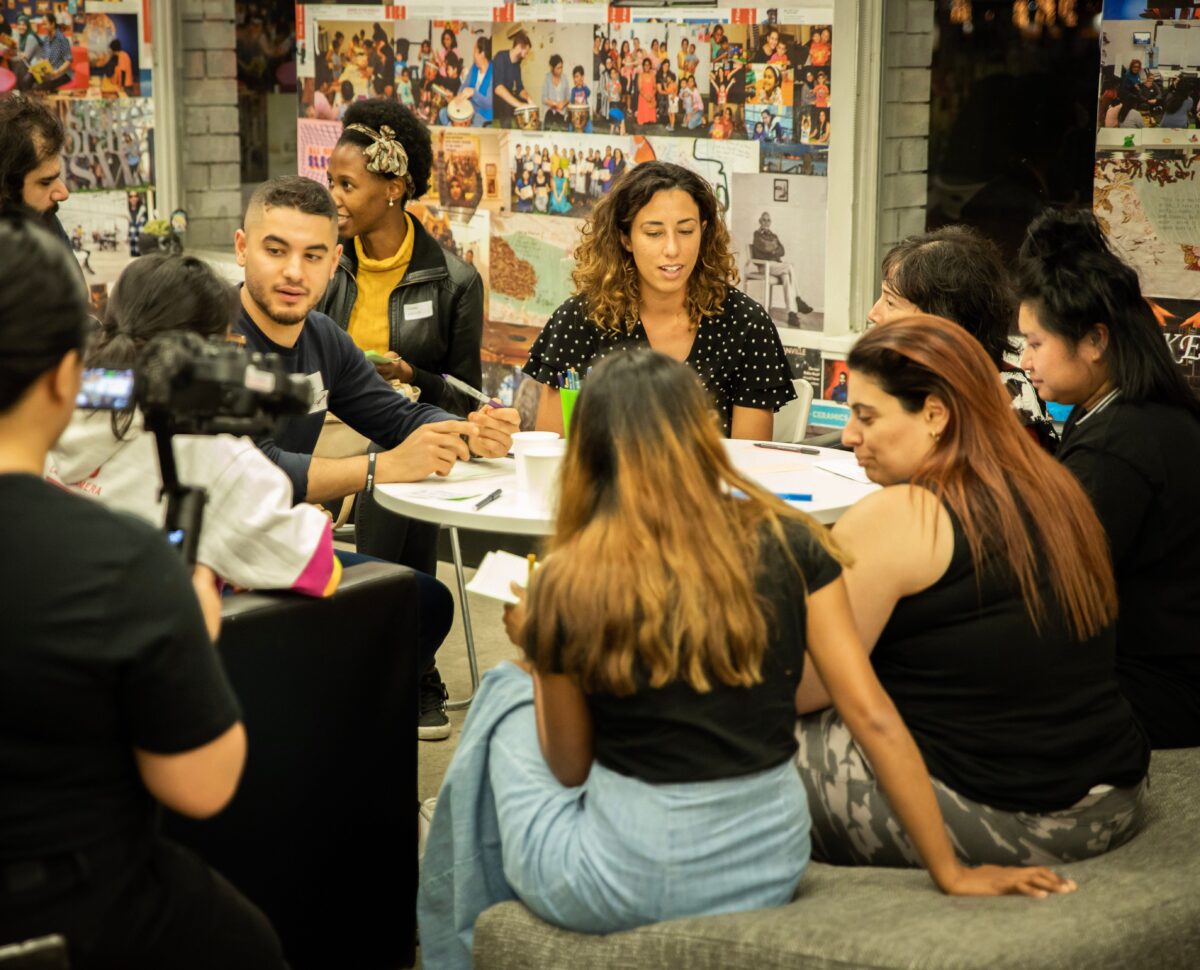 Creative Lives
Welcome to Creative Lives, a treasure trove of intimate conversations, original articles, all-inclusive reviews, inspirational case studies and cultural understanding drawing on the professional practice of Australia's diverse creative and artistic talent. The individuals and organisations featured are creating an impact across filmmaking and TV, visual arts, music, performance, literature, and multimedia.
Creative Lives identifies and celebrates creators, artists and cultural organisations championing diversity, providing opportunities for collaboration and networking. The information gathered within the project helps inform Diversity Arts Australia's practice and strategies.
Explore all the stories
Dive into more than three years of Creative Lives stories in our ever-expanding archive.
Explore the archive
DARTS is looking for culturally diverse artists to profile
Want to be profiled for Creative Lives?
Find out more
Creative Lives During COVID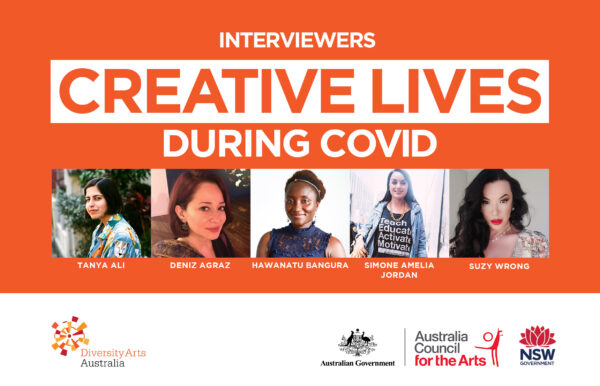 In 2021, Diversity Arts commissioned five content producers—Tanya Ali, Deniz Agraz, Hawanatu Bangura, Simone Amelia Jordan and Suzy Wrong—to interview 25 culturally diverse creatives about dealing with the changing landscape emerging from the coronavirus pandemic. These talks shed light on how creators have developed resilience, preserved their ingenuity and defied pressure, with personal insight into how COVID-19 profoundly shook up the arts ecosystem in Australia. As Egyptian-Australian performer Mariam Sawires shares in her profile, "The future is uncertain and currently fragile. However, artists are powerful people."

These works by Diversity Arts Australia are licensed under a Creative Commons Attribution 4.0 International License.