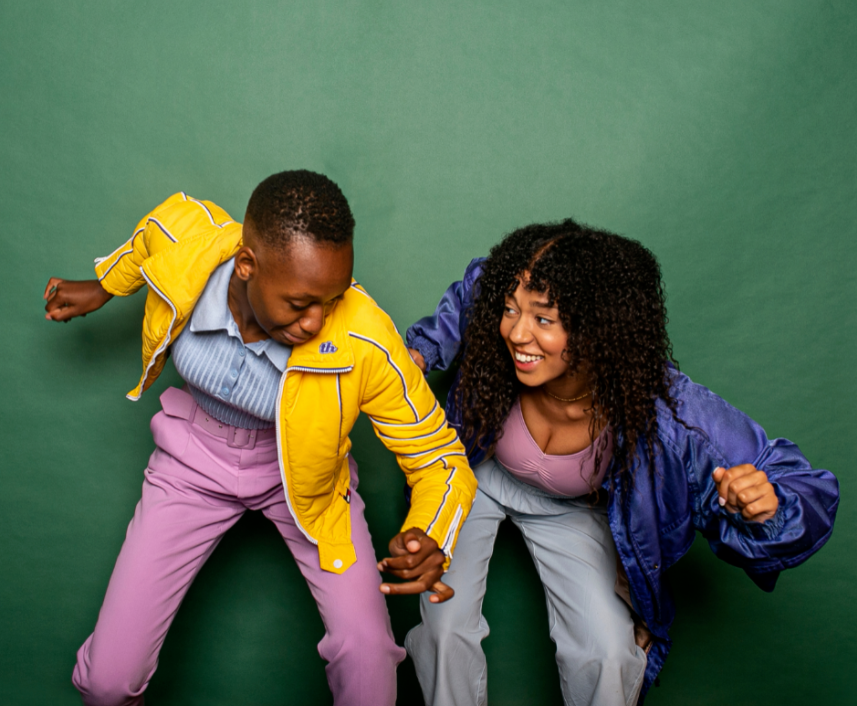 Review of 7 Methods of Killing Kylie Jenner
Darlinghurst Theatre Company
By Jasmine Lee-Jones
Directed by Zindzi Okenyo and Shari Sebbens
25 January – 20 February 2022
It had been less than twenty four hours prior to Darlinghurst Theatre opening their auditorium doors that so-called Australia rejoiced their genocidal colonial canon on the 26th. During her idiomatic Welcome To Country, Donna Ingram, a Wiradjuri woman, made the opening night crowd collectively aware of this fact. It's likely such circumstances had already crossed everyone's mind, for this was not the typical Darlinghurst Theatre audience. It was a gathering of multi-racial writers, actors, photographers, musicians — almost all being Black and  Brown folk from Sydney's south-west and Black Women of the African Diaspora — the community to whom Jasmine Lee-Jones dedicated her play to. The Welcome to Country had set the stage and tone for the authentic, personal and acutely aware performance that would follow. It made all the difference when considering this was a gathering of Black solidarity for the Palestinian struggle for liberation (7 Methods of Killing Kylie Jenner had boycotted Sydney Festival, which has stood by its decision of having the Australian Israeli Embassy as it's "star sponsor").
The play begins in darkness. Two silhouettes creep onto stage carrying a body bag-like object from either end. When the lights come up, we find ourselves in Cleo's (Moreblessing Maturure) home. As she slips into bed, Cleo comes across an infuriating tweet; Kylie Jenner has been dubbed the youngest "self-made" billionaire. Cleo's face says it all, transporting us Black folk back to our stuntedness towards the 2019 Forbes article. Jenner's overwhelming success was the straw that broke the camel's back. Her entire brand was, and still is, built from a bastardised identity. She represents the bracket of w*ite women who tan, plastic and parody their way into Black Womanhood.
Each tweet that Cleo subsequently fires out under the pseudonym '@Inconegro', evokes a wave of replies  that balloon her already outlandish statements. As the online heat rises, Kara (Iolanthe), is taken aback by her closest friend's ego. From there, it doesn't take long for 7 Methods Of Killing Kylie Jenner, to take off with incredible speed fueled by the synergy between Moreblessing and Iolanthe. The broadness in themes is matched by the range of genres covered; wit-filled comedy in one moment to tender monologue the next. The duo's physical theatre is a demonstration of splendid slapstick. Their abilities cast a spell over the audience, luring us into each and every laugh and shocking reveal. The play deals with the kaleidoscopic experiences of Black Woman, who are simultaneously bootlegged for their uniqueness yet made to feel worthless. As Cleo falls into a spiral of murderous tweets, 7 Methods blurs the lines betwen performance and the performative. A web of moral contradictions is spun as this black and white affair is coloured by the shared history between Cleo and Kara. Their experiences with colourism, sexuality, sex, wealth disparity, homophobia and the internet paint a vivid image of the absurd reality forced onto Black Women. Through absurdism, the play skillfully juggles a multitude of thematic modes and concepts, flirting with the idea that Cleo and Kara aren't even in the same room but debating/conversing over DMs.
In its best moments, 7 Methods Of Killing Kylie Jenner is an exuberant essay, with so much spirit it could hardly be contained on the cubed stage. It overflowed into each audience member, then down into the foyer, where everyone ate good food, danced to "Novacane", and celebrated a triumph.
Review by Bruce Koussaba