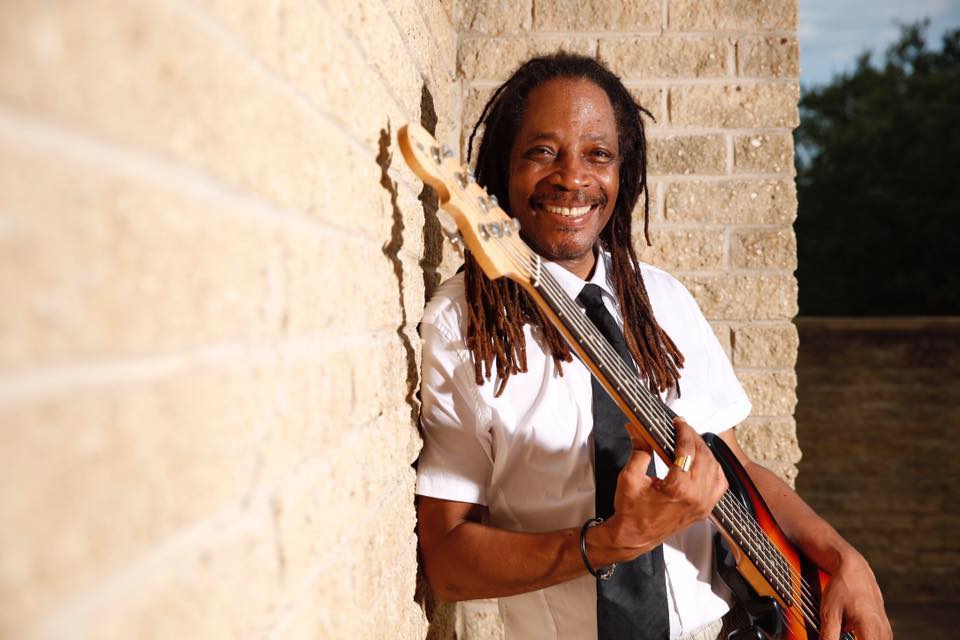 Veteran entertainer Doug Williams on being a musician in a post-pandemic world, Black Lives Matter and expatriate life.
One of Sydney's best known and beloved live soul music performers, Doug Williams has lost over a year's worth of income and gigs due to the coronavirus pandemic.
"There was so much progress happening within the live music scene in Australia before the lockdowns," Williams says.
"Due to the lockout laws, the live scene in Sydney had already been suffering. Just before COVID-19 started, we were at a stage where we, the musicians, were formulating a new routine for gigs in clubs and venues. The pandemic basically froze everything."
The Chicago-born singer, songwriter, bass player and producer strongly believes COVID-19 has set live music back almost irrevocably.
"People buy records but the joy of buying a record is the fact that you can also listen to it live," he says. "The only way for bands to reach their audience was through venues and with the pandemic, we lost that."
Despite it being a disheartening time for the entertainment industry, Williams has kept up a busy routine.
"I play every day at home and have written about 15 or so songs," the veteran musician says. "There are musical samples available online to musicians these days. If you want an A chord, C chord or some weird sounds, you can get all of that online. I had to use them during the pandemic because I didn't have my band with me."
Williams says while technological developments in music are advantageous they've come with a new set of problems. "They've made it easier for musicians to place music on the market but killed job opportunities for real musicians. For example, people used to hire a horn player, but you don't have to anymore because you can do it on keyboards."
Williams started in music as a young gospel singer in his family band and later worked with musicians like Ray Charles and James Brown. 'I moved out of America because I wanted a better life and as a Black man, that wasn't going to happen in the USA.'
After Williams finished school, he went on his first tour to Japan. Upon returning to the United States, he told his mother 'he did not want to raise children in the States'. During a trip to Australia with the Younghearts in the early 1970s, he recalls the band's manager telling him that American-style racism didn't exist here.
'I asked myself, what the hell is he talking about? Racism is racism, it doesn't have a style,' Williams says, before he adds: 'Turns out he was absolutely right. Racism here in Australia is more polished.'
While moving to Australia didn't necessarily put an end to the racial prejudice he experienced, it made Williams realise as a Black man from overseas he was treated differently compared to our Blak population. 'Once, I got pulled over by the cops while I was on the road. They wanted to see my licence even though I had done nothing wrong. I could see the shock on the officers' faces when I started to speak because they weren't expecting to hear a Midwest accent. They thought that I was Aboriginal, and I was only let go because they realised I was American.'
Williams, who lived through America's 1960s Civil Rights movement, says last year's Black Lives Matter global protests due to George Floyd's murder reminded him of 1968.
'Watching everything that happened in the States, I thought it was another big moment in history. The subject matter hasn't changed but more people are getting involved because of new technology [which]gives a voice to hundreds of people who previously did not have a voice in the past. It's heartening to see.'
This interview article was commissioned by Diversity Arts Australia as part of the Creative Lives During Covid series, with support from Create NSW. First published in The Music Trust 4 October 2021.
Dive into the Creative Lives During COVID series
Welcome to Creative Lives, a treasure trove of intimate conversations, original articles, all-inclusive reviews, inspirational case studies and cultural understanding drawing on the professional practice of Australia's diverse creative and artistic talent. The individuals and organisations featured are creating an impact across filmmaking and TV, visual arts, music, performance, literature, and multimedia.
Suzy Wrong interviews Shauntelle Benjamin, Lisa Fa'alafi, Eugyeene Teh, Catherine Van-Davies and Darren Yap.
Simone Amelia Jordan interviews Hoodzy, Hooks, Joe Nemer, Milly Petriella and Mariam Sawires.
Deniz Agraz interviews Avan Anwar, Yolla Baker, Vivian Nguyen, Hangama Obaidullah, Christian Bong Ramilo and Doug Williams.
Tanya Ali interviews A.Girl, Allara, GLO, Strict Face and Natesha Somasundaram.
Hawanatu Bangura interviews Richmond Kobla Dido, Evelyn Duprai, Abu Kebe and Lucky Lartey.
Read Now