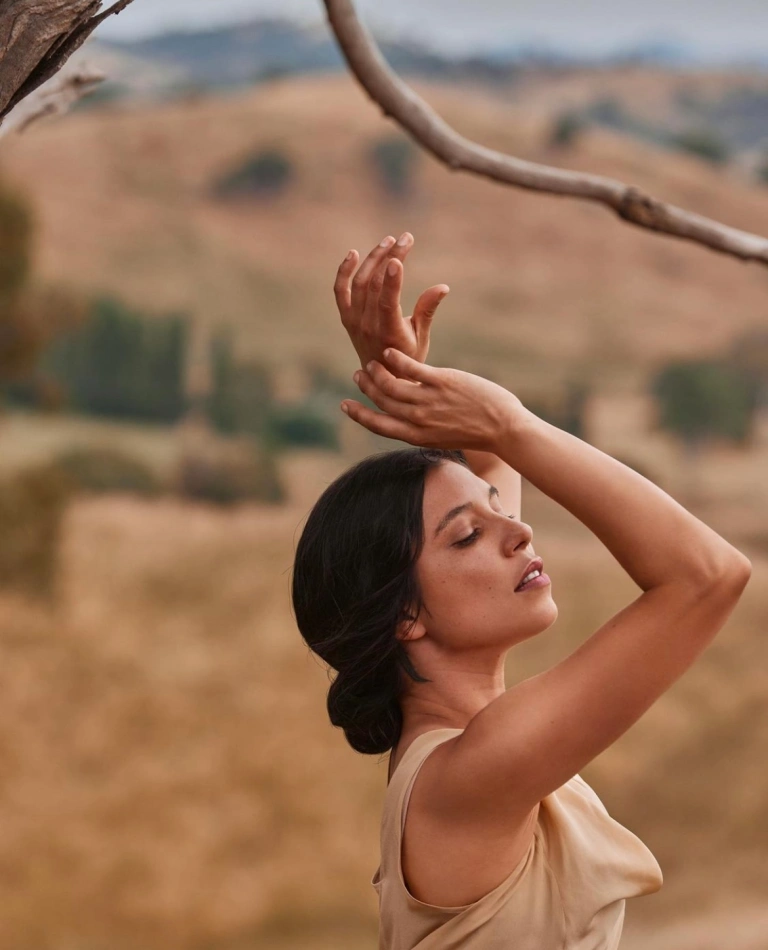 Ella Havelka and Evie Ferris are trailblazers in a deeply traditional and elitist artform. They call for a more nurturing environment.
In its nearly 60-year history, Australia's national ballet company has recorded no dancer of Aboriginal descent before Ella Havelka, a descendant of the Wiradjuri people. Ella joined the Australian Ballet in 2013, after graduating from the Australian Ballet School in 2007 and spending some time with Bangarra Dance Theatre – an Aboriginal and Torres Strait Islander organisation.
'We will never know for certain if I was the first Indigenous dancer to be included in the ranks of the Australian Ballet,' Ella told ArtsHub.
Like many budding ballerinas, Ella's journey to the stage started off as a dream. At 13, she saw the Australian Ballet perform at the Sydney Opera House and couldn't take her eyes off of the ballerinas' ethereal bodies mimicking the perfect curvature of swans. The stage was consumed by a sea of white, dancers in unison as they portrayed the love triangle between Princess Odette, Odile and Prince Siegfried in Swan Lake. She knew then, she wanted to be just like them – up on a stage telling stories through movement.
The elements determining the success of an aspiring ballerina are multi-layered and rely heavily on one's genetic construct. Long limbs, highly arched feet, elegant neck, natural flexibility and sense of musicality are traditionally considered essential. As an artform originating in the Italian Renaissance courts, many of these 'natural gifts' favour the inherent make-up of an Anglo-Saxon body.
The physical and mental strength required to train nearly 40 hours a week, to strike that perfect balance of athleticism, and meet impossibly high beauty standards, requires extreme resilience and strength. Throw in discriminative behaviour, racial misunderstanding and financial disadvantage and you are left with a very small pool of people who identify as Aboriginal, and who have developed a thick enough skin to pursue dance as a career. Even now, Ella is only joined by Evie Ferris, a proud Taribelang and Djabugay woman at the Australian Ballet.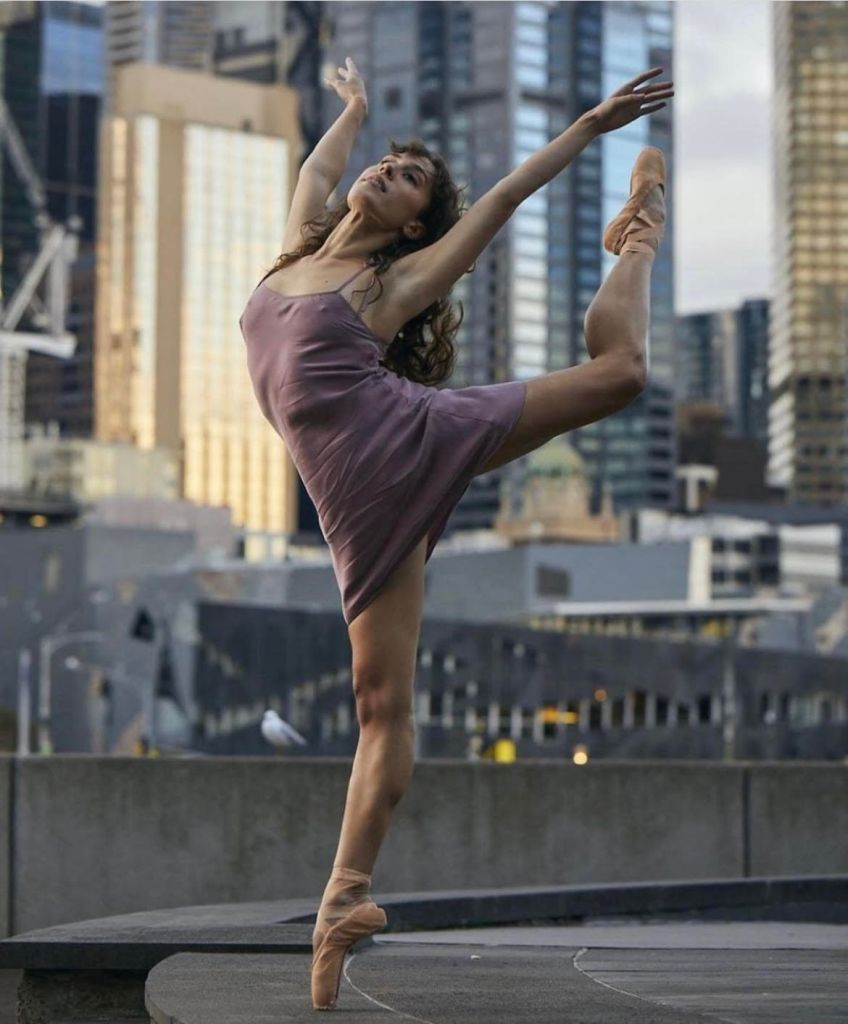 'I have personally experienced my fair share of lateral violence that occurs naturally in an industry where opportunities and resources are scarce,' Ella said.
Both Ella and Evie told ArtsHub their talents were undermined by those who speculated their positions in the prestigious company were simply for an institution to 'tick a box' and their hard work belittled by their heritage. However, Ella also faced adversity for her classical training during her time at Bangarra Dance Theatre, being labelled as a 'proper white girl'.
'It took me a long time to realise that my strong background in classical ballet does not undermine my Wiradjuri heritage and my Wiradjuri heritage does not undermine my classical career.'
'I believe both backgrounds complement and strengthen each other to challenge me in ways I never thought possible, and I wish I had come to this conclusion sooner and learned to relinquish the power those closed-minded opinions held.'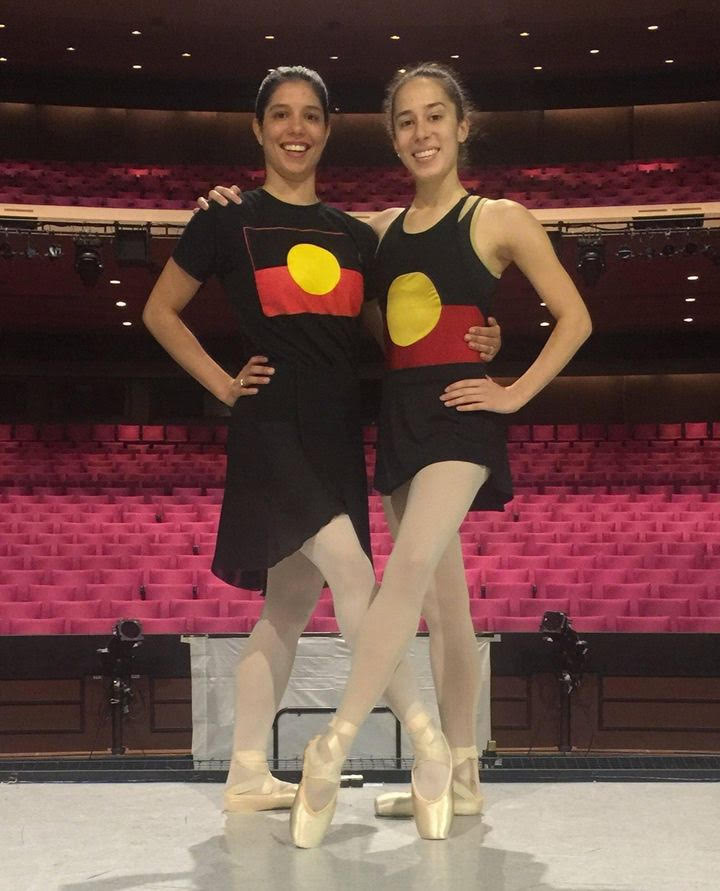 With little to no history of First Nations ballerinas in Australia, Ella and Evie are paving the way for future generations. The two succeeding in a world class classical ballet company, gives young dancers of Aboriginal descent hope. It begins to normalise people of colour dancing roles that are traditionally performed by porcelain-skinned ballerinas.
Evie, who has recently been announced as the first Aboriginal Wiggle, says Ella's guidance and mentorship was invaluable to her success and self-confidence. Having someone that you identify with can become a guiding light for realising your dreams and is critical in one's development of self. It is easy to lose your connection to your culture when the environment you are in is a polarising contrast to your cultural identity.
'Staying connected to culture, educating others and representing it can be quite daunting and challenging,' Evie said.
'Education and awareness is so vital for change and equality and I think creating a nurturing and encouraging environment is a great step and I hope to be the figure that Ella was and is to me for future generations.'
Issues of racism and elitism that can be seen in the ballet industry are often a result of a lack of education and understanding. The conservative nature of ballet has not caught up with modern society and not enough policies and education have been implemented to diminish how insular the industry is.
Ella says particularly in Australia, there needs to be more respect shown to the people whose identities are tied to the land we dance on. There needs to be more culturally appropriate support within organisations and pathways for those who are disadvantaged.
'Inclusive and culturally safe policies need to be implemented and acted upon across the private dance school/studio sector.'
'More generally, agency, time and space is required to transform outdated mindsets to learn about the rich cultural history of this nation,' said Ella.
Ella has started her own charity program The Ella Foundation which provides tuition fees for First Nations youth to attend dance lessons on a regular basis in a number of dance schools across Australia.
A scholarship recipient's mother, Toni Stones, said, 'The financial help means so much to the girls as they continue to grow not only as dancers but as young people. They are learning about the world of dance, discipline, and exploring their own identities as young Aboriginal girls'.
In a cut-throat industry, having these scholarship opportunities provides young dancers with the sense of accomplishment and acceptance that as Aboriginal dancers they can be proud of where they come from and who they are.
There's a long road to untangle all of the knots that exist in the ballet industry. But every little ballet dancer deserves to dream of being on a stage, knowing that one day, they could be a white swan too. These beautiful and accomplished First Nations ballerinas are helping to expand the idea of what an Australian ballet dancer is.
This article is published as part of Diversity Arts Australia's partnership with ArtsHub/ScreenHub and Diversity in Australian Media to support/ provide opportunities for diverse voices, options and greater diversity in arts and screen reviews and articles. First published 26 Dec 2021 on Artshub.