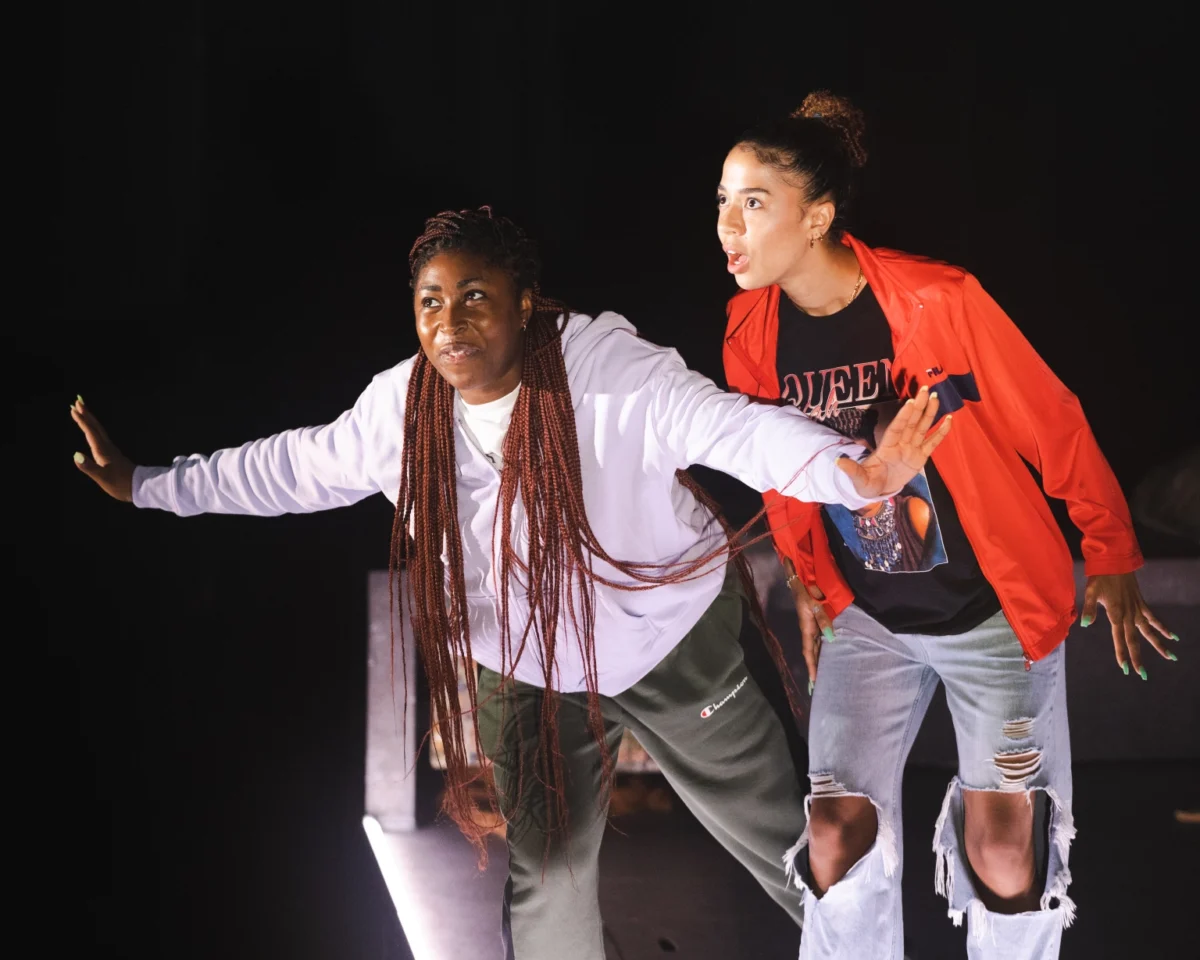 Celebrity culture, Twitter and the commodification of Black women all combine in a potent brew.
As darkness falls on the audience the two cast members drag a body-like figure wrapped in a quilt across the stage in the night. This object is then dumped under removable flooring in a bedroom. One of the cast members jumps into bed and falls asleep. It's a very clever set-up heralding the dark humour to come.
Jasmine Lee-Jones' award-winning play, seven methods of killing kylie jenner, has received much acclaim in Sydney and Brisbane, and now it is Melbourne's turn to experience this refreshing piece of theatre. The story takes place post the controversial tweet when Forbes magazine declared Kylie Jenner to be a 'self-made billionaire'. Social media activist Cleo, played by Chika Ikogwe, outraged by this announcement, outlines the seven methods she would use to kill Kylie Jenner. Cleo's best friend Kara, played by Iolanthe, attempts to be the voice of reason as she witnesses her friend and Twitter spiral at what ensues. The conversations the friends have are witty, authentic and, like this play, not afraid to call things out.
Perhaps the most effective technique Lee-Jones uses is to bring the Twitterverse, including emojis, to life. This is complemented by the direction of Zindzi Okenyo and Shari Sebbens to punch up our experience with projections of memes and wicked physical humour. Fans of meme and GIF culture will be deeply satisfied. As the Twitterverse begins to heat up, the girls' friendship is also trialled and the depths of their characters are exposed – flaws and all.
First Published on ArtsHub on 23 January 2023.