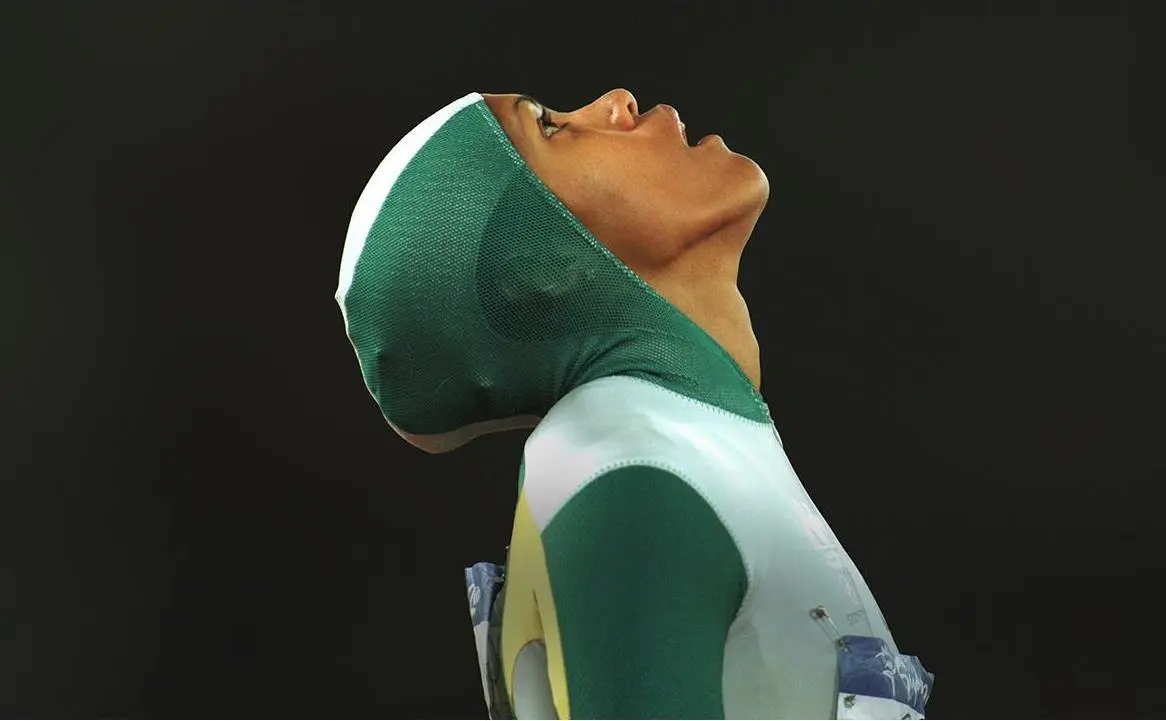 Laurence Billiet's tender insight into one of our most celebrated sports stars is joyous and timely, says First Nations critic Bryan Andy.
Freeman is an elegant, captivating and surprisingly frissonic celebration of Kuku Yalinji woman Catherine Freeman, and her twenty-year bid to become an Olympic champion.
Known more by her casual, media-imposed moniker 'Cathy', Catherine Freeman is arguably one of the most enigmatic and captivating public figures in our country.
I'll admit that I did wonder how a documentary detailing a well-known yarn, with a much-celebrated ending, might land in the now; and I pondered whether a fresh take could match the jubilant memories many of us have of Freeman's role in the 2000 Sydney Olympics. But Freeman, made in celebration of the 20-year anniversary of that win, is both fresh and fascinating.
Surprisingly, regret features as a theme, and it's purpose is perhaps like a relay baton too, held out to those of us watching.
We're reminded of the Reconciliation movement that ran (ahem) alongside Cathy's mission to win gold, and without being didactic we're reminded of the odds she helped Australia to overcome too.
A fine and elegant line is straddled in Freeman that in turn allows us to recognise and respect the struggles of all Aboriginal people, as experienced by Catherine Freeman and her family, without faltering toward a space that might result in the domineering and entitled nay-sayers among us to moan about how sport and politics don't mix. In life and in legend, Freeman reminds us that they do.
This article is published as part of Diversity Arts Australia's partnership with ArtsHub/ScreenHub and Diversity in Australian Media to support/ provide opportunities for diverse voices, options and greater diversity in arts and screen reviews and articles. First published 11 Sept 2020 on Screenhub.