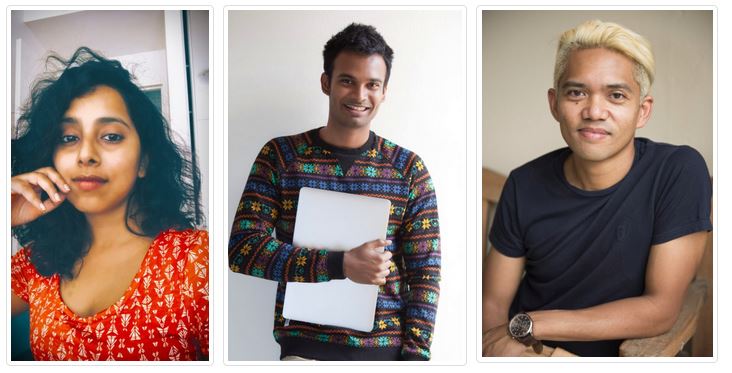 Following a call-out for Parramatta-based artists to make short films addressing themes around inclusion and diversity in the arts, we can announce the successful filmmakers are Vonne Patiag, Rashmi Ravindran, and Gary Paramanathan. This strategic project positions the artists as an advocate, and creates powerful and engaging films which double as training and advocacy tools. This is a project that Diversity Arts hopes to roll out nationally.
Project producer Kevin Bathman was pleased with the outcomes. "We have had a really high calibre of applicants and engaging proposals. Thank you to all of the filmmakers who applied, including those who weren't selected in this round," he said.
This project received core support from Parramatta City Council. Thank you to Fenella Kernebone (TEDX Sydney), Barry Gamba (I.C.E.) and filmmaker George Basha for being part of the selection process.
Picture: the successful filmmakers: Rashmi Ravindran, Gary Paramanathan and Vonne Patiag