This event ended on 2 July, 2022.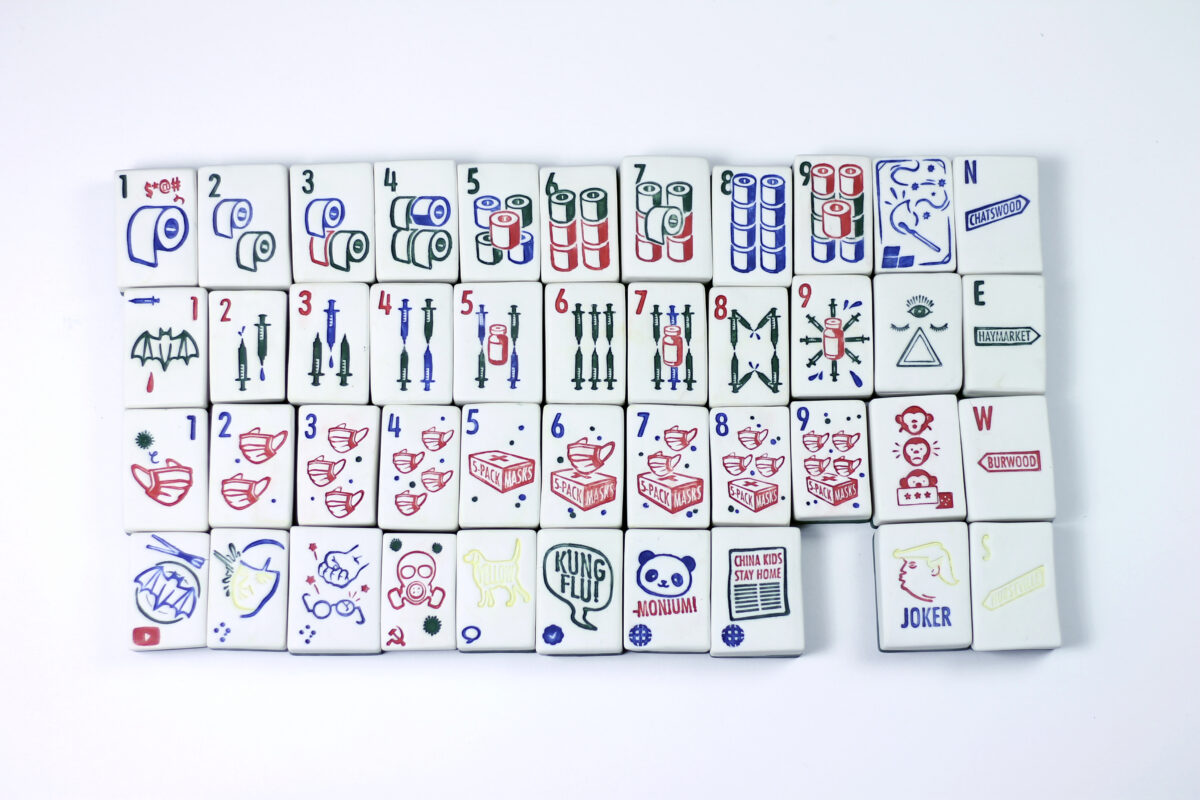 Congratulations to our I Am Not A Virus artist Susan Chen for her work "I'm not racist, but… (Australian Mahjong)", selected as part of the "Curated by Bancho" local emerging artists program, supported by City of Sydney.
Banchō is delighted to feature a diversity of artists, and this June they're showcasing the ceramic works of a local artist which are the definition of resilience over the last couple of years.
Susan Chen's exhibition will run from 31 May to 2nd July, Tuesday to Saturdays from 4pm at Banchō, 10 Thomas Lane, Haymarket, NSW 2000.