This event ended on 29 June, 2017.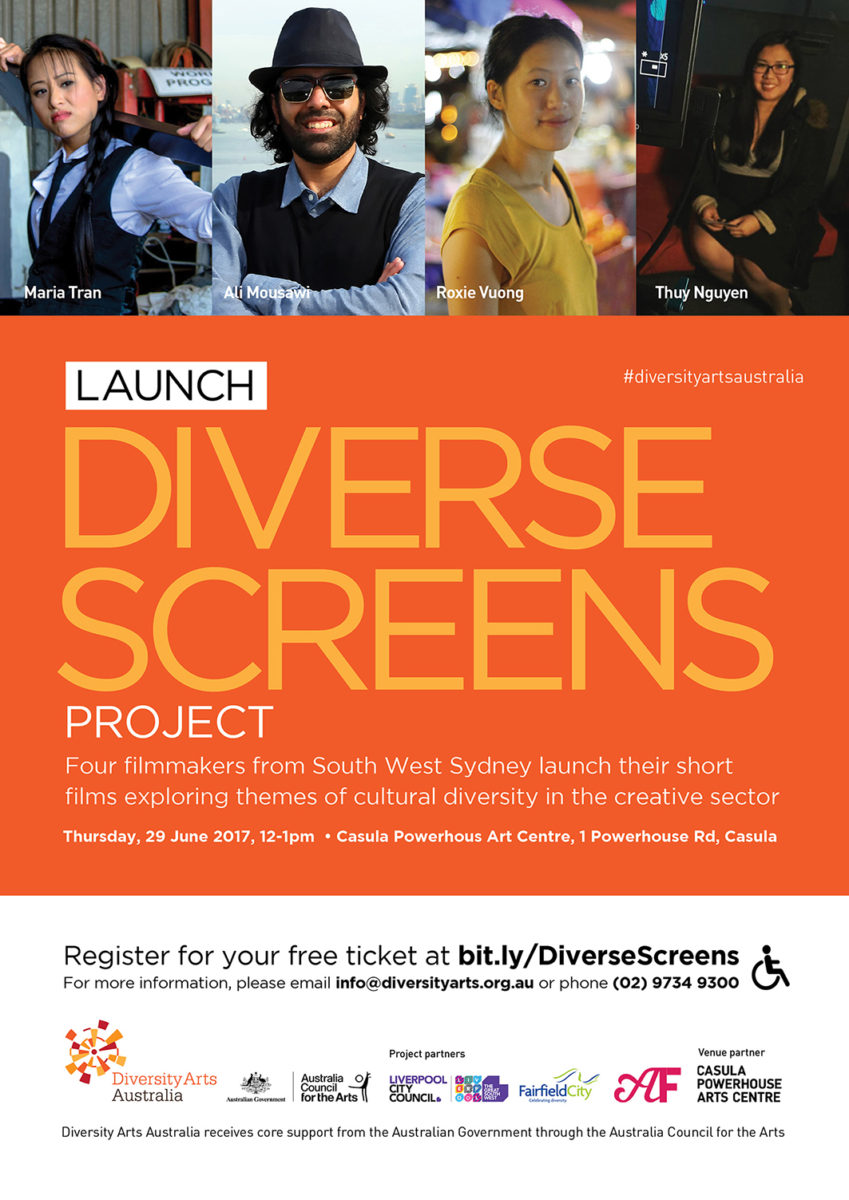 Join us for this exciting FREE event where four of Sydney's edgiest filmmakers launch their short films exploring cultural diversity in the creative sector. As part of Diversity Arts Australia's Beyond Tick Boxes: Cultural Diversity in the Arts in Sydney , DARTS commissioned Maria Tran, Ali Mousawi, Roxie Vuong and Thuy Nguyen to take on the theme of cultural diversity in the arts. These films are specifically designed to provoke, inspire and generate discussion. Shake up your perspective and reset your understanding of what arts diversity means and could mean.
Maximum Choppage and Tracer star Maria Tran is an actor, director and martial-arts specialist, credited with playing a lead role in the creative development of the Australian Vietnamese film movement. The Sydney Morning Herald's Andrew Taylor said 'Watching Maria Tran rain punches down on adversaries or scissor-kick across the cinema screen, it is hard to imagine anyone foolish enough to mess with her.' Ali Mousawi's Scourge in Darkness documentary screened on SBS in August, along with many short film festivals. It deals with human injustice through black magic. They join actor, model and dancer Roxi Vuong and Thuy Nguyen to bring a creative eye to questions of inclusion, exclusion and diversity in Australia's creative sector.
Diverse Screens launch
Join us for this FREE event
Register now