This event ended on 19 November, 2021.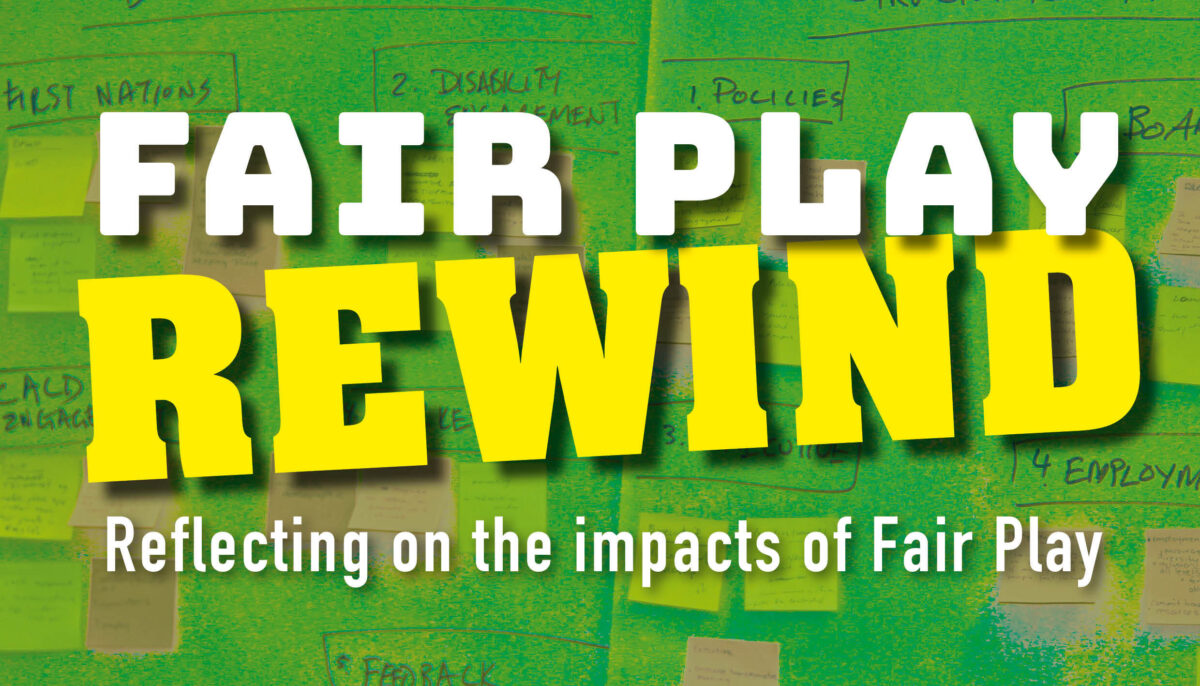 Join Diversity Arts Australia (with support from The Wheeler Centre) for Fair Play Rewind: reflecting on the impacts of Fair Play, streaming on 19 November 2021, 10.30am-11.30am (AEDT time).
What's the responsibility of creative organisations to act on equity and inclusion? What does it mean to have diversity programs led by people with lived experience? How can equity and inclusion reshape the creative sector?
These are just some of the questions that were addressed by people at Diversity Arts Australia's Fair Play: Rewind event today, featuring presentations and conversations between leaders of the Fair Play program. Supported by The Wheeler Centre, the event was streamed on Facebook live, and reflects on the Fair Play capacity-building program's social impacts which 28 creative industries organisations and businesses have completed since it started in 2019.
The event features presentations and conversations with key program training partners Rob Hyatt (Manager, Education and Visitor Experience, Koorie Heritage Trust), Caroline Bowditch (CEO, Arts Access Victoria) and Katie Stewart  (General Manager, Victorian Music Officer), alongside project participants Gabrielle Ryan (Head, Production and Relationships, The Wheeler Centre) and Nicole Beyer (Theatre Network Australia). Project Coordinator Margaret Mayhew and Lead Trainer Paula Abood also provided insights based on their involvement.
Funded by Creative Victoria, Fair Play is an equity and inclusion program for Victorian organisations and music businesses. The program addresses barriers to participation by underrepresented groups in Victoria's creative industries, with a focus on developing skills and capacity in working with First Nations, Deaf and Disabled and underrepresented culturally and linguistically diverse communities. Key delivery and training partners included Koorie Heritage Trust and Arts Access Victoria.
Miss the event? Watch in Full Below.
Did you miss the live premiere of FAIR PLAY REWIND? Never fear – you can watch the full event below!
WATCH HERE
RSVP your spot!
Book a spot via Eventbrite to get updates and reminders as the livestream approaches! The link will be sent to all attendees.
BOOK NOW