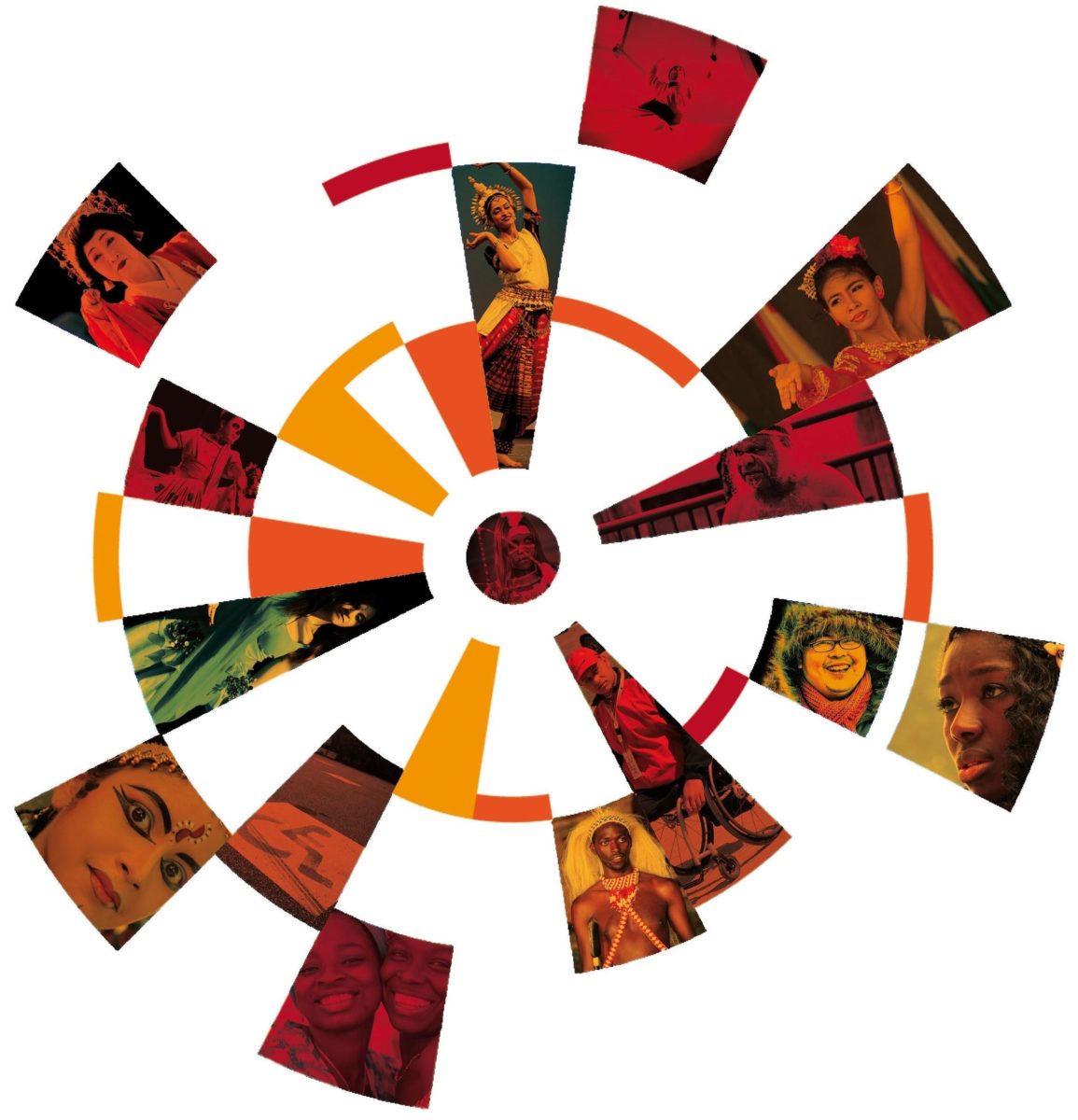 Fair Play Principles for Cultural Safety, Accessible and Inclusive Practice
View our Fair Play program principles
View now
Fair Play | Equity, Inclusion & the Creative Industries
The Fair Play project, funded by Creative Victoria, is an equity and inclusion capacity building program for organisations that receive multi-year funding through Creative Victoria. The program seeks to address barriers to participation by underrepresented groups in Victoria's creative industries, with a focus on developing organisation's skills and capacity in working with three groups:
First Nations people
people with disability
people from underrepresented cultural and linguistic backgrounds.
2020 Organisations Selected
Congratulations to the 10 organisations who will participate in year 2 of our Fair Play program! Announced by Minister for Creative Industries – Martin Foley. They are:
Arena Theatre in Bendigo
Malthouse Theatre
Polyglot Theatre
Dance company Chunky Move
Red Stitch: The Actors' Theatre
Museums Victoria
Geelong Art Gallery
Heide Museum of Modern Art
Melbourne Fringe
Melbourne Writers' Festival
Read the full media release – Building A More Inclusive Creative State.
2019 Organisations Selected
Congratulations to the 10 organisations who will participate in year 1 of our Fair Play program! Announced by Creative Victoria's Jane Crawley during her talk at the launch of the Shifting The Balance Report last month, they are:
Regional Arts Victoria (RAV)

Australian Centre for Contemporary Art
Warrnambool Art Gallery
Melbourne International Arts Festival
Theatre Network Australia
Australian Centre for the Moving Image
Bendigo Art Gallery
The Wheeler Centre
Music Victoria
Emerging Writers' Festival
The Fair Play team has been greatly helped by our intern Gabriela Arenas to develop a comprehensive 'menu' of organisations and individuals in Victoria who can offer specialised training in equity and inclusion for the creative industries.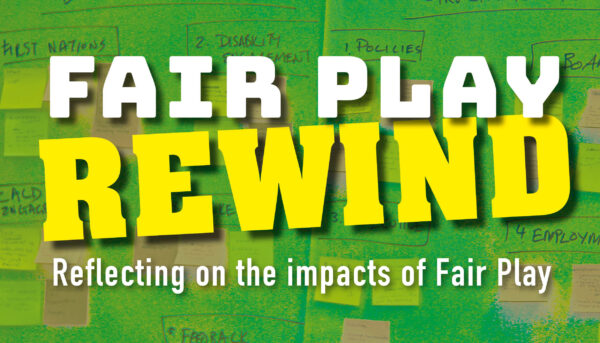 Fair Play Rewind: reflecting on the impacts of Fair Play – Livestreamed on Fri 19 November 2021
Presented by Diversity Arts Australia, with support from the Wheeler Centre
What's the responsibility of creative organisations to act on equity and inclusion? What does it mean to have diversity programs led by people with lived experience?
These are just some of the questions that were addressed by people at Fair Play: Rewind event, featuring presentations and conversations between leaders of the Fair Play program.
The livestreamed event featured presentations and conversations with key program training partners Rob Hyatt (Manager, Education and Visitor Experience, Koorie Heritage Trust), Caroline Bowditch (CEO, Arts Access Victoria) and Katie Stewart  (General Manager, Victorian Music Officer), alongside project participants Gabrielle Ryan (Head, Production and Relationships, The Wheeler Centre) and Nicole Beyer (Theatre Network Australia). Project Coordinator Margaret Mayhew and Lead Trainer Paula Abood also provided insights based on their involvement.
Miss the event? Watch in Full Below.
Did you miss the live premiere of FAIR PLAY REWIND? Never fear – you can watch the full event below!
WATCH HERE

The Fair Play project hosted the first Creative Industries masterclass at The Abbotsford Convent on Wed 14 August 2021
The masterclass, "How to diversify your leadership in the creative sector?" led by Dr Paula Abood and joined by Veronica Pardo (CEO, Multicultural Arts Victoria), addressed how organisations can diversify their own organisational cultures and activate change. The masterclass had 36 participants in attendance, including 2 mentors, and representatives from 8 program participants, as well as other creative industry organisations. It was fully booked, and participants shared the following afterwards:
"The exercise at the end provided food for thought and gave me some ideas which may be helpful. Having attended will help me to be more mindful when planning for our organisation."
"I found the ideas and discussions very inspiring and revolutionary"
"I enjoyed the workshop and thinking about bigger picture issues around diversity and leadership in my organisation."
Our Approach
The Fair Play Program is a two-year program that aims to make transformative change in Victorian creative industries at the individual, institutional and structural levels to increase equity and inclusion for diverse artists.
The program takes a human-rights-based approach and focuses on practices, policies and procedures that contribute to the culture of organisations. A key goal of the program is to address the root causes that lead to inequities and exclusion, and to empower individuals and organisations with the knowledge, resources and support to advance equity and inclusion.
Eligibility & selection
Launching on 26 and 27 February 2019 with the Fair Play Symposium at the Wheeler Centre in Melbourne.
Twenty organisations who receive funding from Creative Victoria have been selected for inclusion in the free program. Eligible organisations include:
Creative Industries Portfolio Agencies (CIPAs)
Major Performing Arts (MPA)
Organisations Investment Program (OIP) clients
Regional Partnerships clients (galleries and performing arts centres)
other multiyear funded organisations in the music, design, screen and games sectors
Read more about the Symposium here.
The program
Selected organisations undertake a fully supported audit to investigate opportunities for change in leadership, creative programming, staff, marketing and audience development. Based on the results of the audit and the aims and objectives of the organisation, participant organisations are matched with relevant mentors, who are professional experts from the First Nations, Disability and CALD communities, to support the process towards transformative and sustainable change.
Mentoring includes targeted training, support to develop equity and diversity plans, knowledge-sharing and resource development. DARTS also supports the development of a community of practice to facilitate sector-wide discussion and engagement. This includes a number of symposia and forums, development of resources, tools, templates and checklists, and extensive digital content and resources.
EOIs are now closed
Applications for 2020 training are now closed.
The Project Team
Dr Margaret Mayhew (Project Coordinator), Mahla Karimiyan (Co-Project Producer), Youbi Lee (Co-Project Producer), Dr Paula Abood (Lead Trainer/Creative Producer and DARTS Executive Director Lena Nahlous (Project Manager).
Dr Margaret Mayhew Education Consultant
Dr Margaret Mayhew is a visual artist, academic and queer performance artist who has lived with chronic illness since 1984. She has volunteered with refugee community organisations in Sydney and Melbourne since 1991, and co-founded Melbourne Artists for Asylum in 2013. Margaret worked as a researcher in the Social Relations of Disability Research Network (1997-1998), the CALD capacity building program at the Australian Centre for Diabetes (2009-2011) and smaller projects with Information and Cultural Exchange and Diversity Arts Australia. She has taught in the Gender Sexuality and Diversity Studies program at La Trobe University since 2012. Margaret has exhibited textile works in Australia and Europe, and practiced, exhibited, researched and taught in community arts and life drawing in Australia and Internationally.
Mahla Karimian Fair Play Project Producer
Mahla Karimiyan is an accomplished visual artist and community arts worker. Her visual arts practice is based around classical Persian scratchboard and professional photography. Since arriving in Australia in 2013, Mahla has exhibited in The Ownership Project, Abbotsford Convent, Library at The Dock, and the Walker Street Gallery, where she was a finalist in the 2016 Home and Art Prize. Mahla is President of Melbourne Artists for Asylum and coordinated its community art workshops at Siteworks during 2018. She has collaborated with Youbi Lee on the Migrant Mothers Art Classes in 2019 and Asylum Silk Road Project in 2017 and is developing a community arts space in Melbourne's northern suburbs. Mahla is committed to developing and sharing her visual arts practice through collaborating with individuals and organisations who support diverse communities.
Maylei Hunt Lead Producer
Maylei Hunt is a Melbourne Based Photographer, Filmmaker, Curator, Educator and Community Arts Worker. Her career spans over 20 years in the social documentary, commercial and fine arts areas of photography. Hunt's photography and film making focuses on social justice, community engagement and the arts, including a monograph and exhibition series documenting the Marriage Equality Campaign in Australia. In 2020 Hunt will showcase her photo-documentary series LET'S EAT CAKE in an exhibition and events program as part of the Melbourne Midsumma Festival in Melton. Hunt has worked in remote communities in Balgo, with Information and Cultural Exchange in Western Sydney and with the Community Partnerships team at Yarra City Council. After working on documenting public events for the Fair Play project in 2019, and having recently completed her Diploma in Community Development, Hunt has now joined the Fair Play Melbourne team.
Dr Paula Abood Fair Play Lead Trainer/Creative Producer
Artistic Director/ Editor/Facilitator/Trainer Paula Abood is a writer, community cultural development practitioner, creative producer and educator. She has worked with diverse communities in capacity building projects for 30 years. Her productions include The Cartographer's  Curse (2016), Auburn Cartographies of Diversity (2016),  Sacred Women's Voices (2013 / 2011), Parenting Stories (2010), Hurriya and her Sisters (2009), The Book of African Australian Stories (2006), Poetry on Rooftops (2006), and Of Middle Eastern Appearance (2001). Paula was awarded the 2007 Western Sydney Artists' Fellowship for the blogging project Race and the City and was the 2013 recipient of the Australia Council's Ros Bower Award for lifetime achievement in community cultural development practice.  She has developed resources and taught widely on subjects including cultural diversity, advocacy, and community development at TAFE and in community education settings. Paula co-developed the Certificate IV in Community Arts and Cultural Development that runs out of St George TAFE in Sydney, and is a leading trainer and educator on human rights approaches across the community, arts and education sectors. Paula was awarded a Doctor of Philosophy from UNSW in 2007 in the area of cultural studies.
Lena Nahlous CEO, Diversity Arts Australia
Lena became Executive Director of Diversity Arts Australia in 2016. She has over 20 years' experience in arts, cultural and media organisations, and has managed screen and digital media–based initiatives that have engaged thousands of people, particularly women, refugees, migrants and young people.
Lena was formerly the Executive Director of Information and Cultural Exchange (ICE) in Western Sydney for over 10 years. Under Lena's leadership ICE grew tenfold financially and in terms of projects and scope. Lena established Artfiles, an employment and engagement program for artists, the Switch Digital Arts Centre and co-founded the Arab Film Festival. Other roles include Manager of Auburn Community Development Network and Social History and Exhibitions Curator at Fairfield City Museum and Gallery.
In 2006 she was a recipient of an Asialink Arts Fellowship to Hong Kong and in 2008 completed the Asialink Leadership program. She has sat on the NSW Government Arts Advisory Committee, participated in the Australia 2020 Summit, was a finalist in the CEO of the Year Awards (2008), and was named as one of Sydney's 100 Creative Catalysts by Creative Sydney/VIVID (2007). Lena has taught at South West Sydney Institute of TAFE and was a special consultant on the Culture Beats program for the Sydney Harbour Foreshore Authority and the City of Sydney. She also sits on the board of the Sydney Writers' Festival.
Core Mentors/Trainers
Hoa Pham Citizen Journalist and Writer
Hoa Pham is the author of six books and two plays. Her most recent novel, Wave, was published in 2015. The Other Shore won the Viva La Novella Prize in 2014. Hoa's most recent piece is The Lady of the Realm, in the Review of Australian Fiction. Her play "Silence" was on the VCE Drama list in 2010. She is also the founder of Peril Magazine, an Asian-Australian online arts and culture magazine. She has completed her doctorate in creative arts and also holds master's degrees in creative writing and psychology.
Kochava Lilit
Kochava Lilit (zey/zir) is a queer disabled activist and writer who absolutely loves being autistic, ADHD, and Jewish. Zey volunteers with the trans collective Ygender, has performed with the queer disability collective Quippings, and is interested in neurodivergent culture, diaspora, access intimacy, and anger as a form of optimism. You can find zir online as @QueerJewishCrip and at activistbookshelf.com.
FAQs
How long does the program take?
It is estimated that the mentorship and action plan phase of the program will take between six and nine months, however, there is participation in the broader project (including public talks and events).
How much does the program cost?
The program is free to selected participants.
Who can participate in the program?
Representatives of organisations that receive multi-year funding through Creative Victoria. Depending on the size or your organisation, the number of participants will vary but the maximum number per organisation is 20.
How many organisations will participate?
Diversity Arts Australia, in consultation with its partners, selected 10 participating organisations for 2019, and 10 participants for 2020.
How do I apply?
Applications are now closed.