This event ended on 27 February, 2019.
Equity, Inclusion & the Creative Industries
Taking place over two days at the Wheeler Centre in Melbourne in February, the Fair Play Symposium, platformed the knowledges, leading practices and lived experiences of people from First Nations, Disability, and Culturally and Linguistically Diverse creative communities.
Around 200 people attended the symposium in person over the two days while the livestream has accumulated more than 1,500 views. We've received plenty of glowing feedback about the event from participants as well as media coverage on ABC RN, ABC local radio, 3CR, 3KND, ArtsHub, Crikey and Daily Review.
You'll find a selection of photos from the event on the Diversity Arts Australia Facebook page.
After a powerful program of speakers, panels, discussions and performances, DARTS will report back to the sector with a full report, mini films and more.
Listen to ABC Local's interview with keynote speaker Deborah Williams here and some great photos of the symposium on our Facebook page. Are you there?
Focussing on practical ways to improve equity and inclusion, this symposium is specifically designed for the Victorian arts and creative industries and launched the Fair Play | Equity, Inclusive & the Creative Industries Project.
---
Symposium Information
---
The Fair Play Symposium will take place on the traditional lands of the
Kulin
Nation.
We

pay our respects to the Elders, past and present.
---
Program
See the full Fair Play Symposium 2-day program here.
Full Program
---

---
Who will be there?
All parts of the Victorian creative sector, including:
Community-based organisations
Commercially driven organisations
People working more broadly in equity and inclusive practice.
People from First Nations, disability and culturally diverse communities
Artistic, cultural and creative practitioners
---
Registration Information
With only 180 places available, places will be limited. Organisations may only register up to two representatives to attend.
Register your interest now to avoid disappointment.
Accessibility
Wheelchair access and a hearing loop will be available at the symposium. Accessible and all-gender toilets available. This event will be Auslan interpreted and live captioned on stage. Captions will also be accessible online.
Transcripts for Day 1 and Day 2 are now available here.
Please get in touch with us if you have other accessibility requirements.
---
Prices
(including GST):
Government/Educational
Institutions
        $440 per person
Large and Major
organisations/companies
        $440 per person
Medium organisations/companies
        $330 per person
Small organisations/companies
(less than $500k)
        $220 per person
Individuals
        $220 per person
Independent artists
and arts workers
        $110 per person
Regional artists and arts workers
        $110 per person
Sponsorships
Do you need financial assistance to attend? Are you an independent artist? We have a limited number of sponsored places. Please email us at symposium@diversityarts.org.au to apply. Deadline to get in contact is Tuesday 12 February 2019, 5:00 PM.
---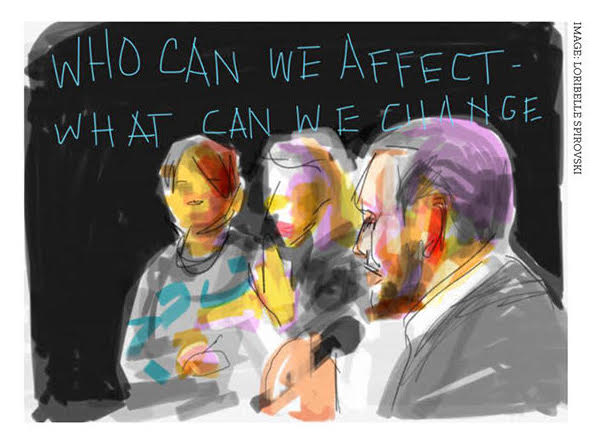 ---
Behind the Scenes
The Fair Play Symposium is presented by Diversity Arts Australia and The Wheeler Centre in partnership with Creative Victoria and our sector partners.
The symposium is the first event of the Fair Play capacity building and training project, which is a partnership with Koorie Heritage Trust Inc, Arts Access Victoria, Multicultural Arts Victoria, British Council, Arts Front, Feral Arts, Screen Australia and Regional Arts Victoria.
The structure and content for this symposium was developed through many discussions and consultations with the Victorian and Australian creative industries, and particularly via our collaborations with our project partners. We would particularly like to thank our presenting partner The Wheeler Centre and their incredible team for their contributions.