Fair Play Symposium Participant Feedback Results
At the time of writing, 38% of participants to the Fair Play Symposium, at the Wheeler Centre in Melbourne on 26-27 February 2019, had completed feedback surveys. From these we've learned a lot about who was there, what they liked, and what they feel could be improved. Here are some of the results.
Demographics of respondents:
20% were from rural or regional areas
76% were from Victoria
52% identified as Culturally and Linguistically Diverse (CALD; 45% identified as non CALD)
13% identified as People with Disability (PWD; 81% identified as non PWD)
3% identified as Aboriginal or Torres Strait Islander (ATSI; 94% identified as non ATSI)
---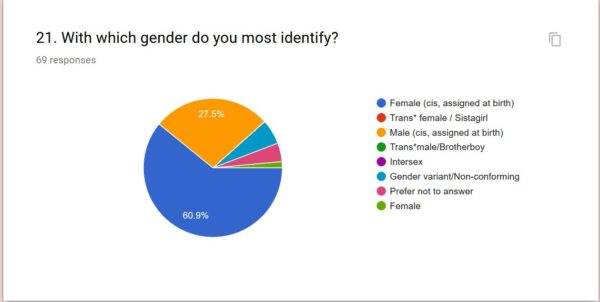 ---
Substantial self reflection and critical thinking followed the engaging and challenging discussions. This symposium left me with more than I anticipated and will significantly shape my future engagement in diversity advocacy.
The event was very informative for me. I made pages of notes about how to run an inclusive and artistic event – this was done so well. Lots of diversity events do not include 'artistic performances' and can be quite 'dry' and academic. This [event] wasn't, so well done and I was really moved by some of the performances particularly the opener on the second day and the Arabic singing! The voices of the minority/ diversity groups was present and strong which was inspiring. Citizen journalists were fantastic!
Amazing panel discussions, very thought provoking and fierce.
---
Relation to Creative Industries
22% from community and cultural development
13% from literature
8.7% from performing arts
8.7% from visual arts
7.2% from music
5.8% from screen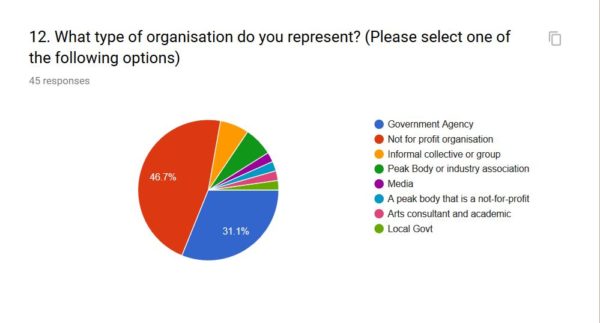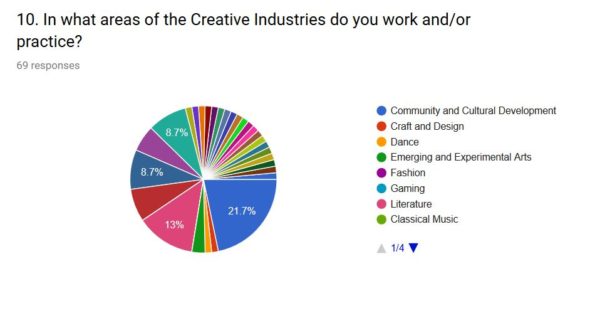 ---
Great sector leadership by Diversity Arts Australia digging deep into questions of intersectionality and solidarity
---
Knowledge & networks

56% feel they gained new knowledge and or skills from the symposium
58% said it improved their networks


---
What people enjoyed most about the symposium
16% variety of speakers and diverse presentations
15% meeting peers and networking
12% critique and debate
10% honesty of discussion
10% panel discussions
10% keynote speakers
7% performances and creative presentations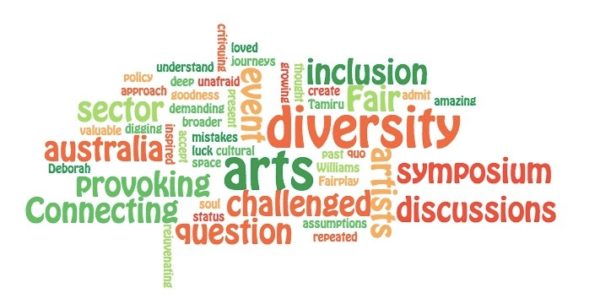 ---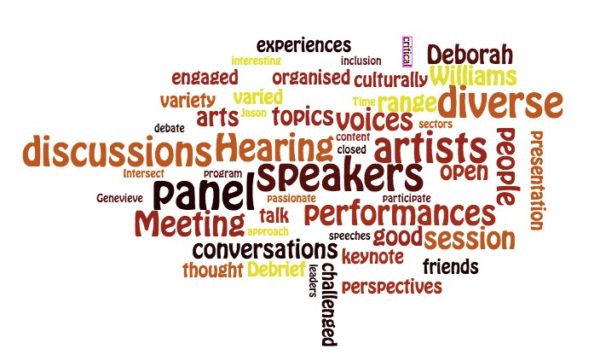 ---
What we could do better
40% of respondents recommended increasing interaction, having fewer presentations and more workshops. Other suggestions included having more conscious facilitation, moving breakout sessions to the middle of the day
22% of respondents recommended improved facilities, using more rooms, having quiet spaces, improving captioning, seating and catering and improving sight-impaired access.
22% of respondents made suggestions on the content, shifting the focus to workshops generating solutions to identified problems, generating a list of demands from the conference, having more First Nations guided methods for decolonisation, and also examining limited diversity within participating organisations.
It is time for us all to embrace the challenges that inclusive equity brings. "Fair Play" is an exciting opportunity to challenge the decision makers, impact on the sector and influence the way in which people feel they have access to participate professionally.
---
Quotes from participants
Not only exposing people to experiences, it is important to find real pathways to real jobs.
Above all – Arts Funding needs to increase – double or nothing!!! Nothing else will work until our sector is properly resourced.
I loved being challenged on my assumptions about diversity and how to really create a diverse arts space.
Fairplay was a valuable event in critiquing the growing homogeneity of the arts sector, and provoking a broader discussion about the purpose of cultural policy in Australia.
An evocative event with participants unafraid to accept and admit past mistakes and unapologetic about demanding they never be repeated.
That we have a diversity and inclusion arts symposium speaks to the urgency of need.
Connecting with other artists, particularly artists of colour and being able to connect and understand each other's journeys and struggles is soul rejuvenating.
This symposium has inspired me to question the way we approach and present THE ARTS. Challenge the status quo & be the gatekeeper! Onwards!
WE need to break down our disadvantage silos to triple our strength to confront an excluding establishment.
I want systemic change to be a priority and have sustained focus; that means all organisations -be they non-government or government take a critical look at who is on their boards, who makes decisions at all levels – creative and administrative; who curates; who has creative control, who gets funded.
It was a terrific opportunity to hear artists from First Nations speak.
The team at Diversity Arts are a great team and I found them very helpful and easy to talk to. This obviously comes from the top down from Lena also. Thank you
I really valued hearing from the range and depth of speakers participating in the event
A valuable and information-rich event packed with insights and strategies for real ways to make change.
Real change occurs with with a bang not a succession of whimpers.
Fair Play was a great step towards more diversity in the arts. There are no easy answers but I feel like each conversation gets us closer to our goal, so let's have more events like this one.
The symposium was enlightening and challenging in profound ways.
The symposium provided a valuable opportunity to benchmark our own organisation across others nationally and internationally.
I learnt about what's going on in Victoria … I learnt a lot about cultural safety/competency and the complexity of intersectionality! … I learnt about how complex the use of the word diversity can be – and it was interesting to hear views about the term 'celebrating diversity' and the more political standpoint set in neo-liberal frameworks.
What I enjoyed the least
The constant battle between "us" and "them" that took place in most of the conversations about access and inclusion.
Lack of tangible follow up from the audience
All in one room – not enough variation in delivery style
Nothing really – I have chronic pain/fatigue and the first day wiped me out so I watched the second one at home. Very grateful for the live stream and hope it will continue to be available. So much information I'd love to go back and check out again.
No opportunity for small group discussions outside of the de-briefs.
I believe that future events should somehow produce an action plan or a draft of a document of some sort that will list down probable steps in addressing the issues and problems arising from this convention. Such document can be made public and be sent to relevant offices such as the Minister for Creative Industry or to Industry Leaders as a measure to hold everyone accountable
The competetive tension; I found this quite toxic. I got the sense that the diversity space is quite unsafe and that certain groups of individuals use their power to push their own agendas; I think we have failed if when we come together, we treat each other with disrespect; and, that certain people feel they 'own' certain 'spaces' and discourses. This creates another exclusion zone and produces another group of elites who become the gatekeepers in the margins.
I felt the panels could have gone longer
It was very city-centric. Coming from a regional area, I found that a lot of the conversations avoided the issues of regional and rural areas in Australia.
This was a really important and engaging conference giving voice to people and ideas that were engaging, surprising and exciting.