This event ended on 26 October, 2021.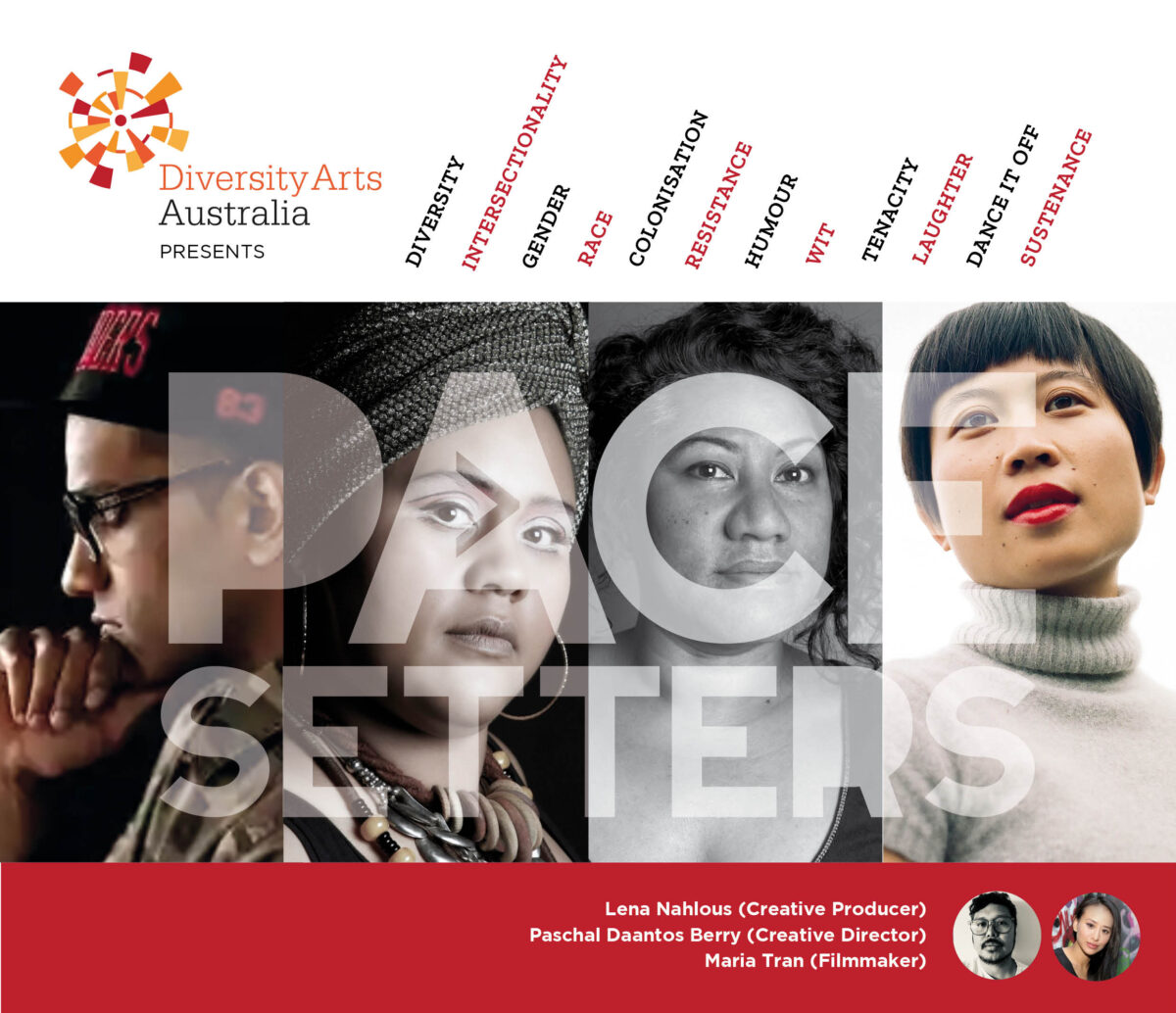 On Tuesday Oct 26 6:00PM AEDT, join us on Facebook Live for the launch of the Pacesetter film series!
This creative showcase, co-hosted by Diversity Arts Australia and Blacktown Arts, features conversations between Lena Nahlous (Executive Producer), Paschal Daantos Berry (Creative Director) and the original Pacesetters artists.
In October 2019, Diversity Arts launched the Pacesetters project, bringing together four trailblazing artists: Aamer Rahman, Kim "Busty Beatz" Bowers, Rani Pramesti and Latai Taumoepeau.
The project celebrated and paid homage to leading First Nations and culturally diverse creatives through new films, music, performance and an online platform. Following this, DARTS commissioned Sydney filmmaker Maria Tran to make a series of mini-films featuring conversations with each artist. This Pacesetters project inspired the development of the Pacesetters Creative Archives, which documents and shines light on the works of those who have come before us.
RSVP and stream on Facebook Live
The event will be available to watch live on Diversity Arts Australia and Blacktown Arts' FB pages on Tuesday Oct 26 at 6:00PM AEDT.
Follow the event by clicking the link below for updates and to watch the screenings.
RSVP HERE