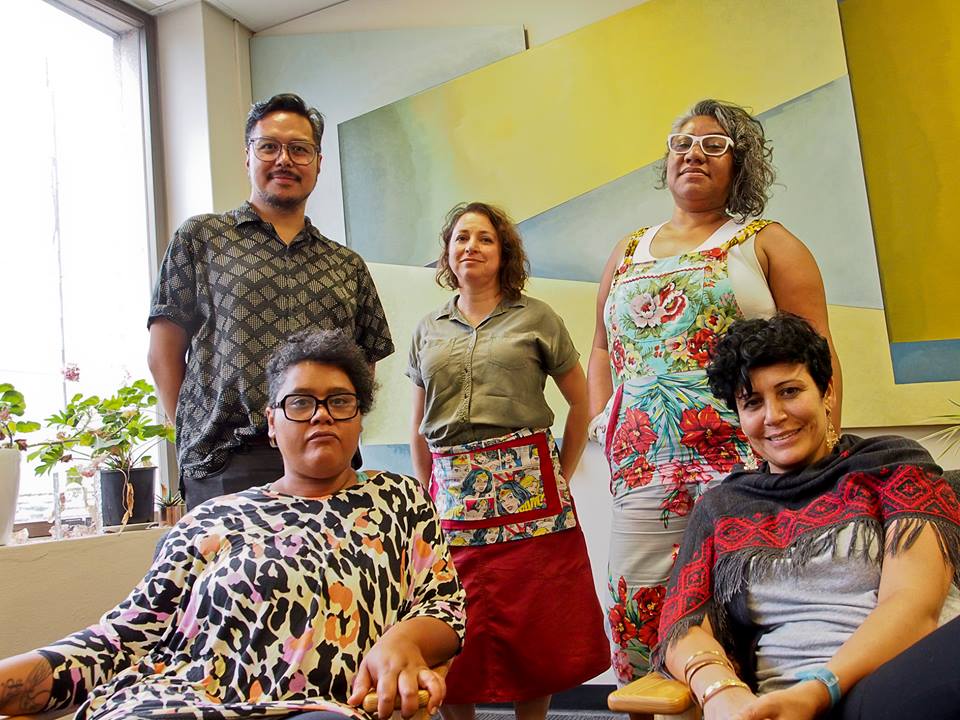 A MixTape, a Block Party, a website to amplify and sustain artists of colour, and a series of sharp short films and podcasts…
Diversity Arts Australia, in partnership with Blacktown Arts launches its national project The Pacesetters, formerly called Diversity Dialogues, featuring trailblazing artists Aamer Rahman, Kim "Busty Beatz" Bowers, Rani Pramesti and Latai Taumoepeau. We invite you to be part of the conversation. These works celebrate and pay homage to First Nations and culturally diverse Pacesetters through new films, music, performance and an online platform.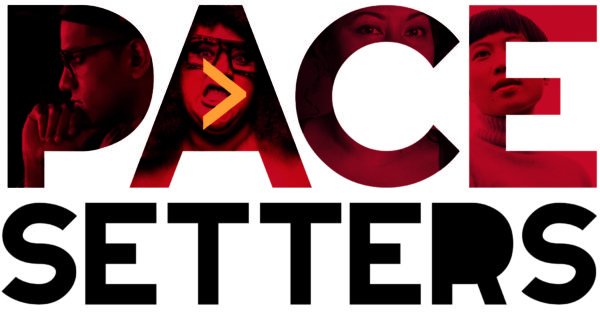 pacesetter [peys-set-er] Noun
1. a person that is the first to do new or different things; a leader in a particular field or activity, providing an example for others to follow.
2. someone that sets the pace.
Artists working for change
'Diversity' as a term has been questioned as a useful concept for bringing about equity in the arts. Can contemporary artistic excellence in Australia by viewed through this lens?
Through the Pacesetters project (formerly called Diversity Dialogues), leading Australian artists will creatively respond to provocations around the themes of race, diversity and inclusion/exclusion through art making practice, and will create works that in turn act as provocations for the sector.
The project will include events where the commissioned works will be shown alongside participatory forums that target the creative sectors. Rather than taking place in academic or "seminar" environments, dialogue will be within an arts space in which the artists' work itself will be the stimulus for participation and dialogue, using DARTS' 'arts as advocacy' approach.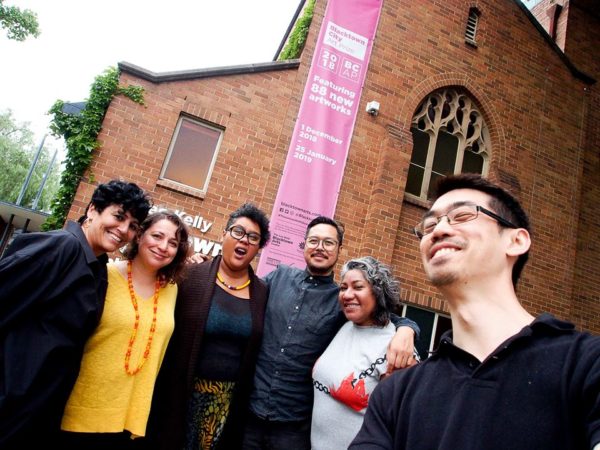 Arts as Advocacy
The Pacesetters uses a process that centralises the artist and their work as a way to campaign for sector change. The project creates a framework in which discourse around arts diversity is artist-led through the lens of their commissioned works. It will present works that critique the process of artmaking in a racially divided nation and predominantly white arts sector, and alongside this will hold forums that ask workers, creators and decision-makers from the cultural sector to respond to these works.
About the Artists
In Stage 1, the Pacesetters brought together independent artists who are at the forefront of a critical arts-cultural movement that engages with issues of diversity, intersectionality, sexuality, gender, race and colonisation (alphabetical order):
Kim "Busty Beatz" Bowers -Kim 'Busty Beatz' Bowers is a musical director, composer, sound designer, remixer, DJ and performer. Of Xhosa heritage and living on Yuggera country, she has been making fearless art to activate, pollinate and liberate for over 25 years.  Her music is featured in cult Australian films Fresh Air, Eleven, Love and Other Catastrophes and The Well, and she has composed for films including Amar (directed by Fatima Mawas) and Love Bites (directed by Jermaine D'Vauz). Composition and sound design for theatre credits include Samson (Belvoir Street Theatre NSW), Straight White Men (State Theatre Company of South Australia), The Longest Minute (Debase and Queensland Theatre), Prize Fighter (La Boite Theatre Company QLD). Musical direction credits include East London West Sydney directed by Breakin' Convention's Jonzi D, Polytoxic Dance Theatre Company's The Rat Trap, and she is the resident MD for the internationally renowned Briefs. This beat-making mama is the MD, composer and sound artist of the international smash-hit Hot Brown Honey, which saw her win the 2016 UK Total Theatre Award for Innovation, Experimentation & Playing with Form, two Green Room Awards and the 2017 Helpmann for Best Cabaret Performer.
Rani Pramesti – Rani Pramesti is a proud Chinese-Javanese-Indonesian woman living, working and learning on Kulin Country (Narrm, Melbourne). Like many in the performing arts, she wears many hats: as an independent performance maker, an intercultural producer and an advocate for the arts. Since graduating from the Victorian College of Arts in 2013, Rani has dedicated herself to collaborations with underrepresented groups in the performing arts, working intersectionally with culturally diverse practitioners, First Nations communities and people with lived experiences of disability. Throughout 2015-2016, as an Associate Producer at Footscray Community Arts Centre (FCAC), Rani played a pivotal role in curating and delivering capacity building programs with diverse emerging producers, artists and facilitators. Throughout 2017-2018, Rani worked as a Youth Development Officer (Arts and Events) at the City of Maribyrnong's Phoenix Youth Hub and was quickly promoted to Team Leader of Resources, Facility and Performing Arts. In 2019, Rani has been developing CreativesofColour.com: curated conversations with creatives of colour, commissioned by Diversity Arts Australia and delivering projects with Australia Council for the Arts' Capacity Building program.
Aamer Rahman -Aamer Rahman is an Australian comedian and writer concerned with politics, race relations, and the War on Terror. He has performed sold-out shows at some of the world's largest festivals, including the Melbourne International Comedy Festival and the Edinburgh Fringe. Best known for his viral stand-up clips 'Reverse Racism' and 'Is it OK to Punch Nazis?' he is returning to the stage after a long hiatus from standup. Aamer Rahman's work is a 'spin off' of his New York film series "Can We Kick It?" but based in Melbourne, it features interviews with subjects: Gary Foley, Beverley Wang, and Nazeem Hussein.
Latai Taumoepeau – Latai Taumoepeau is a Punake, body-centered performance artist; her story is of her homelands, the Island Kingdom of Tonga and her birthplace; the Eora Nation – Sydney, and everything far and in-between. She mimicked, trained and un-learned dance, in multiple institutions of knowledge, starting with her village, a suburban church hall, nightclubs and a university. Latai activates Indigenous philosophies and methodologies; cross-pollinating ancient practices of ceremony with her contemporary processes & performance work to re-interpret, re-generate and extend her movement practice and its function in and from Oceania. She engages in the socio-political landscape of Australia with sensibilities in race, class & the female body politic; committed to bringing the voice of marginalised communities to the frangipani-less foreground.
Maria Tran – Maria Tran has been in the film industry for the past 10 years as director, producer and founder and CEO of Phoenix Eye. She holds a Bachelor of Psychology, Western Sydney University and is known for developing the martial arts action film genre in Australia via the Asian diaspora communities of Western Sydney through her shorts such as Hit Girls, Gaffa, Enter The Dojo; her contributions on Australian television; Maximum Choppage and movies outside of Australia; Roger Corman's Fist of the Dragon, Death Mist and Vietnamese action blockbuster Tracer. During her time at Phoenix Eye, Maria has been commissioned to deliver documentaries, branded video content and serve as a cutting edge role as film director & producer.
Creative director Lena Nahlous and creative producer Paschal Berry are facilitating dialogues between the artists and, as part of the artist brief, develop provocations around themes of heterogeneity, marginalisation, race, colonisation, whiteness and intersectionality.
Screen producer Fadia Abboud also participated in and contributed to the 2018 gathering.
The Pacesetters is the first public event in the series, with others planned for Melbourne and Queensland in 2020.
Events
On December 3rd, 4th and 5th 2018 at the Parramatta Artists Studios and Leo Kelly Blacktown Arts Centre, DARTS held an intensive critical conversation with creatives to interrogate the framework and problematisation of notions of contemporary Australian 'excellence' in the arts.
This dialogue will be continued across 2019 and 2020, and will incorporate creative developments for new works in response to these questions, as well as a launch event in Blacktown, and forums in Queensland and Victoria.