This event ended on 22 June, 2018.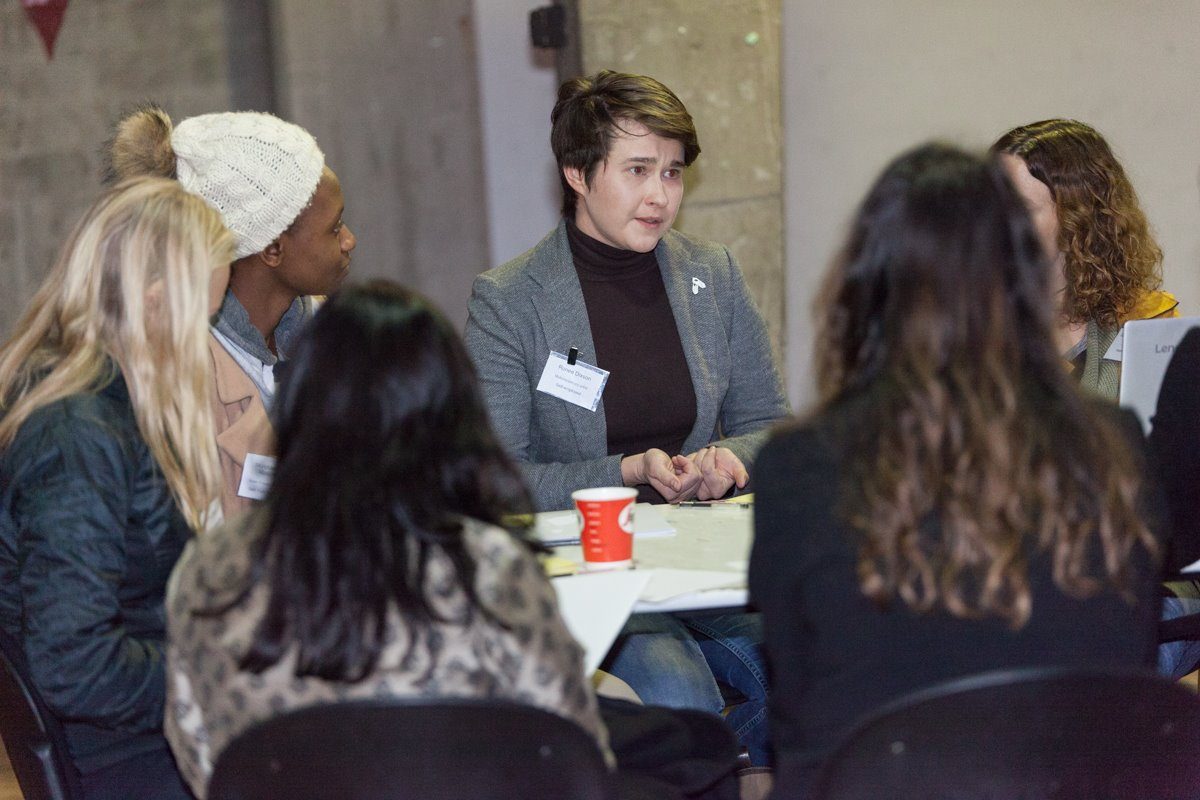 Community Arts and Cultural Development
Are you an artist, arts worker, community worker, curator, artist, filmmaker or producer? Are you interested in using critical practice to engage communities? Do you want to reflect on your practice with peers who work across the fields of art, community and culture?
Presented in association with Information + Cultural Exchange, these free seminars explore the principles and practices of community arts and cultural development (CACD) practice and socially engaged arts practice and provide a space for discussion and reflection.
What is CACD?
Community arts and cultural development is a collaboration between professional artists and communities to create art. The creative processes underpinning the collaboration are based on the human rights principles of participation, accountability, non-discrimination and empowerment.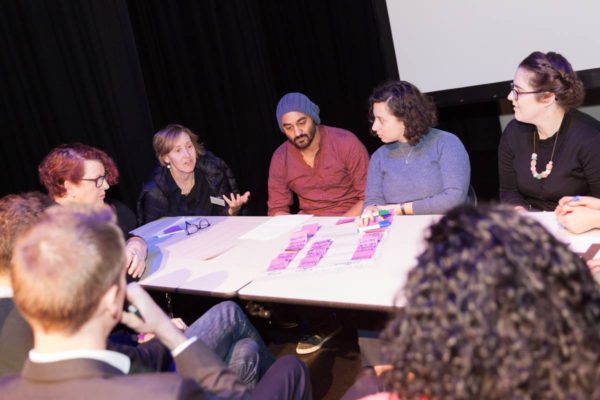 Seminar Outcomes
These seminars will:
Explore the different approaches to socially engaged art and practice and CaCD practice
Provide practical insights from artists and CaCD workers
Generate discussion and reflection about leading practices
Support knowledge sharing and networking amongst artists, cultural workers and emerging practitioners
Be a resource for the arts and creative sector in Parramatta and Western Sydney
Be set in a supportive learning environment, enabling a robust discussion between participants
How to Book
Bookings essential by 5 June 2018 via Eventbrite or by contacting info@diversityarts.org.au.
Priority will be given to people who live, work or study in Parramatta local government area, however there will be spaces available for people outside of the area.
Session 1: Introduction CACD
Thursday 7 June, 3-6pm at Information + Cultural Exchange

 What is CACD practice? What is socially engaged art? What are the ethical imperatives of engaging communities in arts and cultural work?
A dynamic three-hour workshop with leading CACD practitioner and recipient of the Australia Council Ros Bower Award, Dr Paula Abood in conversation with Jeremy Smith, Arts Practice Director — Community, Emerging and Experimental Arts, Australia Council for the Arts and artists (TBC). Assisted by Lena Nahlous, Executive Director, Diversity Arts Australia.
Session 2: CACD in the visual arts: Expression vs Imposition
Thursday 14 June, 3-6pm at Parramatta Artist Studios
Are you interested in developing visual art–based CACD programs with people in community? Have you thought about issues of power and privilege in your program design?
With a welcome by Sophia Kouyoumdjian, Coordinator of Parramatta Artist Studios (PAS), this facilitated discussion between Dr Paula Abood, Artists and CACD Worker Marian Abboud, Eddie Abd and PAS artists will explore the idea of expression vs imposition. Includes a tour of PAS.
Session 3: CACD in Screen and Film
Thursday 21 June, 3-6pm at Information + Cultural Exchange

How can you work in the screen sector using a CACD framework? What are leading practices to engage communities in filmmaking and screen storytelling?
Facilitated by Dr Paula Abood, this session will feature a conversation with experienced CACD workers Colin Kinchela, Maria Tran and Barry Gamba.
Event details
Wheelchair accessible. Please inform us of any accessibility needs, including interpreting in Auslan or languages other than English, which we will seek to meet.
Presenters
Dr Paula Abood Fair Play Lead Trainer/Creative Producer
Artistic Director/ Editor/Facilitator/Trainer Paula Abood is a writer, community cultural development practitioner, creative producer and educator. She has worked with diverse communities in capacity building projects for 30 years. Her productions include The Cartographer's  Curse (2016), Auburn Cartographies of Diversity (2016),  Sacred Women's Voices (2013 / 2011), Parenting Stories (2010), Hurriya and her Sisters (2009), The Book of African Australian Stories (2006), Poetry on Rooftops (2006), and Of Middle Eastern Appearance (2001). Paula was awarded the 2007 Western Sydney Artists' Fellowship for the blogging project Race and the City and was the 2013 recipient of the Australia Council's Ros Bower Award for lifetime achievement in community cultural development practice.  She has developed resources and taught widely on subjects including cultural diversity, advocacy, and community development at TAFE and in community education settings. Paula co-developed the Certificate IV in Community Arts and Cultural Development that runs out of St George TAFE in Sydney, and is a leading trainer and educator on human rights approaches across the community, arts and education sectors. Paula was awarded a Doctor of Philosophy from UNSW in 2007 in the area of cultural studies.
Lena Nahlous CEO, Diversity Arts Australia
Lena became Executive Director of Diversity Arts Australia in 2016. She has over 20 years' experience in arts, cultural and media organisations, and has managed screen and digital media–based initiatives that have engaged thousands of people, particularly women, refugees, migrants and young people.
Lena was formerly the Executive Director of Information and Cultural Exchange (ICE) in Western Sydney for over 10 years. Under Lena's leadership ICE grew tenfold financially and in terms of projects and scope. Lena established Artfiles, an employment and engagement program for artists, the Switch Digital Arts Centre and co-founded the Arab Film Festival. Other roles include Manager of Auburn Community Development Network and Social History and Exhibitions Curator at Fairfield City Museum and Gallery.
In 2006 she was a recipient of an Asialink Arts Fellowship to Hong Kong and in 2008 completed the Asialink Leadership program. She has sat on the NSW Government Arts Advisory Committee, participated in the Australia 2020 Summit, was a finalist in the CEO of the Year Awards (2008), and was named as one of Sydney's 100 Creative Catalysts by Creative Sydney/VIVID (2007). Lena has taught at South West Sydney Institute of TAFE and was a special consultant on the Culture Beats program for the Sydney Harbour Foreshore Authority and the City of Sydney. She also sits on the board of the Sydney Writers' Festival.
Maria Tran Screen Production Consultant
Maria Tran is an actor, filmmaker and community arts trainer. She has a degree in Psychology and is passionate about screen culture in  the culturally diverse communities in Australia. She made various short films such as Metro Screen grant "A Little Dream" and award-winning "Happy Dent" and action Kung Fu comedy movie "Maximum Choppage". In 2008 she produced and acted in "Downtown Rumble" Kung Fu action micro-series on JTV-ABC TV. Her mockumentary short "Hot Bread Shop" was official selected for the 2011 Colourfest Film Festival and currently she is completing the mixed genre movie project "Quest for Jackie Chan!. Her other interests include, vlogging, blogging, comedy writing, martial arts, photography and digital storytelling
More on Maria and her film for Diverse Screens: The Subtractor, and SBS coverage of it.
Eddie Abd is the Producer, Family Creative Hub at ICE and also an artist, a freelance designer and a facilitator of CaCD since 2009. Eddie has worked on a variety of projects throughout the Western Sydney region specifically engaging and facilitating art with young people, refugees and migrants.
Colin Kinchela is a Gomeroi man, raised on Country in Tamworth, North-West NSW. Colin has a decade of practice and experience working in the arts sector including theatre, film, contemporary art and community radio. Notable companies include: Moogahlin Performing Arts Inc. (Sydney); Ilbijerri Theatre (Melbourne); Gadigal Information Service – Koori Radio 93.7FM (Sydney); Belvoir ST Theatre (Sydney); CarriageWorks (Sydney); PACT (Sydney); Bundanon Trust (Illaroo); The Red Rattler (Sydney); Sydney Festival.

Jeremy Smith (Arts Practice Director – Community, Emerging & Experimental Arts – Grants & Engagement at Australia Council for the Arts) has broad experience working in community arts and fostering emerging and experimental arts practice. Jeremy has supported regional arts engagement and forged partnerships with diverse communities throughout his career, having held management and advisory roles in both the public and private sector.
Marian Abboud is a Western Sydney based artist working primarily with community through socially engaged actions in activism and popular culture.
Sophia Kouyoumdjian (Director, Parramatta Artists Studios) is a highly respected curator with more than 15-years' experience in the Western Sydney arts sector. She has been Coordinator of the Parramatta Artists Studios since 2011 and was previously Acting Director and Curator at Blacktown Arts Centre.
Yamane Fayed (Producer, Multicultural Women's Hub ICE) is an experienced trilingual educator and facilitator of digital and traditional storytelling workshops for diverse groups. She has worked as an educator in multicultural playgroups and a librarian with a focus on facilitating storytelling and story extension programs for children.
Barry Gamba has 25 years experience as a community arts & cultural development worker and freelance screen producer. He has developed arts and media-based projects for agencies including the Ethnic Communities Council of NSW, Auburn Community Development Network, Fairfield City Council, Bankstown Area Multicultural Network, South West Sydney Legal Centre and NSW Refugee Health Service. As a filmmaker he has developed narrative-based information resources for stakeholders in the government and community sectors, and worked as a freelance script editor, an on-site script editor for Metro Screen and external reader for Screen NSW (formerly the NSW Film & Television Office). As a director, he has had films in official selections in International Film Festivals in New York, Chicago, Missouri and Toronto. In 1999 Barry was the recipient of a Fellowship from the Community Cultural Development Board of the Australia Council for the Arts.