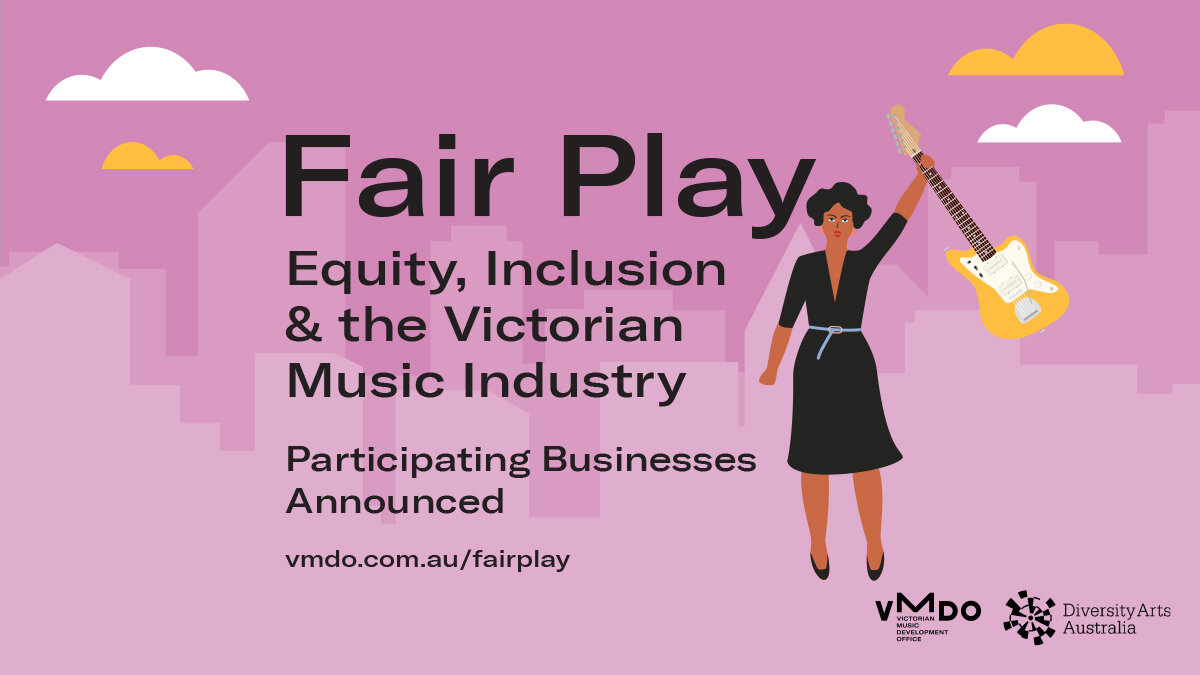 Following the launch of Fair Play: Equity, Inclusion and the Victorian Music Industry, the four participating music businesses have now been selected. Congratulations to the following companies who will take part in the 3-month program:
The Fair Play program has been designed to promote greater equity and inclusion in the Victorian music industry. Over the course of 12 weeks, the participating businesses will focus on developing their skills and capacity in working with First Nations people and people from underrepresented cultural and linguistic backgrounds. Participants will work to set realistic goals for creating organisational change and will complete the program with an Equity Action Plan tailored to their business.
Diversity Arts Australia Executive Director, Lena Nahlous shared her thoughts on the program's development and delivery.
"During the COVID lockdown we worked with VMDO to deliver four training sessions which drew a high level of engagement from the music industry. The demand for this training led to the development of this shorter version of the Fair Play program tailored to the music industry."
We are so excited to be working with VMDO and these four companies to deliver a program tailored to the needs of the Victorian music industry. Focused on systemic and structural change, the Fair Play: Equity, Inclusion and the Victorian Music Industry program aims to increase equity and inclusion across all areas of the organisation, from staffing to programming. We believe that the impacts on this program on the industry and music landscape will be significant."
This project has emerged as a result of the Fair Play initiative which is supported by Creative Victoria​.
The VMDO and Diversity Arts Australia wish to acknowledge Creative Victoria's role in the formation of the original Fair Play program, designed for arts organisations in Victoria. And special thanks to the Diversity Arts Australia staff, trainers and facilitators for developing a bespoke program, for Victorian commercial music businesses.