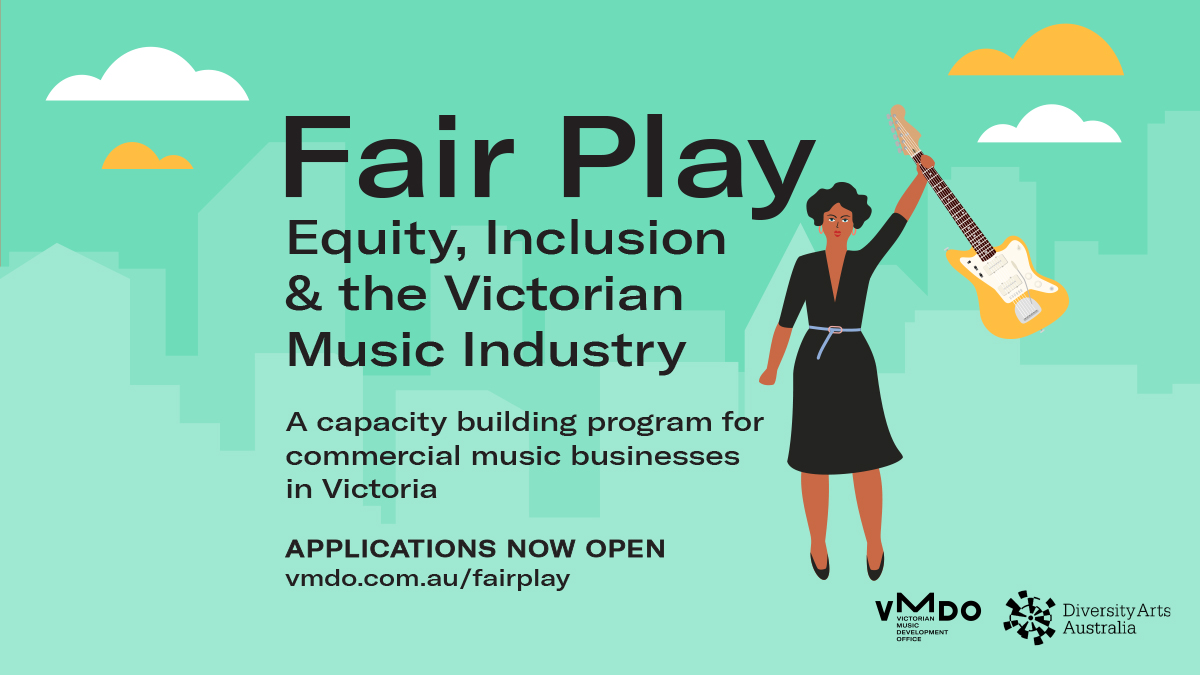 Fair Play: Equity, Inclusion and the Victorian Music Industry 
In partnership with Diversity Arts Australia, the VMDO are offering a 3-month tailored training program to promote greater equity and inclusion in the Victorian music industry. Open to five small-to-medium sized commercial music businesses in Victoria, the Fair Play program will focus on developing each business's skills and capacity in working with First Nations people and people from underrepresented cultural and linguistic backgrounds.
This program goes far beyond the tick-boxing exercises of most diversity programs. In Fair Play, commercial music businesses will learn how to change their structures and practices to genuinely improve accessibility, respect and inclusion of marginalised communities.
Participants will undertake both educational and practical workshops across the 12-week program. With the support of expert trainers and a mentor, businesses will be given the tools and support to critically asses and dismantle existing barriers to participation in their workplaces. Participants will work to set realistic goals for creating organisational change and will complete the program with an Equity Action Plan tailored to their business.
EOIs for Fair Play are open now.
Click here for the full program schedule.
KEY DETAILS:
Dates: 16 September-4 December 2020
Who can apply: Commercial music businesses based in Victoria with 10 or more employees.
Cost: Free for participants. This program is funded by the VMDO.
Submission closing date: COB Monday 7th September
Outline of time commitment: Please note that the key decision makers from your business are strongly encouraged to attend all group training and individual business mentor sessions.