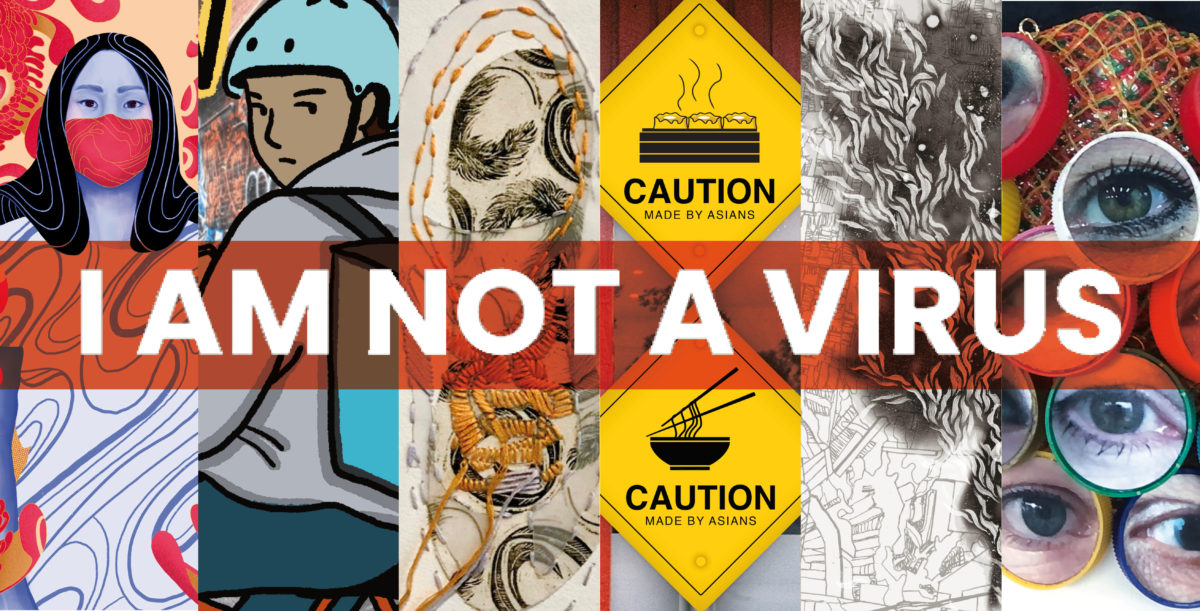 Our I Am Not A Virus website has been ranked second in the 10 Best Community Website Designs in 2023 by Design Rush, a platform showcasing various creative agencies and their web designs.
"Web designers Ken Mah, Ihsan Atkia and Kevin Bathman  have created a striking website that informs the public of this negative social occurrence, confronting stereotypes and long-standing racism.
The website pulls no punches and deliberately disturbs the audience to shake it out of its complacency. A collage above the fold mixes displays of contemporary Asian art, promotional videos that address this social malaise and real-life videos of racial abuse and attacks.
A lengthy message about the website's mission and the reasons behind it use large black fonts against a white background with some aspects in popping vermilion. Big CTAs in the same hue, with a mouse hover enlargement effect, point the visitors to view new works in development or report their incidents."