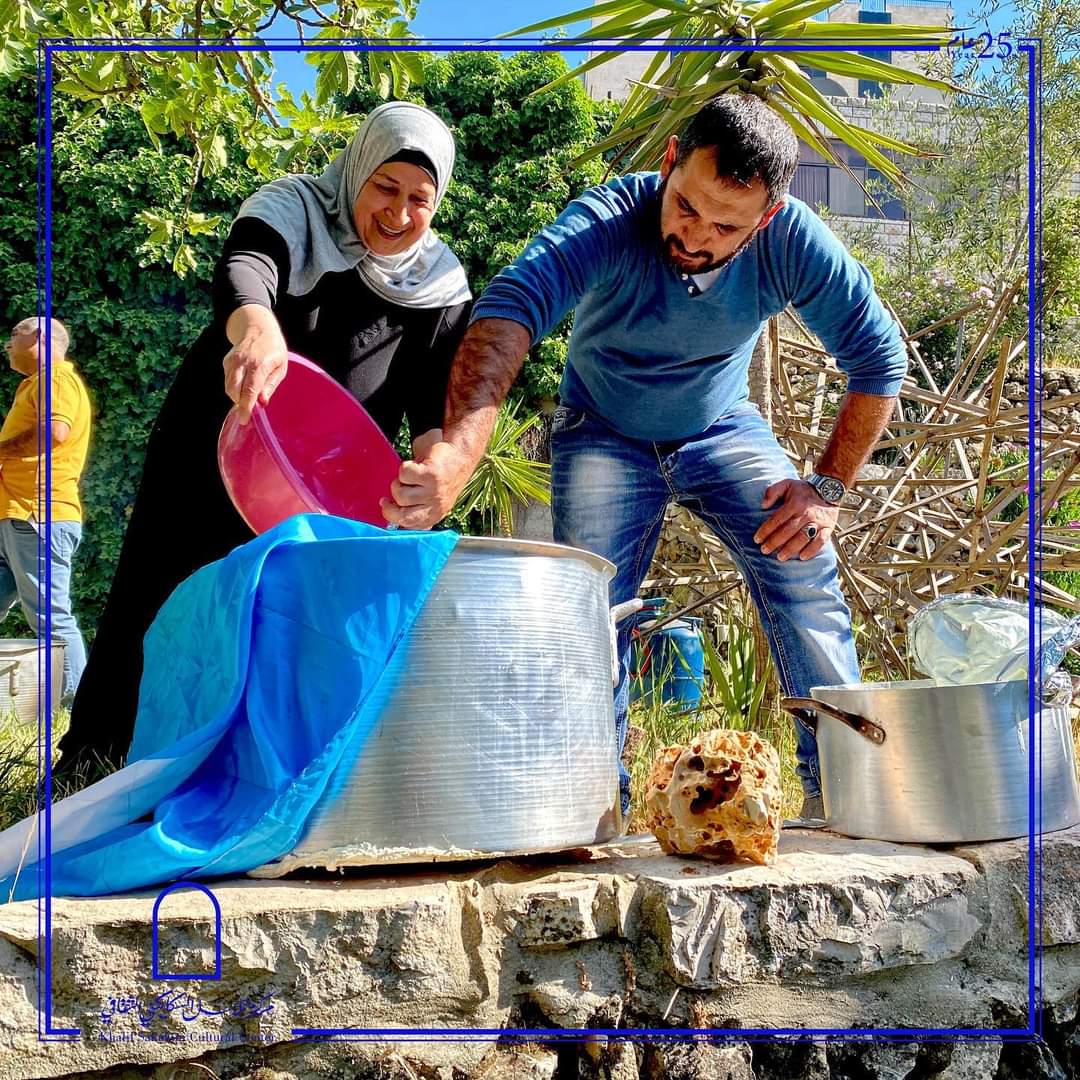 Palestine's Khalil Sakakini Cultural Center
"KSCC pulls traditional knowledge from rural areas towards the centre, and draws attention to a variety of traditional forms of culture and production."
The Khalil Sakakini Cultural Center in Ramallah brings traditional knowledge held by farming communities into the centre of the city. Intergenerational projects document and re-energise traditional culture around the focal point of the centre's popular farmers' market.
Its 
strategies
include:
Creating a stable farmers market
KSCC is well known for its farmers market, which connects diverse farming and city communities, particularly young people, while supporting small rural businesses.
Centring indigenous knowledge
KSCC repositions indigenous knowledge, making it the focal point of its inner-city, intergenerational arts strategy.
Transferring knowledge
KSCC has sparked knowledge exchange between generations to preserve traditional knowledge and create opportunities for young entrepreneurs.
Supporting the environment and young people
KSCC opens its green space to young people, supporting student projects that balance environmental and artistic concerns, including seed-saving projects and livestock-based art projects.
Khalil Sakakini Cultural Center (KSCC) is a hub for arts, literature and community projects. Located in the centre of Ramallah city, it was named after the late Palestinian scholar and poet Khalil Al-Sakakini who was an intellectual, an educational philosopher and one of the pillars of Palestinian national culture.
KSCC was established in 1996, and soon became a leader in Palestinian arts and culture. In 2016 it expanded and introduced innovative approaches to redefine the concept of culture in the Palestinian context. The centre became more communal and began to experiment with heritage, agriculture, folklore arts and indigenous knowledge.
KSCC launched its popular farmers market as part of its critical and decolonial conversation addressing culture, arts and relationships with land and traditional food. The aim was to provide an alternative to the insecurity of temporary markets and provide a stable, income-generating project to build the ongoing cultural discourse.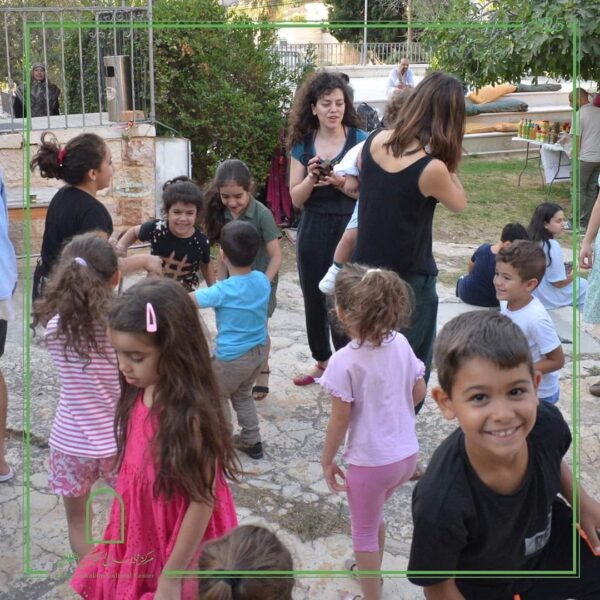 (Photo credit: Khalil Sakakini Cultural Center)
Creating a Stable Farmers Market
One of KSCC's most prominent projects is the farmers market. It developed from one-off events and specific workshop days into a stable exchange space; where any farmer can participate by presenting their products for sale at any time.
This project connects farming communities with cultural opportunities and has become an essential part of the centre's identity. It provides critical support to small rural businesses, and has allowed KSCC to diversify its audiences and connect with different groups. KSCC builds on these connections to support communities to express their experiences in arts and culture projects.
Recentring Indigenous Knowledge
In the socio-political context of Palestine, indigenous knowledge is often marginalised, threatened and pushed to the edges of cities, especially in fast-paced locations such as Ramallah. KSCC pulls traditional knowledge from rural areas towards the centre, and draws attention to a variety of traditional forms of culture and production.
The farmers market creates a space within the cultural centre for local and traditional knowledge to be transformed into cultural and artistic knowledge. By hosting workshops and events on the traditional and indigenous ways of planting, preparing and preserving food, KSCC has created a horizontal dialogue between generations.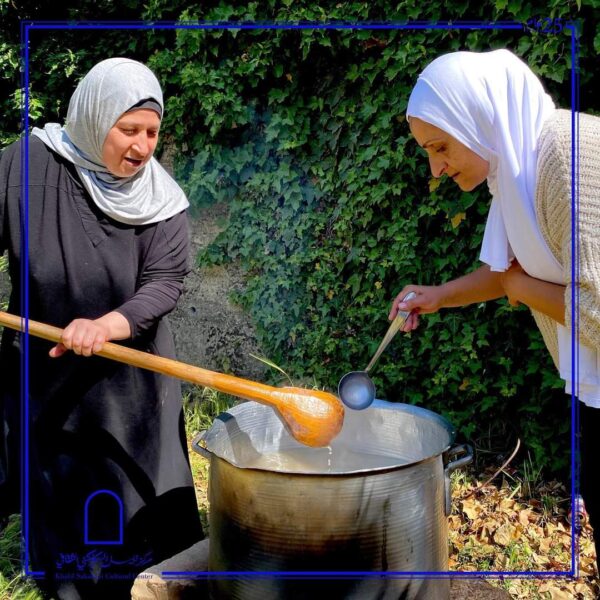 (Photo credit: Khalil Sakakini Cultural Center)
The farmers market project involves local farmers teaching young people different ways of farming, while the young people document the oral history of the communities and collaborate to create new cultural productions incorporating traditional knowledge.
KSCC adopts a hands-off strategy that allows for different dialogues to evolve and partnerships to develop. KSCC's main role is to provide the space for both the youth and the farmers to explore different aspects of each other's lifestyles. This strategy has developed into multiple spontaneous formations of old/young and local/contemporary spaces within the centre.
Farmers support their small businesses by selling their products, and also transfer their knowledge to the younger generation who are passionate about documenting unique ways of planting and preserving organic foods. Some young participants have used their experiences and exposure to indigenous knowledge to start their own small organic shops and businesses.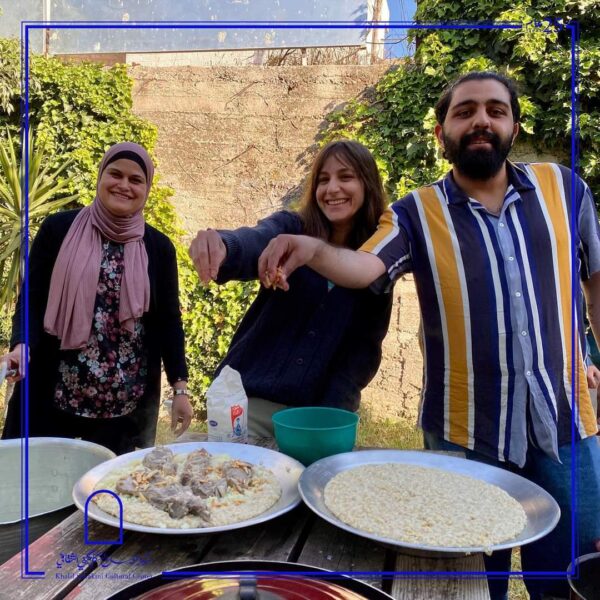 (Photo credit: Khalil Sakakini Cultural Center)
Supporting the environment and young people
KSCC has opened its green spaces to young artists and university students. Currently, the students are managing a greenhouse, experimenting with natural manure production, and creating a registry on wild local plants.
The students formed a group named 'Makanyat/Placements', supported by KSCC and a local university, which gathers wild seeds from farmers to plant in different locations in Palestine.
In addition, many students use indigenous knowledge to create arts. One artist won a scholarship for his livestock-based art project. The scholarship funded two sheep, and the project used dairy products as part of the arts project. The final exhibition showcased the sheep, their various dairy products and the artist's exploration of indigenous culture as part of modern art.
KSCC's space is open to the community and provides regular opportunities for arts and culture projects targeting different social groups. It encourages the community to participate and take an active role in reshaping and promoting Palestinian culture.
Its strategies have always aimed to expand the cultural scene and create a pluralistic, critical, and liberating culture, working through research, inquiry and community participation.
Khalil Sakakini Cultural Centre, is one of the most prominent and vibrant spaces in the city of Ramallah, continuously collaborating and expanding to meet the needs and aspirations of the community.
Check out the other case studies from Palestine
The Life Jacket: Saving the Community One House at a Time  
The dynamic arts space nourishing Palestinian culture
A project led by:



In partnership with:


Muntaha Abed (she/her)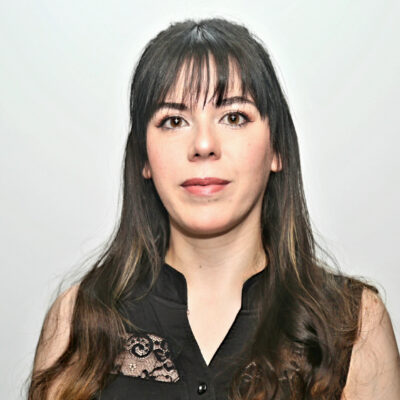 Read More
Muntaha Abed (she/her) is a West Asian scholar, from the Levant Region. Muntaha is currently undertaking her PhD dissertation titled Gendering Uprisings: South Korean and Palestinian Student Mobilization affiliated with the Interdisciplinary Social Sciences Program at Birzeit University. She holds an MA in Gender and Sexuality with a Special Reference to the Middle East, from the School of Oriental and African Studies in London. Her work explores the marginalisation of bodies under colonial and societal hierarchies. Her current interest is focused on gender and social movement dynamics in the Global South, as a way to initiate new epistemic dialogues between multi-sited discourses.

 
What is the Imagine Around the World Project?
A partnership with the British Council Australia, the Imagine Around The World Project aims to document case studies from numerous countries outside of US, UK, Canada, Australia and New Zealand to share best practice and leadership in cultural diversity, cultural equity and inclusion in the arts, screen and creative sectors. This project is managed by Diversity Arts Australia and supported by Creative Equity Toolkit partner, British Council Australia. To find out more click below – or read the other case studies as they go live here.
Find out more