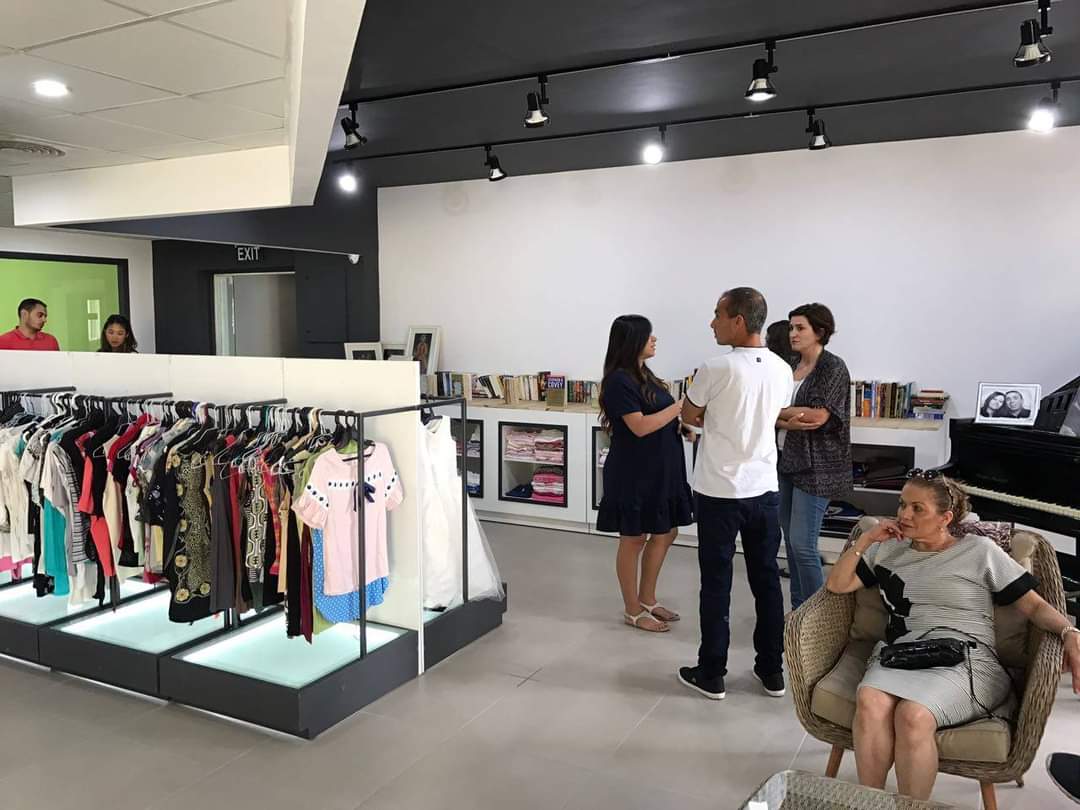 "The unlikely shift from charity-donation point to inclusive cultural space came in response to the needs of women, children and marginalised communities."
Al-Mustawda3 is an independent cultural space in the city of Ramallah, Palestine. It hosts an event space, second-hand shop, design arena, gallery space, activity room and even a small organic café. The space brings diverse sections of the community together around arts, culture and upcycling and has become a beacon of creativity and innovation in an otherwise industrial area outside the city centre.
Al-Mustawda3 prioritises:
Integrating early-career and established artists
Young and upcoming artists are encouraged to experiment, use the space, and showcase their art, and are given opportunities to show with established artists.
Promoting thrift culture
While thrift-shop culture hasn't really taken off in Palestine, Al-Mustawda3's second-hand shop supports local charities and small businesses, reduces waste and promotes the principles of reduce–reuse–recycle.
Defying labels
As a multipurpose, flexible space, Mustawda3 perpetually deconstructs and de-labels the space so that it remains responsive to diverse community needs.
Creating a children's haven
With the lack of parks and children's spaces in the city of Ramallah, Al-Mustawda3 provides a space for children and their families to communicate and explore their creativity.
Al-Mustawda3 was established in 2017 as a second-hand shop to manage the donation and redistribution of clothes, books and household and personal goods. Founder Elias Rizek wanted to commemorate the memory of his beloved father by using his office to create a space for donations. Since then, Al-Mustawda3 has expanded into the cultural arena, with the creation of galleries and exhibition spaces, performance space, and spaces for community projects.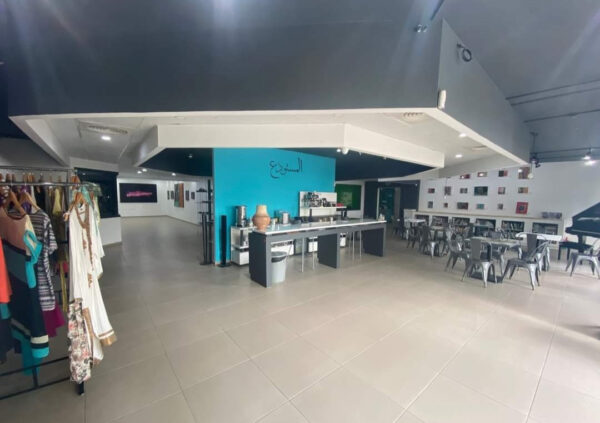 The unlikely shift from charity-donation point to inclusive cultural space came in response to the needs of women, children and marginalised communities. Al-Mustawda3 has become a cultural hub and a safe space for activities as diverse as meditation, screenings and discussion groups.
Al-Mustawda3 hosts everything from live music, plays and yoga lessons to theatrical script presentations, improvised music events, and even experiments with different foods from Asian cultures. The organisation implements a hands-off strategy to allow the space to be reimagined according to community needs.
Palestine's cultural sector is heavily dependent on international donors who exert a hegemony over the cultural scene. Al-Mustawda3 has taken a divergent approach; relying on word of mouth and creating strong links with its members and visitors. This allows for sustainable, independent growth in support of its long-term objectives.
Bringing together emerging and established artists
The programming strategy includes exhibiting emerging artists alongside established artists to increase their profile. This strategy is unusual in Ramallah's artistic scene and allows for innovative work, unlikely to attract the interest of high-profile galleries, to see the light.
The organisation is also pioneering the concept of thrifting in Palestine. There are no serious environmental initiatives in the country due to the complex political context, and recycling remains a controversial topic.
Al-Mustawda3 is working to demystify the concept by housing one of the few thrift shops in Palestine. It encourages second-hand sales with a fixed-price policy of $4 per item while raising public awareness of the importance of reusing material.
This income generated is used to sustain the overall work of the organisation, as an alternative to external funding.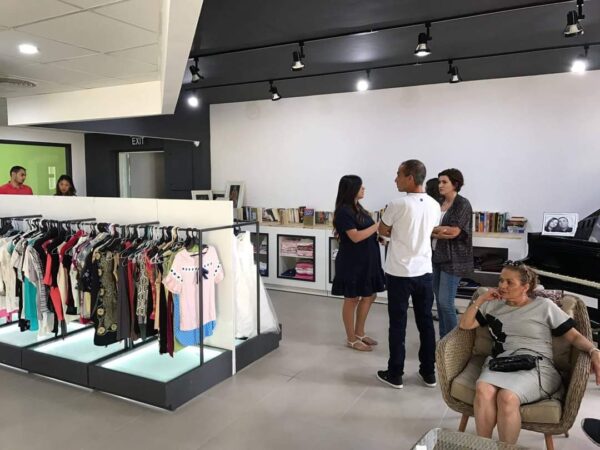 A multipurpose flexible space
For Elias Rizek, it's enormously important for Al-Mustawda3 to be inclusive and adaptive to community needs. This, he says, requires continuous flexibility, and the ability to refrain from categorising the space under a fixed label.
Rizek and his team closely monitor the ways in which the community uses the space, and adapt their strategies accordingly. This approach encourages multiple community groups to use the space, which allows for collaborations and ideas to flourish. Al-Mustawda3 ensures activities that are typically held in very exclusive cultural institutions areavailable to a wider community.
Creating a children's haven
Al-Mustawda3's green space, organic café and its wide range of events provide an integrative space for children and their families to bond. Kids can enjoy board games, non-commercial movie screenings, and events aimed to bring children together in a safe space, where they can be creative and experience different sides of the community.
As Al-Mustawda3 is located on the edge of the city, it also provides much-needed access to natural green space.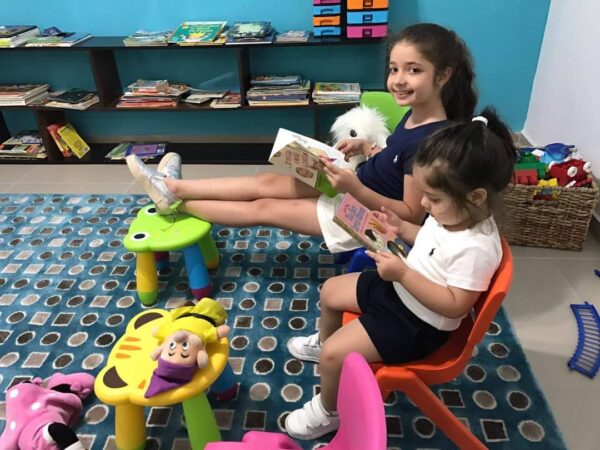 Check out the other case studies from Palestine
The Life Jacket: Saving the Community One House at a Time
Re-reading Culture, Conversing with Land
A project led by:



In partnership with:


Muntaha Abed (she/her)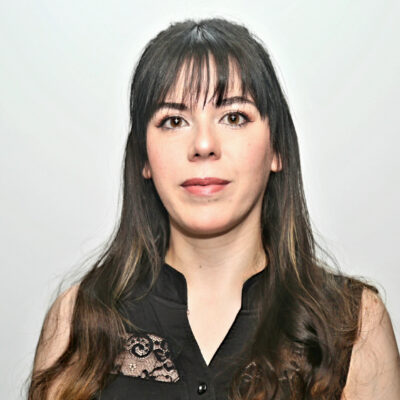 Read More
Muntaha Abed (she/her) is a West Asian scholar, from the Levant Region. Muntaha is currently undertaking her PhD dissertation titled Gendering Uprisings: South Korean and Palestinian Student Mobilization affiliated with the Interdisciplinary Social Sciences Program at Birzeit University. She holds an MA in Gender and Sexuality with a Special Reference to the Middle East, from the School of Oriental and African Studies in London. Her work explores the marginalisation of bodies under colonial and societal hierarchies. Her current interest is focused on gender and social movement dynamics in the Global South, as a way to initiate new epistemic dialogues between multi-sited discourses.

 
What is the Imagine Around the World Project?
A partnership with the British Council Australia, the Imagine Around The World Project aims to document case studies from numerous countries outside of US, UK, Canada, Australia and New Zealand to share best practice and leadership in cultural diversity, cultural equity and inclusion in the arts, screen and creative sectors. This project is managed by Diversity Arts Australia and supported by Creative Equity Toolkit partner, British Council Australia. To find out more click below – or read the other case studies as they go live here.
Find out more