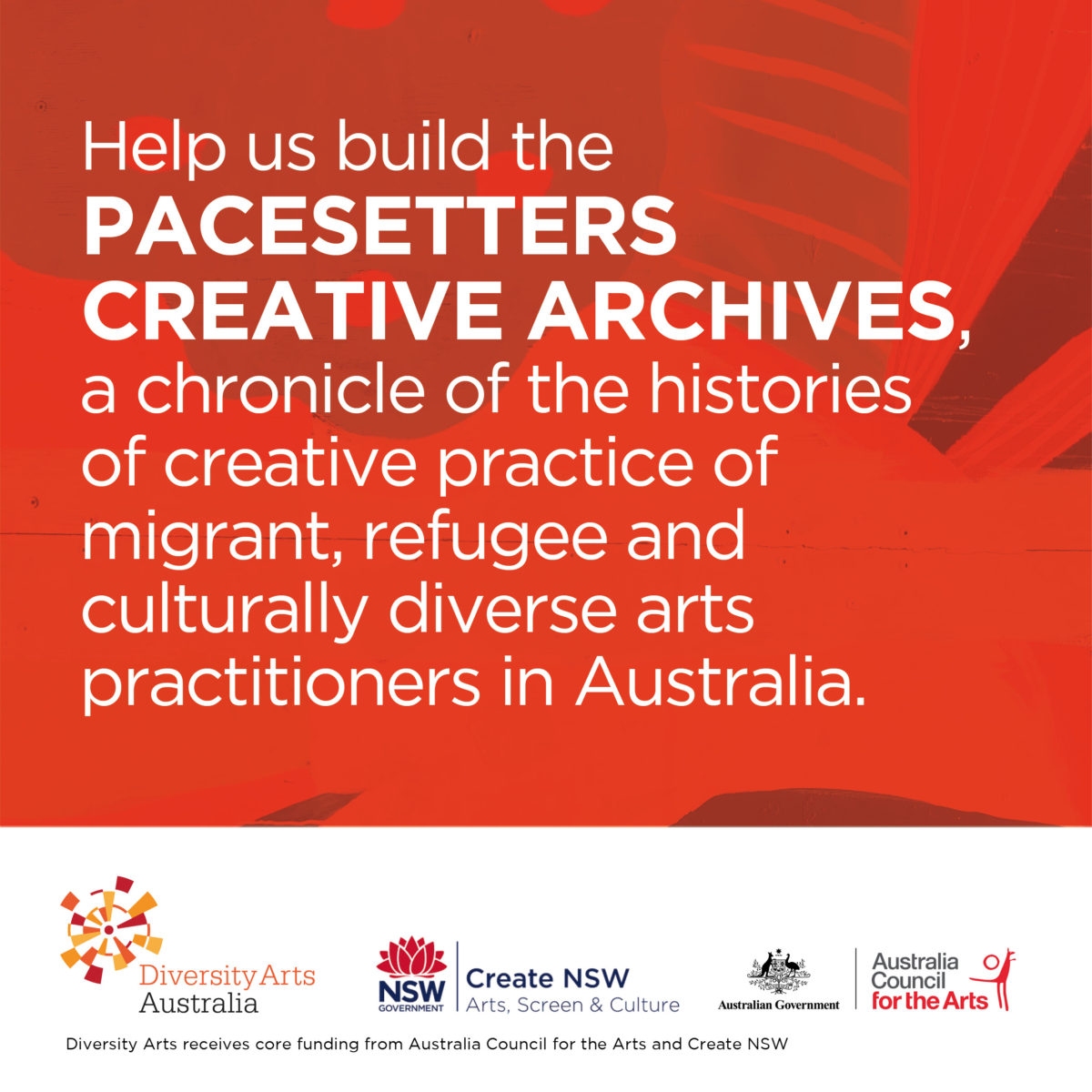 THE PACESETTERS CREATIVE ARCHIVES are a chronicle of the histories of creative practice of migrant, refugee and culturally diverse arts practitioners in Australia.
These living archives will record the stories of established arts practitioners across all art forms, including literature, the visual arts, the performing arts, screen and film, community cultural development etc.
We are seeking suggestions about:
established arts practitioners, from migrant, refugee and culturally diverse backgrounds, who have set the pace and made a significant contribution to a particular art form

writers who can interview them for The Pacesetters Creative Archives
The interviews (approximately 1500 words of text  + audio recording for podcast) may be about a specific project, exhibition, event, performance or may be a broad overview of the work that the established arts practitioner has undertaken over their career. This project has a focus on NSW thanks to funding from Create NSW's Rescue and Restart funding.
 If you know of an established arts practitioner that could be interviewed and a writer who would be interested in interviewing them, we want to hear from you. Self-nominations are welcome. All suggestions will be gratefully received and the project team will make a final selection of interviewees and interviewers to fit within the parameters of this project.
Applications
Please get in touch via this form:
Apply Now
Diversity Arts receives core funding from Australia Council for the Arts and Create NSW