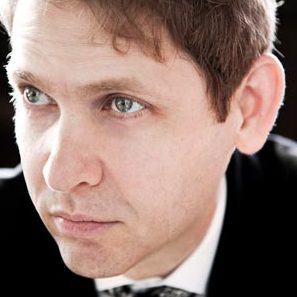 What things shift the needle?
Patrick McIntyre, Executive Director of the Sydney Theatre Company spoke at the launch of Voice, Agency & Integrity. Here's his speech.
I'm very happy to be asked to speak here at the launch of the Beyond Tick Boxes Report. I was at the symposium itself and I was struck by the confidence, positivity and collegiality of the day. It was one of the most inspiring and encouraging experiences I've had in the industry for years, and I trust that it will also prove a turning point in the ongoing drive to increase access to the arts for everyone in our community; and to ensure that everyone in our community can see themselves and their experiences in the art being made.
Today I just wanted to make some comments about institutions. Institutions are comprised of individual people, and those people can be filled with passion and determination – but somehow, the institution never seems to change, or at least, not at the rate that everyone would prefer.
So the aim for organisations must be for positive change to be hard-wired into company strategy and planning. We can't rely on the contributions and influence of passionate people. Positive action needs to be part of the machine.
Otherwise, there is always the risk that progress will erode if the individuals driving that progress move on. And there are plenty of examples of that over the years.
There are two main factors in making this happen:
Ensuring that the culture of the organisation encourages debate and gives everyone a voice, and
Making sure that the desired changes are visible in organisational goals and plans, and that every role and department can see their own obligations and contributions
The first part is relatively easy to get happening – although it can take time in organisations that have been very hierarchical for a long period for everyone to feel comfortable speaking up.
Since I've been at STC – around nine years – there has been plenty of spirited debate about the degree to which the organisation is changing in order to better serve its community. The programming team challenges itself on every decision – keeping running totals of female directors and playwrights; artists from diverse backgrounds commissioned, cast, and featured in marketing materials. In the last couple of years this has started to deliver visible change. This year, for example, four productions were written by people from non-Anglo backgrounds, and importantly, two of these were in our largest theatres, the Ros Packer Theatre and the Drama Theatre.
There has been an inhibitor of change inside organisations in our industry that I call "bad excellence". This is when excellence is used as a justification for inactivity, conservatism or fear.     An example of bad excellence in the diversity space is taking the position: "Oh, we would love to have a non-Anglo actor in this role… but we haven't seen them perform on a big stage before, whereas we know this other actor will do a great job… and we need to be excellent." Conservatism trumps good intentions. We need to constantly challenge ourselves. Ultimately, the only way to create change – to see different kinds of faces on our stages – is to put them there.
The second thing is to make change part of the rules. To introduce goals and actions that are shared by everyone across the company.
We now have an organisation-wide strategy called The People of Sydney. It is named after a statement by our founding artistic director Richard Wherrett who said: "STC exists to provide first class theatrical entertainment for the people of Sydney." The people of Sydney have changed a lot since the late '70s when he said this. So who are the people of Sydney now, and how do we reflect and serve them?
The outcomes on stage are the most visible product of this strategy, but there are many other ways it is put into action. One example is our partnership with Contemporary Asian Australian Performance – an organisation that has had a huge impact in a short period of time. Over the last couple of years, we have collaborated on programs to develop theatre practitioners from Asian Australian backgrounds including writers, actors, directors and producers. Another example is our MOU with the National Theatre of Parramatta, which will deliver in 2019 our co-production of Anchuli Felicia King's White Pearl.
Our education department has evolved School Drama – our primary school literacy program developed with Sydney University – partnering with community service providers to adapt it for use in adult language education with refugees and recent immigrants. On the administrative side, examples include re-energising of our commitment to, and promotion of, EEO principles; and continuing our commitment to the Career Trackers program.
Of course, we're not alone in undertaking these sorts of activities. But collecting them all together into one plan of action that is communicated, understood and shared by everyone across the company via the strategic plan makes commitment to social diversity more than a series of programs. It makes it an organisational commitment. This makes it long term, and hopefully future proof.
Let's not forget the audience. This is a tricky one. Everyone knows that the main stage theatre audience is "old and white". But how old and how white? If we don't know that, how do we know if we're improving? To cut a long story short, working with a market research firm, we were able to conduct a de-identified analysis of our database drawing on sources such as the Census results to work out which of our audience members are likely to be from non-Anglo backgrounds. You may not be surprised to learn that STC does in fact index older and whiter than the people of Sydney. But encouragingly, since 2012 when we began to step up our art form and audience development programs, there is evidence of change for the better. And because we can look at the data show by show, we can begin to understand what motivates interest and engagement from different groups. What things shift the needle? What further changes can we put in place to continue to be a truer reflection of our community? And how can we understand if they are working?
Everyone has role to play in ensuring that Australia's cultural production represents and engages Australians. And Australians are a diverse lot.
The sense of purpose amongst individuals is very strong. But those of us in organisations need to constantly work out how to channel this purpose and energy into a positive, structural change.
Diversity should be the foundation of what we do, the starting point, not a special program.
In other words: beyond box ticking.