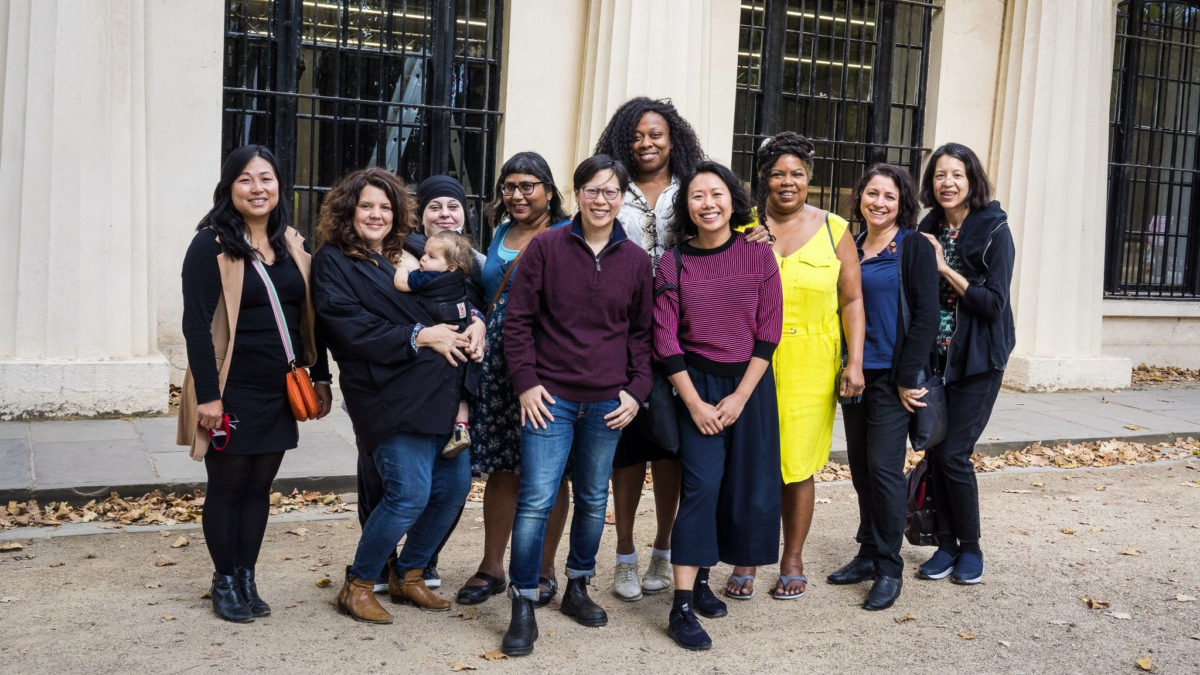 INTERSECT aims to strengthen international connections between those who are changing whose work is seen, what is seen, how it is seen and who sees it.
The UK and Australia are both multi-ethnic societies with an under-representation of artists and creative practitioners from culturally diverse and Aboriginal and Torres Strait Islander backgrounds.
The programme aims to:
increase access and opportunities to artists, producers and arts decision makers from diverse backgrounds* through creative exchanges;
provide resources and opportunities for artists, policy makers and creative leaders; and
supports British artists from minority ethnic backgrounds touring their work in Australia.
Announcing the 2019 INTERSECT Cohort
Eight outstanding UK and Australian based curators, producers and artistic directors have been selected to share their experiences, their knowledge and best practice in developing the cultural sectors in both nations.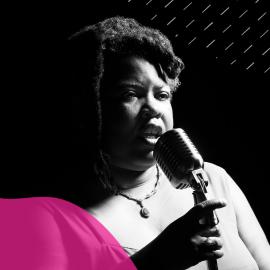 Cheryl Martin
Cheryl Martin is a poet, playwright and director, and was a former Associate Director, New Writing/New Work at Contact and Director-in-Residence at Edinburgh's Traverse. Recently Cheryl was the Guest Curator at Liverpool's Homotopia in 2018; Co-Artistic Director, Black Gold Arts Festival; created solo show One Woman for 2019 Unlimited Commission, Wellcome Collection Partnership Award; solo show Alaska at 2019 Summerhall Edinburgh Fringe.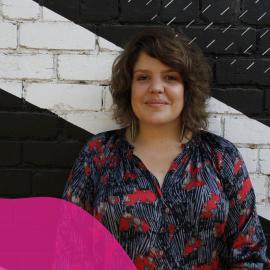 Genevieve Grieves
Genevieve Grieves is a Worimi woman from Southeast Australia based in Melbourne. She is an award-winning artist, curator and content creator committed to sharing First Peoples histories and cultures and shifting colonising frameworks and practices. Genevieve is also an educator who teaches at the University of Melbourne and in community and organizational contexts.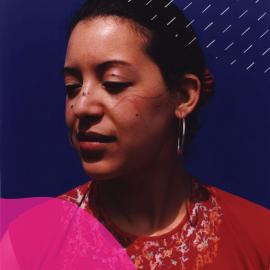 Melanie Abrahams
Melanie Abrahams is a curator, producer and mentor who has channeled a love of words and books into projects and initiatives. She's founder of independently run organisations Renaissance One and Tilt, which make regular use of events, tours and commissions to highlight the diverse canons of British and international literature.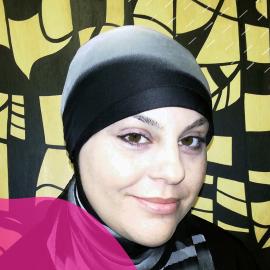 Nur Shkembi
Nur Shkembi is a Melbourne based curator and PhD scholar currently undertaking research in art and post-colonial theory at the University of Melbourne. Nur has produced over 150 events, exhibitions and community engagement projects with a focus on the presence of the contemporary Muslim narrative in the cultural landscape.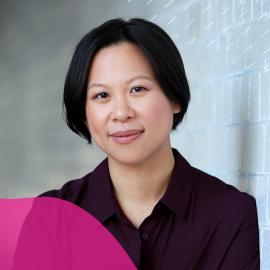 Pearl Tan
Pearl Tan is a screen content maker and educator. She is the founder and director of Pearly Productions, a filmmaking boutique with a focus on diverse stories. She is the Senior Lecturer in Directing at the Australian Film Television and Radio School and is completing her PhD in Creative Practice.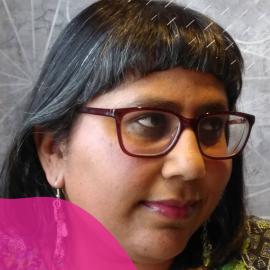 Sharmilla Beezmohun
Sharmilla Beezmohun has worked in publishing since 1994. She co-founded Speaking Volumes Live Literature Productions in 2010 with Sarah Sanders. Previous work includes eleven years as Deputy Editor of Wasafiri, the Magazine of International Contemporary Writing, plus stints at Virago and Heinemann's African and Caribbean Writers Series among others.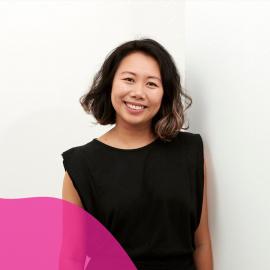 Tian Zhang
Tian Zhang is a curator and cultural producer interested in socially-engaged, alternative and activist curatorial methodologies. Tian is the Chair of Firstdraft, Australia's longest running artist-led organisation, a founding co-director of Pari, a new artist-run initiative for Parramatta, and creates programming for Parramatta Artists' Studios.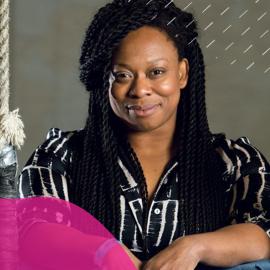 Victoria Amedume
Vicki Amedume is the Artistic Director of Upswing in the UK, a leading contemporary circus company which she founded in 2006. Vicki Amedume initially trained as a research scientist, entering the circus world in 1997 where she worked as an aerialist across many different circus contexts. Vicki was Associate Director of Greenwich+Docklands International Festival from 2004 to 2006, and undertakes extensive circus and aerial consultation work.
*TERMINOLOGY
For the purposes of this programme we will use the terminology Aboriginal and Torres Strait Islander, culturally and linguistically diverse and minority ethnic. We understand and acknowledge that many people choose to self-identify differently.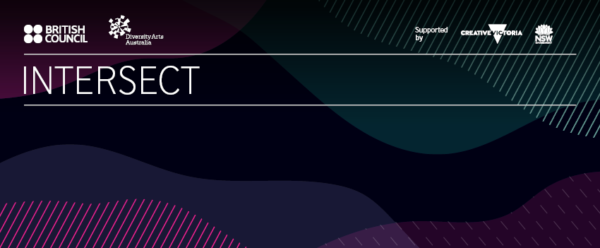 What is INTERSECT?
INTERSECT includes three key components:
Knowledge exchange and peer mentoring for UK or Australian based curators, programmers, producers, publishers or artistic directors who identify as Aboriginal and Torres Strait Islander or being from a culturally and linguistically diverse or minority ethnic background* to travel between the UK and Australia to share experiences and best practice with their peers.

A digital online resource for arts practitioners and organisations with research and case studies made publicly available. This platform will share knowledge and leading practice. Partner research organisations include the Institute of Creative and Cultural Entrepreneurship, Goldsmiths, University of London, Western Sydney University and Diversity Arts Australia.

A touring platform that supports British artists from minority ethnic backgrounds touring their work in Australia.
PEER MENTORING AND KNOWLEDGE EXCHANGE
INTERSECT enables UK and Australian-based curators, programmers, producers, publishers or artistic directors to connect and collaborate with international colleagues. The cohort will have the opportunity to join the British Council's international cultural leadership alumni network.
Peer Mentoring
Australian and UK based arts professionals from the creative sector will form a cohort who will support each other through ongoing peer mentorship over the course of nine months.
Participants will create individual objectives and an action plan for the nine-month period. The focus of the peer mentoring will be on further developing and facilitating each of the participant's individual vision.
Knowledge Exchange
The cohort will travel between the UK and Australia to share experiences, their working context and best practice with their peers. This could include shadowing work, meeting with artists and institutions, seeing work and/or participating in workshops.
The knowledge exchange includes two days together on a joint programme of activities, and "hosted" days by a local member of the cohort. On "host" days the participant will share their practice and context with the cohort, and to help create an itinerary for the day that will support the development of the visitor's vision.

The British Council and Diversity Arts Australia will also use their networks to facilitate contacts throughout the visit.
Applications for INTERSECT opened on 29 April 2019 and closed on 26 May 2019 here.
Learn more about the 2019 Intersect Cohort
Applications closed on 26 May 2019 (23.59 UK Greenwich Mean Time GMT). Meet the 2019 Intersect Cohort below.
Learn more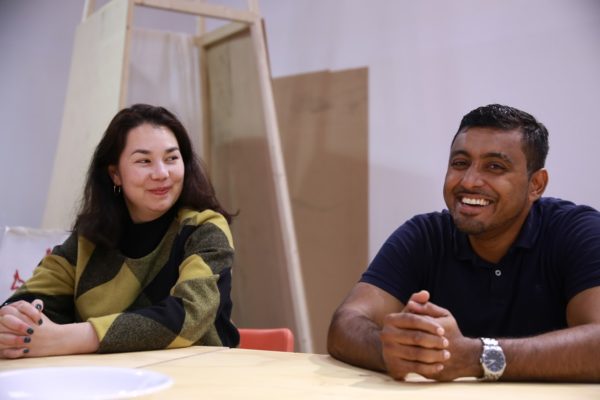 HOW TO APPLY
Application information will be available for the 2019 intake in late March 2019. All applications must be submitted by Sunday 26 May 2019 23.59 (UK Greenwich Mean Time).
About the application process
Included in the online application is a series of simple general personal information questions, so we can confirm you meet the criteria and so that we will be able to contact you. There are six main questions that will require you to think about your vision for change. We recommend that you work on your responses to these questions offline before making your application.
It will take you approximately one hour to complete your online application. You cannot save your application and come back to it at a later date, the whole application must be done at once.

Applications to the INTERSECT programme are reviewed by an Advisory Panel made up of external members of the arts and cultural sector and representatives of the project partners.