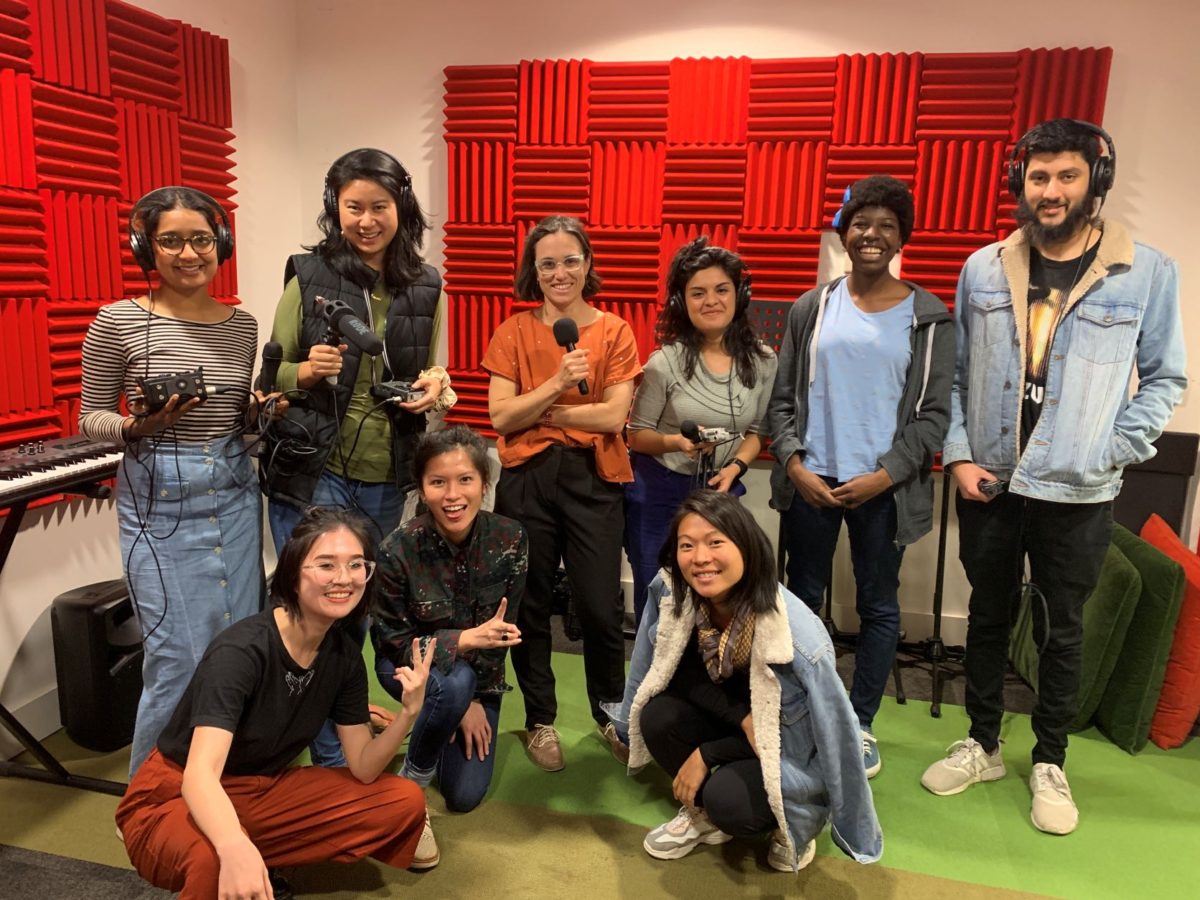 Octapod is delighted to collaborate with Diversity Arts Australia (DARTS) to present an exciting podcast project during August. We are offering paid opportunities to eight culturally and linguistically diverse (CaLD) artists and arts workers from Greater Newcastle to get involved.
Successful applicants will be interviewed by content creators involved in the DARTS StoryCasters project. Our collaboration will result in a short podcast series which will be launched by the end of September.
Artists can be of any category; visual arts, graphic arts, literature, music, experimental or anywhere in between.
StoryCasters is a DARTS initiative which supports CaLD arts reviewers, musicians, podcasters and filmmakers entering relevant industries. You can find out more about the StoryCasters program  on the Diversity Arts Australia  website here. 
To be an eligible story for the podcast, you must:
Identify as being from a culturally and linguistically diverse background or as a person of colour including people from non-English speaking, migrant and refugee backgrounds.
Live in one of the following areas: Newcastle, Maitland, Lake Macquarie, Port Stephens or Cessnock (note: You are not required to be an Octapod member to be involved in this project).
Be at any stage of your career as an artist or art worker – however we particularly encourage emerging practitioners to apply.
Be available to connect with a DARTS podcaster during August to be interviewed for this project. This interview can be held remotely in accordance with COVID19 guidelines.
To apply:
Email admin@octapod.org using the subject line: Application for Octapod x StoryCasters – Podcast Project,
write an introductory letter about yourself and your practice in the email,
and attach or link to a sample of your work, which could be a piece of music, short video, writing, or photos of recent work.
The deadline for applications is midnight Sunday 25 July 2021.
Eight successful applicants will receive a $350 fee for their involvement in the project. The selection of artists will focus on gathering a range of different stories to showcase.
Image: Previous StoryCasters participants, photo by Sonia Mehrmand (supplied by Diversity Arts Australia)

StoryCasters x Octapod – Podcast Project is supported by the NSW Government through Create NSW
StoryCasters is an initiative of Diversity Arts Australia and receives support from Multicultural NSW and Create NSW