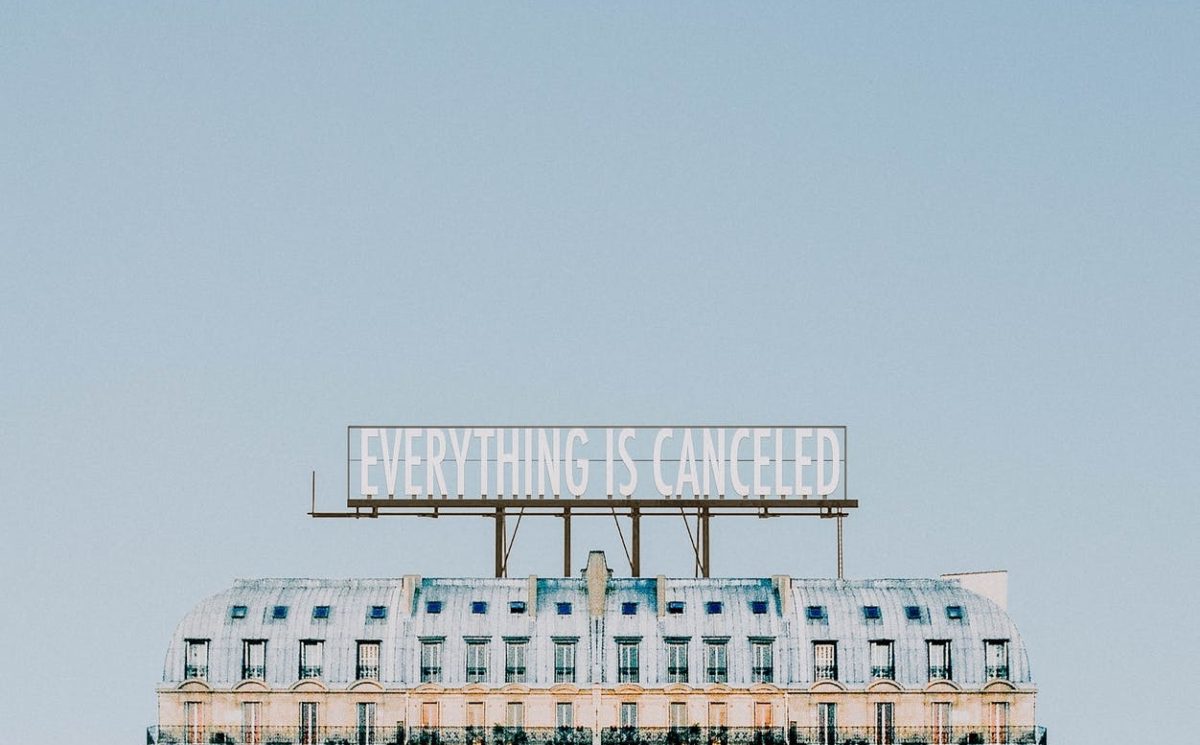 Lost Work Survey for Artists and Creatives of Colour
If you haven't already participated in our lost work survey for Artists and Creatives of Colour, help us advocate for assistance, check it out below.
Share your experience
Thank you to everyone for the incredible responses. This is a small sample of additional quotes from respondents from our survey to advocate for assistance. Read our first media release and calls to action for equitable support packages. The survey will also continue to stay open and additional stories will be included below.
Respondents feared the effect on their interconnected communities:
"As a creative photographer and film maker catering for the community and creatives my work is on project by project basis for over twenty years, now that all work and my clients projects are cancelled too we are all in the same boat where we have no income coming in. It is a worry and we have no idea how long this situation will be."

"With no way of knowing how we will pay the overheads and maintain our staff.   All our resources went into this exciting cultural enterprise. And we know that people are going to need socially inclusive hubs like ours, to recover and keep some semblance of normality.  Once the epidemic is over, we will need all the infrastructure we can cling to, so it is there at the other end. The Arts sector is notoriously lowly resourced. If we lose what we have, it seems impossible to rebuild it.  The question now – how to hold it long enough."

"As a freelancer, I had a full schedule of travel and projects planned for 2020. Going into this year, I was turning away work and had secured enough income to pay my living expenses and more. Within 48 hours, literally everything that I had been planning and participating in would be either cancelled or postponed. One small event got moved online and I am due to receive payment for it shortly, but the rest has been postponed for at least 6 months, meaning I don't foresee any income coming in until the end of the year. I'm lucky that my expenses are minimal – I don't have a mortgage or a family to feed. I'm really feeling for my peers in a similar position who have more responsibilities."

"I've had various casual work cancelled and it's very scary!  We had a glbtqi community dinner planned with health workers and other relevant movers and shakers, building a real connection across the table. Other work costuming at events, concerts and festivals.  My only other income, hospitality is also going under. Having children too… I'm terrified thinking of where we'll be in a few months."

"Overnight I started losing all my gig for the next 3 months, had a pretty full calendar…from working 6 days a week to nothing overnight and rent and bills won't stop. I'm a Single father of 2 without a job."

"All was tracking well in my entertainment service provision career until all of my concerts public appearances and industry events were cancelled. This has affected myself and the several artists that I regularly engage to deliver concerts with me. On what looked to be one of the best few months of concerts ahead we now have no momentum to share with our bands or to apply to our own day to day living expenses. I trust that our government is making the correct move to protect everyone in this public health challenge. I will remain positive and diversify my opportunities as I find new solutions to benefit my community in this challenging time.  Thank you for taking the time to create and share this survey."

"I reach the wider community through my art practice, connecting with people who feel isolated and disconnected. I feel disconnected and Isolated myself now.."

"we have had to cancel exhibitions and workshops by newly arrived NESB artists."

"I was looking forward to this amazing opportunity to work with some Industry legends…and now all Theatres have closed their doors so Actors who work in the Theatre now have no work. Even if you multi-skill in the Arts, it doesn't make a difference because the whole sector has been put on hold."

"My main source of income is through teaching. I've cancelled all my classes for now. I'm trying to maintain contact with my students to keep a momentum of learning going, but this is hard. My financial resources are very limited as I have little in the way of savings."

"As the only comedy show…that privileges the voices of comedians of colour and collaborates with local business venues to increase their chances of survival, even a temporary shutdown of local shows destroys the potential for our performers, contractors and venues to earn much-needed income."
Respondents also commented on adverse effects on their mental health.
"Working part-time, on my own schedule and creatively is the only way to manage my health as an artist with disabilities….Without it and other opportunities here and abroad that have disappeared I am frantically trying to secure sources of income that can maintain my health."

"I have disabilities which limit my income anyway, my only confirmed paid work indefinitely postponed, a workshop at a conference. The other income I might have expected but wasn't confirmed  – developing a performance piece, a public mural project and hosting an artist residency weren't confirmed but may in limbo."

"The experience of Hopelessness and helplessness that's destructive to my health and well-being."

"I work in disability and our clients are vulnerable physically…New ways of supplying art therapy could be developed."
Many respondents feared COVID-19 would affect them more than other artists:
"As an independent contractor managing multiple contracts and jobs at a time, the loss or postponement of a couple of contracts means the next three months will be harder than predicted. Centrelink/Newstart does not offer flexibility, as I'm assessed on average income which is far different from what I'm actually receiving this half of the year. I am lucky I have some savings, I worry for those younger contractors who could be put by this."

"As a sole trader, my entire business as an artist and art educator relies on schools, galleries, festivals and community centres. With these institutions slowing down operation or shutting down completely at short notice, the ability to support myself has been dramatically and indefinitely affected."

"I'm a mature professional dancer/choreographer/singer and my main source of income is teaching dance and yoga plus workshops. But also creating my own one man show. Studios and gyms are cutting classes, and may close down for this health pandemic.

So that means zero income. It has already started with income loss."

"I have had three festivals cancel and have lost my weekly teaching, which amounts to $31,000 in lost income. The impact is financial but it's also about building a sustainable career. If there are insufficient ways to build visibility and capacity for independent arts practice then this can be seen as another setback for a long time to come."

"These losses are more than critical to me also as a CaLD Dance artist. The pathways to presentation are not well defined in Australian Dance. These cancelled events were the beginning of some sustainable income for myself and my dancers."

"Years of perseverance and belief have opened these doors for me, I've been incredibly excited, these are events I have been dreaming of being a part of, now, I have nothing."

"We've committed to paying all engaged artists regardless of cancellations as individual artists are being hit hardest, however how we work to bridge this gap from ticket and product sales will be a challenge to our sustainability in the future.

Personally, live performance seasons, arts festival I was programmed for, season programming and professional development opportunities were all suspended, postponed or cancelled on Monday. The screen projects I hoped might tide me through we're also suspended by Friday- for the foreseeable future. Working casually in arts admin and marketing is my back-up but small to medium arts organisations are being gutted and, understandably, to ensure there is an organisation to return to AFTER this, those contractor gigs have also dried up."
The survey revealed an overriding sense of trepidation about the future among CaLD and other marginalised artists:
"With writing festival closures around the country, I have lost income for public appearances and book sales. I have also lost platforms for a lot of the writers I work with to showcase their work in public within highly respected festivals. I understand the closures of festivals completely and do not in any way put the onus on them. However, government stimulus packages to the arts as well as artist grants for lost income need to be arranged and implemented as soon as possible."

"I supplement my freelance work (usually stage management and producing) with front of house work – with events and festivals being cancelled this isn't an option anymore, so my financial situation feels particularly precarious."

"I am both a musician and venue booker/entertainment manager here in Melbourne. I work for various businesses that own 4 different venues, all of which have been forced to stop trading and are at risk of permanent closure.

I am paid both a day wage and commissions based on events that I book and with the closure of these businesses, I will not receive any income over this period."

"All festivals that I am involved in both art and music are cancelled until June at this stage I need a rent freeze and centrelink has offered 30 – 90 days to process my payment . My savings won't last to support me for that period and all my back up industries like hospitality and child care are not an option."

"Impossible to reach out to clients and collectors! Even getting invoices paid is difficult in these difficult times. Small and medium sized Galleries, despite trying their best, have a negative outlook…I'm a full time artist, based in Western Sydney, and without a steady art sale or grant/project income I won't be able to fully commit to my art practice which includes renting a studio."

"To date I have lost $11k and it will keep climbing."

"I work as an art tutor at various community centres, arts institutions and my studio, all of my classes have been cancelled or postponed until further notice."

"My gig with other organisations have been cancelled and at short notice."

"All Teaching and performing work postponed or cancelled."

"Also I teach puppet making workshops on a monthly basis which I will endeavour to move to an online teaching programme. However there will be an additional start up cost involved for that to happen."

"As a working musician and manager of a band and an administrator of music festival I have instantly lost all of my engagements/bookings and pre production work."

"Events, gigs, music therapy groups all cancel I have $0 income at the moment."

"Artistic institutions don't have permanent staff so both my casual and contractor positions when lost give me no employment benefits such as paid leave etc."

"I was made redundant."

"I'm an art educator and artist and I work for events mostly, which have all been canceled. I work as an art educator for an education Center and unfortunately has been close down due to the low numbers of clients coming into the Center, I woke up on Monday with no job and with a lot uncertainty for my near future."

"I never experienced such a serious economic difficulty as I've always been good at saving due the variable nature of my work. However this time all my events/jobs have been canceled leaving me with no margin to plan or come up with solutions for my near future."

"All my performances and a major exhibition I'm a part of have been cancelled or postponed. I came off Centrelink last year as I was supporting myself more from my creative practice and the jobseeker obligations were interfering with my ability to do my work. I'm intending to reapply now because the coming months have become much more uncertain."