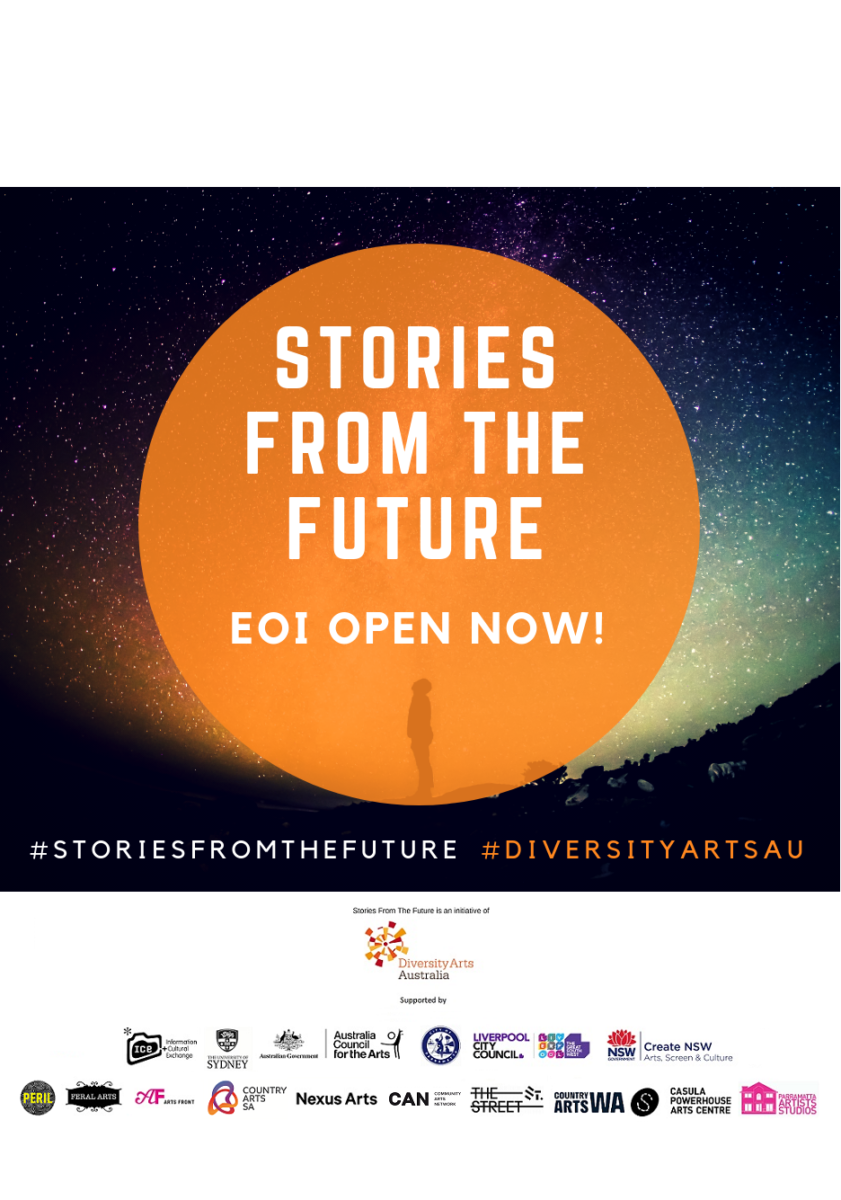 Are you a culturally diverse creative, arts worker, performer, writer, director or artist of any art form?
Join us for a free workshop series to imagine a future where cultural diversity is present at every level in the arts!
Workshops will be co-hosted in NSW, SA, ACT and WA with our key state partners – The Street, Community Arts Network, and Nexus Arts with support from Country Arts WA & Country Arts SA. Some spaces available to people in other States/Territories. Submit your interest early below.
The workshop flows from the personal to the structural and systemic; including exercises that reflect upon experiences of marginalisation in the arts to group exercises of collectively imagining milestones and actions along a timeline towards an equitable culturally diverse arts scene in 2050. Sydney University's Dr Remy Low, Lecturer from the Sydney School of Education and Social Work, will be a workshop facilitator.
Workshop outcomes will be shared via short films, podcasts, a report, written works and more – in order to reach a national audience to evoke steps towards equitable change by providing a platform for culturally diverse voices in the creative sector to be heard and an opportunity to connect and network with other creatives/arts workers. Check out our works below. Timelines and collective ideas from the interstate workshops will be shared in a report next year.
Register now
For SA, ACT and WA based culturally diverse creatives or arts workers, submit your interest by the next intake extended to 31 August. Apply below.

All previous earlier submissions/intakes from culturally diverse creatives/arts workers from SA, ACT, and WA are still valid priority submissions and have been contacted about workshop preferences.

Invitations to workshops will be sent at least a few weeks before each workshop to registered culturally diverse artists/arts workers.
Workshops:
ACT Workshops – Co-hosted by The Street Theatre on 14 September 2019.

WA Workshops – Co-hosted by Community Arts Network with Country Arts WA at the venue of The State Library of Western Australia on 24 & 25 October 2019.

SA Workshops – Co-hosted by Nexus Arts with support from Country Arts SA on 21 & 22 November 2019.

For NSW applicants, registrations have closed for the January 2019 workshops but will re-open in the future.

 

WA Regionally based culturally diverse creatives or arts workers are encouraged to apply.

Country Arts WA

are offering regional applicants the option to apply for a RAF Quick Response Grant of up to $2,000 for attendees. Regional attendees are invited to take part in a consultation session on the 23rd of October and attend the Stories From The Future Workshop on the 24th of October.
Project Updates
In January 2019, we kicked off the first workshops in NSW at Casula Powerhouse Arts Centre and Parramatta Artists Studios with a range of artists and arts workers from across the creative sector.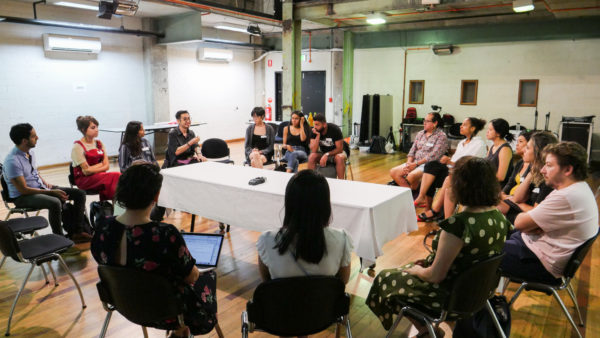 Check out the workshop coverage at Peril Magazine and read Salaat by Omar Sakr, a poem inspired by a personal reflection upon the connections between the past, present and future at the workshop. Also read Islandless Islanders: the very real threat of climate change by Winnie Dunn at SBS Life for another reflective piece inspired by the workshop. At Peril Magazine, Monica Kumar also explores the present and the future state of being in The year is 2050 and nothing much has changed.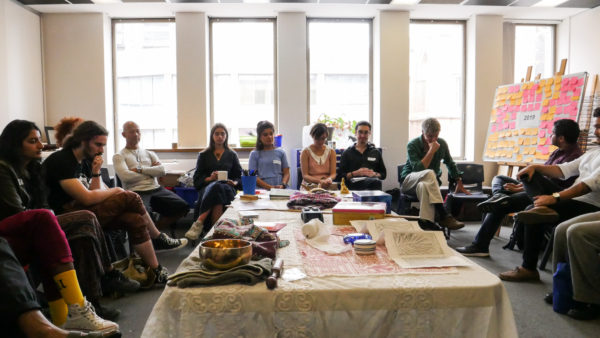 In March and April 2019, we launched the first introductory short films based on the NSW Stories from the Future workshops at two events with Councillor Charishma Kaliyanda and Councillor Patricia Prociv.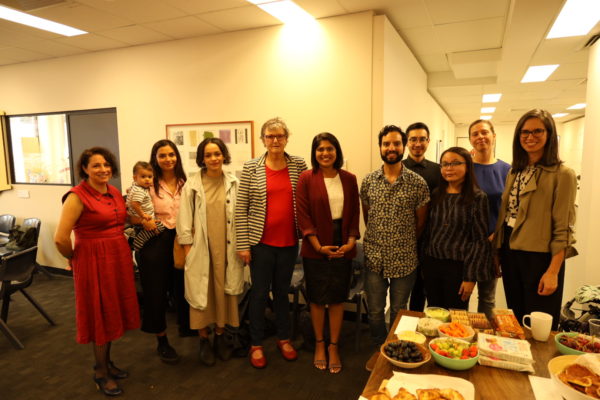 The introductory films were launched as part of the celebrations for Harmony Day: Forum For Home at Casula Powerhouse Arts Centre and the Stories from the Future social mixer at Parramatta Artists Studios. Stay tuned to this space for the online short films coming soon.