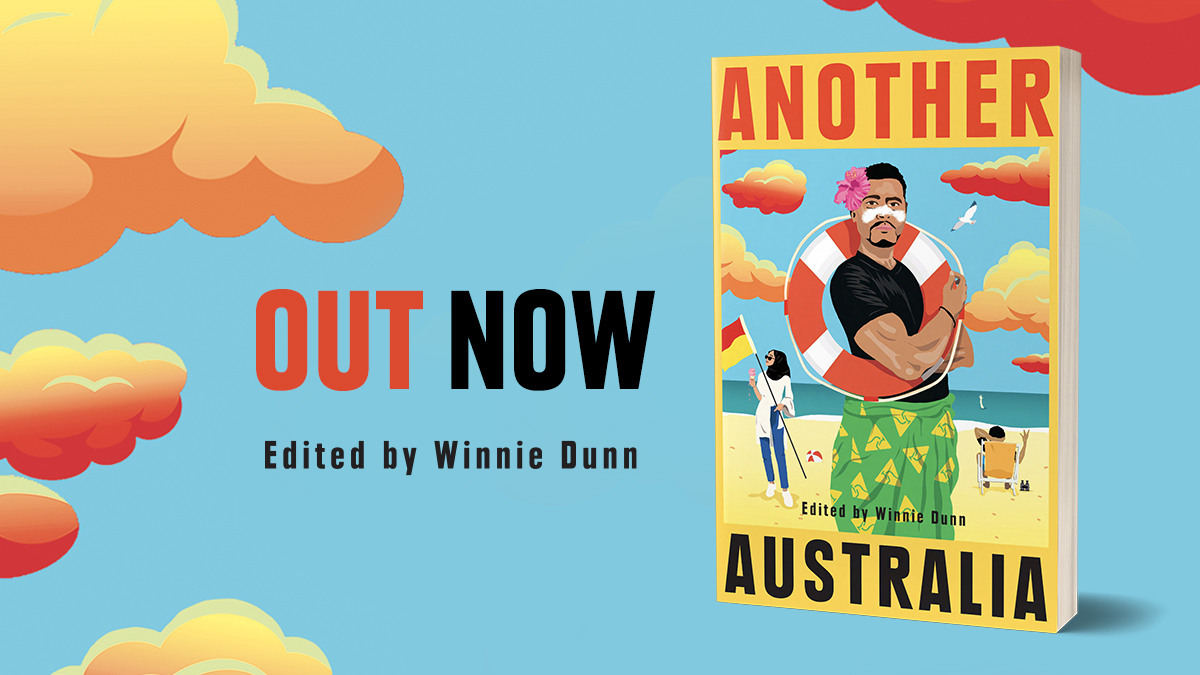 A suburban psychic's ominous warning. A conversation in Yuwaalaraay. A glimpse of a shameful, hidden history. A love that moves a mountain. In this unwavering follow-up to After Australia, twelve more boundary-pushing Indigenous writers and writers of colour show us all that is and could exist in our versions of Australia.
We're pleased to announce the book cover reveal and release date for Another Australia. This highly anticipated speculative fiction companion anthology is out 31 May 2022. Order it now!
Featuring Shankari Chandran, Osman Faruqi, Declan Fry, Amani Haydar, Shirley Le, L-FRESH The LION, Mohammed Massoud Morsi, Omar Musa, Sisonke Msimang, Sara Saleh, Nardi Simpson and Anne Marie Te Whiu. Edited by Winnie Dunn.
Published by Affirm Press in partnership with Sweatshop Literacy Movement in association with Diversity Arts Australia.
To find out about the conceptual origins of the After Australia anthology and Another Australia companion anthology, visit the Stories from the Future project page.
Order the book
Now available via Readings Bookshop and all good bookstores!
Order now
Share the media release
Find out more about Another Australia stories and writers!
Download now