This event ended on 30 June, 2022.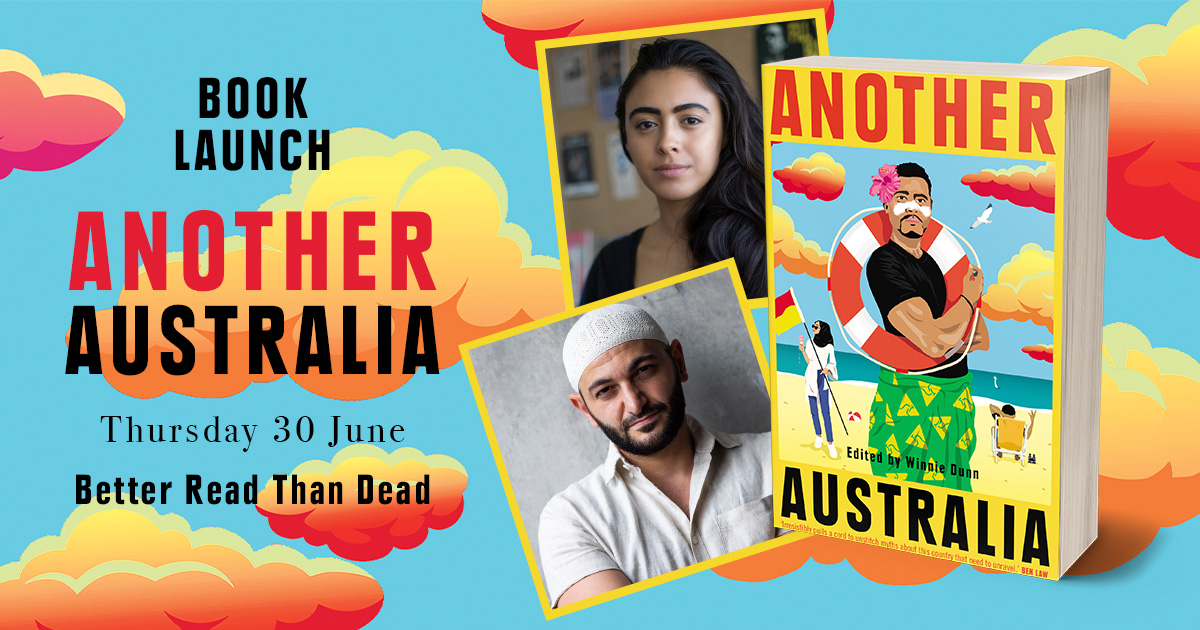 Another Australia – Book Launch Invitation
Twelve diverse writers reveal another Australia hidden behind, beneath and beside the country we think we know.
Come and celebrate the book launch of Another Australia with us at Better Read Than Dead bookshop on Thursday, 30 June 2022 from 6:30 – 7:30pm AEDT.
The launch panel will feature Winnie Dunn, editor of Another Australia in conversation with Michael Mohammed Ahmad, the editor of After Australia.
Another Australia weaves together works from 12 more boundary-pushing Indigenous writers and writers of colour: Shankari Chandran, Osman Faruqi, Declan Fry, Amani Haydar, Shirley Le, L-FRESH the LION, Mohammed Massoud Morsi, Omar Musa, Sisonke Msimang, Sara Saleh, Nardi Simpson and Anne Marie Te Whiu.
Book Tickets
Book your free ticket to attend in-person OR online
Book now
Time & Location
30 June, 6:30 pm – 7:30 pm AEDT
Better Read Than Dead, 265 King St, Newtown NSW 2042, Australia
Online Zoom option available for national and international attendees.
Partners
Another Australia is published by Affirm Press in partnership with Sweatshop Literacy Movement in association with Diversity Arts Australia.