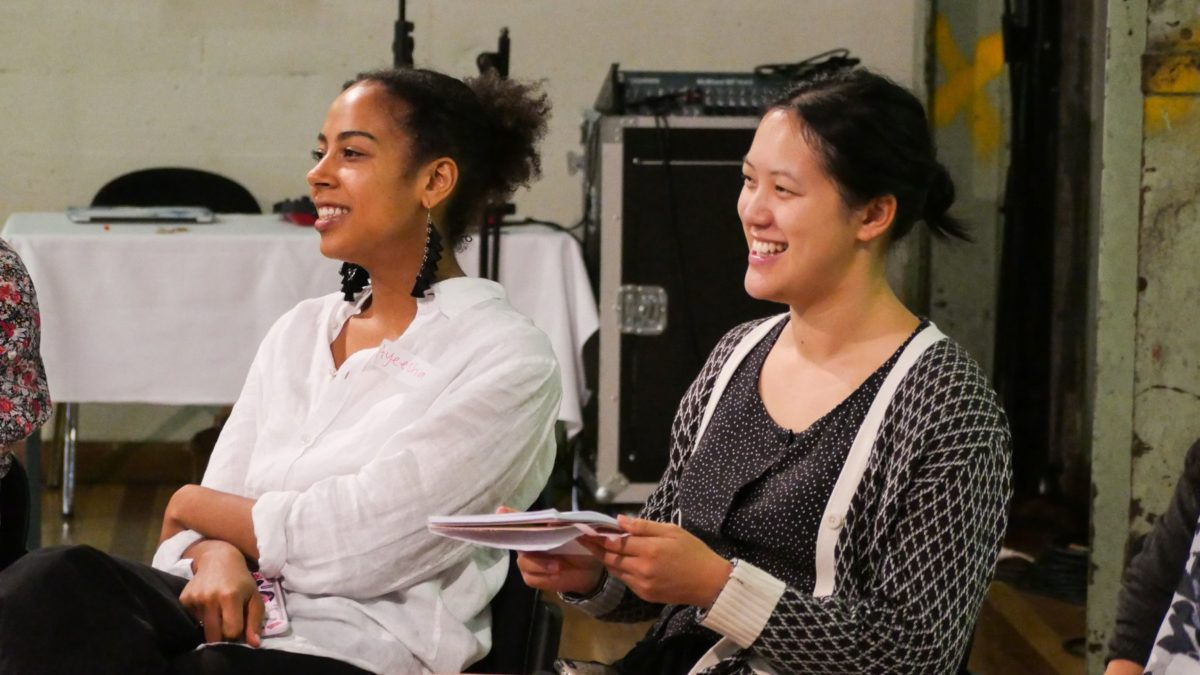 How do you re-envision the future of the arts?
Stories from the Future imagines a future where cultural diversity is present at every level in the arts, creative and screen sectors.
In these one-day workshops held throughout the country, participants are guided through a process of shared visioning to imagine what changes might be possible, how they might happen and the legacy we will leave behind.
The project supports the leading role of artists, storytellers, producers and creative workers in shaping the future of culture and the creative sector. It's an inspiring chance to set our imaginations free from the confines of current systems and brainstorm ways to make our visions a reality.
Audience
The workshops bring together storytellers, creatives, arts workers and cultural leaders of First Nations, culturally diverse, migrant, humanitarian entrant and refugee backgrounds.
Workshop Outline
The workshops involve a series of exercises and activities that flow from the personal to the structural and systemic. They include exercises that reflect upon experiences of marginalisation in the arts and group exercises that collectively imagine milestones and actions along a timeline towards an equitable culturally diverse arts scene in 2050.
Project Outcomes
Production of a report capturing key issues and making recommendations

A synthesised timeline to the future based on the workshops

Series of mini-films and podcasts

Series of articles published in publications (commissioning writers / citizen journalists – see project coverage below)

The

After Australia

anthology, which was launched in 2020 and embedded POC and Indigenous artists into the process 

The Another Australia companion anthology will be launched in 2022
Background
The project was piloted in Western Sydney in 2017 by Dr Paula Abood and Lena Nahlous in conjunction with Arts Front, with a further workshop held at the Arts Front symposium. 
In 2019, we partnered with Dr Remy Low (workshop facilitator), Lecturer from the Sydney School of Education and Social Work, University of Sydney who restructured and delivered the workshop with support from Associate Producer Glaiza Perez in NSW, SA, ACT and WA in partnership with our key state partners.
In 2020, we ran a dedicated refugee and asylum seeker workshop in Sydney supported by Inner West Council and Refugee Art Project. We also ran workshops online for QLD and VIC based creatives, in partnership with BEMAC, MAV and Creatives of Colour.
In 2021, the workshops for NT and TAS based participants were co-facilitated by Dr Roanna Gonsalves, Shay Jayawardena, Ruth Langford, Warren Mason, and Sharifah Emalia Al-Gadrie with support from Dr Remy Low.
The NT workshop is co-hosted in partnership with Darwin Community Arts.
The TAS workshop co-hosted in partnership with Nayri Niara, Moonah Arts Centre, Tasmania Performs and Multicultural Youth Tasmania.
In 2022, following the launch of the Stories from the Future national report, follow-up gatherings including a NT based gathering with NT arts leaders will be held in partnership with Darwin Community Arts to share the findings from the report and put them into tangible action plans for change and equity.
Our Partners
Stories from the Future is a partnership between Diversity Arts Australia, the University of Sydney, and key state partners and receives core support from the Australia Council for the Arts, Create NSW, City of Parramatta Council, Liverpool City Council and Inner West Council.
Key state partners: Nayri Niara, Moonah Arts Centre, Tasmania Performs, Multicultural Youth Tasmania, Darwin Community Arts, BEMAC, Regional Arts Services Network, Refugee Art Project, Community Arts Network, Regional Arts WA, Casula Powerhouse, Parramatta Artists Studios, The Street, Nexus Arts, Country Arts SA, Information and Cultural Exchange (ICE), Arts Front, Feral Arts, Multicultural Arts Victoria, Creatives of Colour, Sweatshop and Peril.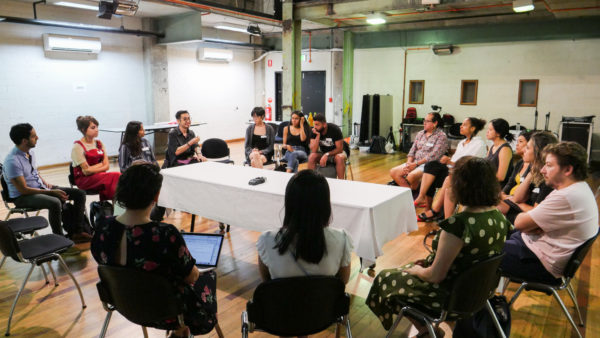 Project Coverage
After Australia – Anthology Coverage:
University of Sydney:
Peril Magazine:
SBS Voices:
Overland Literary Journal:
The Street Theatre:
Artists' Blogs:
Creative Lives: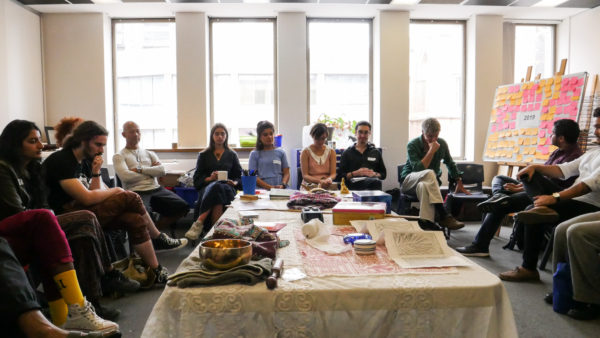 To kickstart the project, we launched the first introductory short films from the Stories from the Future workshops at two events with Councillor Charishma Kaliyanda and Councillor Patricia Prociv.
The introductory films were launched as part of the celebrations for Harmony Day: Forum For Home on The International Day for the Elimination of Racial Discrimination at Casula Powerhouse Arts Centre and the Stories from the Future social mixer at Parramatta Artists Studios. The ACT, QLD, NSW, SA and WA films are being launched online in 2021, watch the playlist.