This event ended on 26 May, 2023.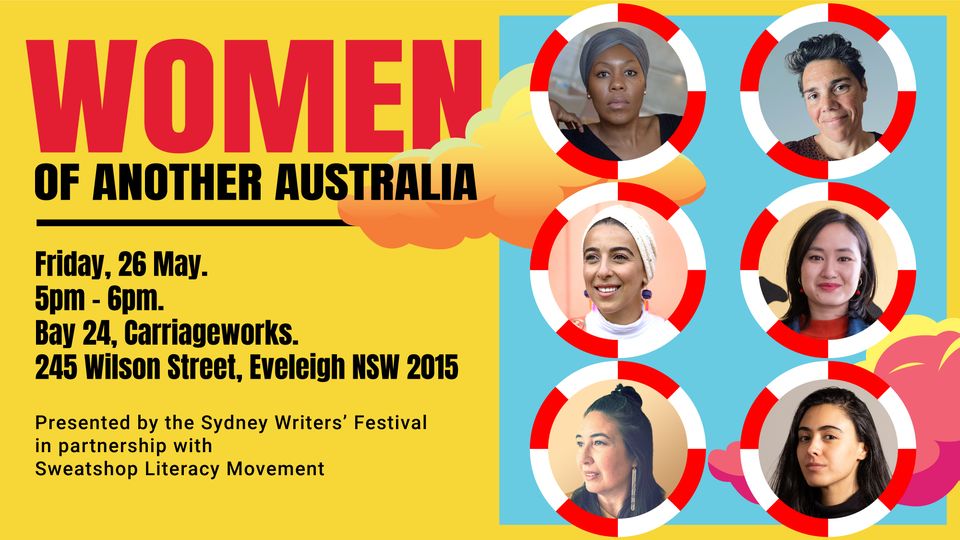 "First Australians, new Australians and everyone between: in this powerful showcase, five women from the critically-acclaimed anthology, Another Australia, share stories about all that is and all that could be in our versions of Australia. Featuring readings from a line-up of award-winning authors: Amani Haydar (The Mother Wound), Shirley Le (Funny Ethnics), Sara M. Saleh (Songs for the Dead and the Living), Nardi Simpson (Song of the Crocodile) and Anne-Marie Te Whiu (Whisper Songs). Hosted by anthology editor and Sweatshop General Manager, Winnie Dunn."
Join us for the free Women of Another Australia panel at Sydney Writers Festival.
Another Australia is published by Affirm Press in partnership with Sweatshop Literacy Movement in association with Diversity Arts Australia.
Learn more about the event
Join us for the panel at Sydney Writers Festival
Find out more