This event ended on 1 December, 2022.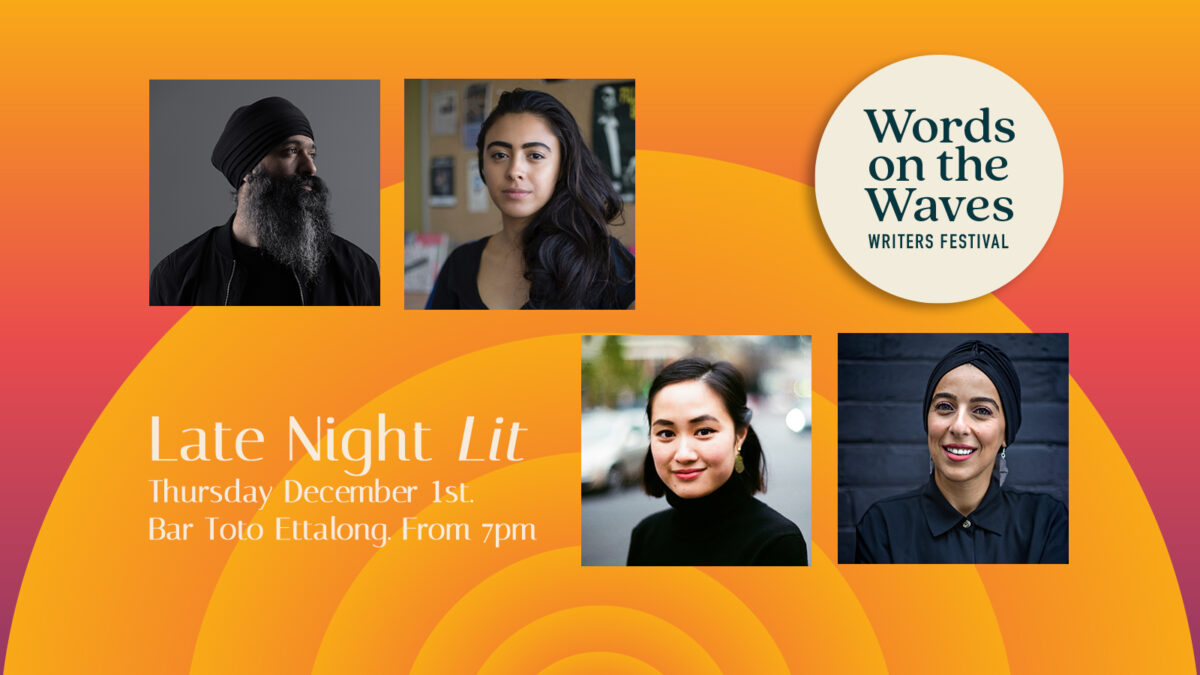 A shimmering Late Night Lit to wrap up the year, featuring spoken word and poetry all drawn from the recent anthology Another Australia. Hear home-truths from contributors Sara Saleh, L-FRESH the LION and Shirley Le alongside electrifying open mic speakers.
Settle into the old-world charm of Bar Toto, Ettalong's neighbourhood trattoria for Late Night Lit, an evening of spoken word: poetry, literary readings and other surprises.
For this final shimmering instalment of the year, we will be treated to an insight into Another Australia, an unwavering anthology issued by writers of colour and Indigenous Australians showing what a new or alternative nation might look like. We will be joined by three of its fearless contributors: hip hop artist L-FRESH the LION, human rights campaigner, writer and poet Sara M Saleh, and Vietnamese-Australian writer from Western Sydney, Shirley Le, with editor Winnie Dunn as our host for the evening.
And as usual, we will hand the mic to you. Expressions of interest for local aspiring or established writers to join the line-up have now closed, thank you for your interest (and feel free to email program@wordsonthewaves.com.au for consideration at our next Late Night Lit, if you missed out!)
Please note: seating is unallocated.
Another Australia is published by Affirm Press in partnership with Sweatshop Literacy Movement in association with Diversity Arts Australia.