This event ended on 10 December, 2020.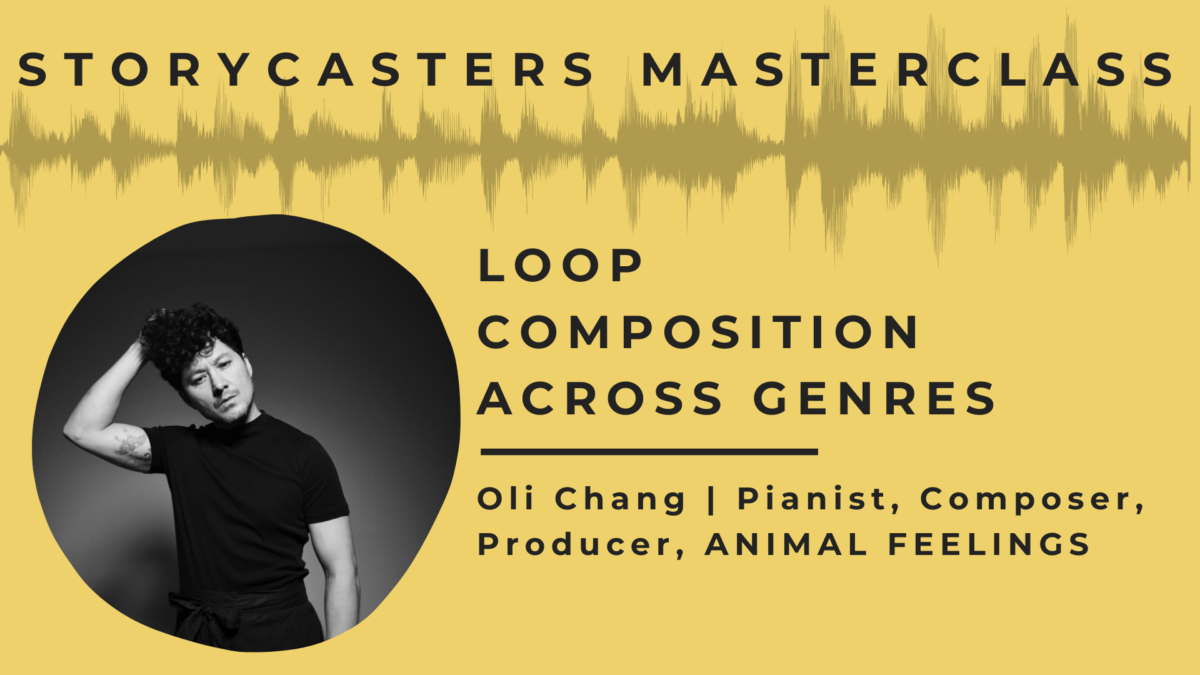 Learn about the concept and process of layering multiple melodic and rhythmic ideas to create harmony with Oli Chang of Animal Feelings.
Help us kick off the StoryCasters Online Showcase with a virtual masterclass led by producer, pianist and composer Oli Chang (Animal Feelings)!
This masterclass is open to emerging musicians who are under 30 years old and identify as culturally diverse, POCs, First Nations and/or BIPOC.
Oli's masterclass will focus on the concept and process of loop composition, an extremely versatile method of composing that can be used in film, television, commercial and indie projects. Grab your dinner and join us for an evening of music, networking and collaboration!
Book your spot for the FREE 10 December, 6pm AEDT masterclass at Eventbrite.
If you want to hear more about Oli's career, RSVP to the StoryCasters Sessions, a FREE industry talk between Oli and Fbi Radio's Tanya Ali on 15 December, 6pm AEDT. You can find out more and register here.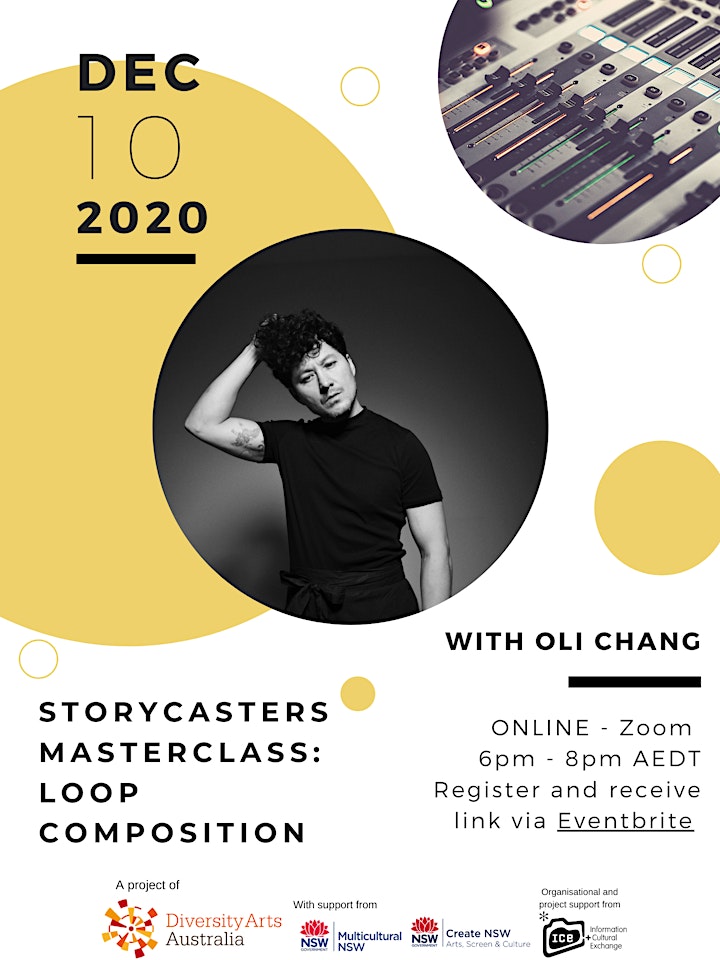 About Oli Chang (Animal Feelings)
ANIMAL FEELINGS is the musical love child of producer and pianist Oli Chang. From introspective piano pieces to extroverted dance music, Animal Feelings ranges from ambient soundscapes to anthemic organic house music. His sound is inspired by nature and ranges from the neoclassical style of Nils Frahm to the pulsating dance music of Disclosure. Through infectious vocal hooks, instrumental melodies and exotic percussion, Oli Chang's music will ignite your inner animal feelings.
Oli Chang's musical journey in the USA began with the celebrated ambient dream-pop of High Highs, a long-running collaboration with Jack Milas. Previously his electronic music project with James Brennan called Theatre Of Disco was one of Australian label Future Classic's first signings. Chang was drawn back to dance music whilst writing the second High Highs album. During this time, he also started "LOVELESS NIGHTS" a cult, wildly diverse dance party held at Pony Boy, Brooklyn, which also served as a testing ground and incubator for ANIMAL FEELINGS.
Oli Chang's projects have been featured in the films Pitch Perfect, Sleeping with Other People, For a Good Time Call and numerous TV shows including Grey's Anatomy, Nurse Jackie and Teen Wolf. Animal Feelings has played along acts such as Tycho, Alex Cameron and Sevdaliza.