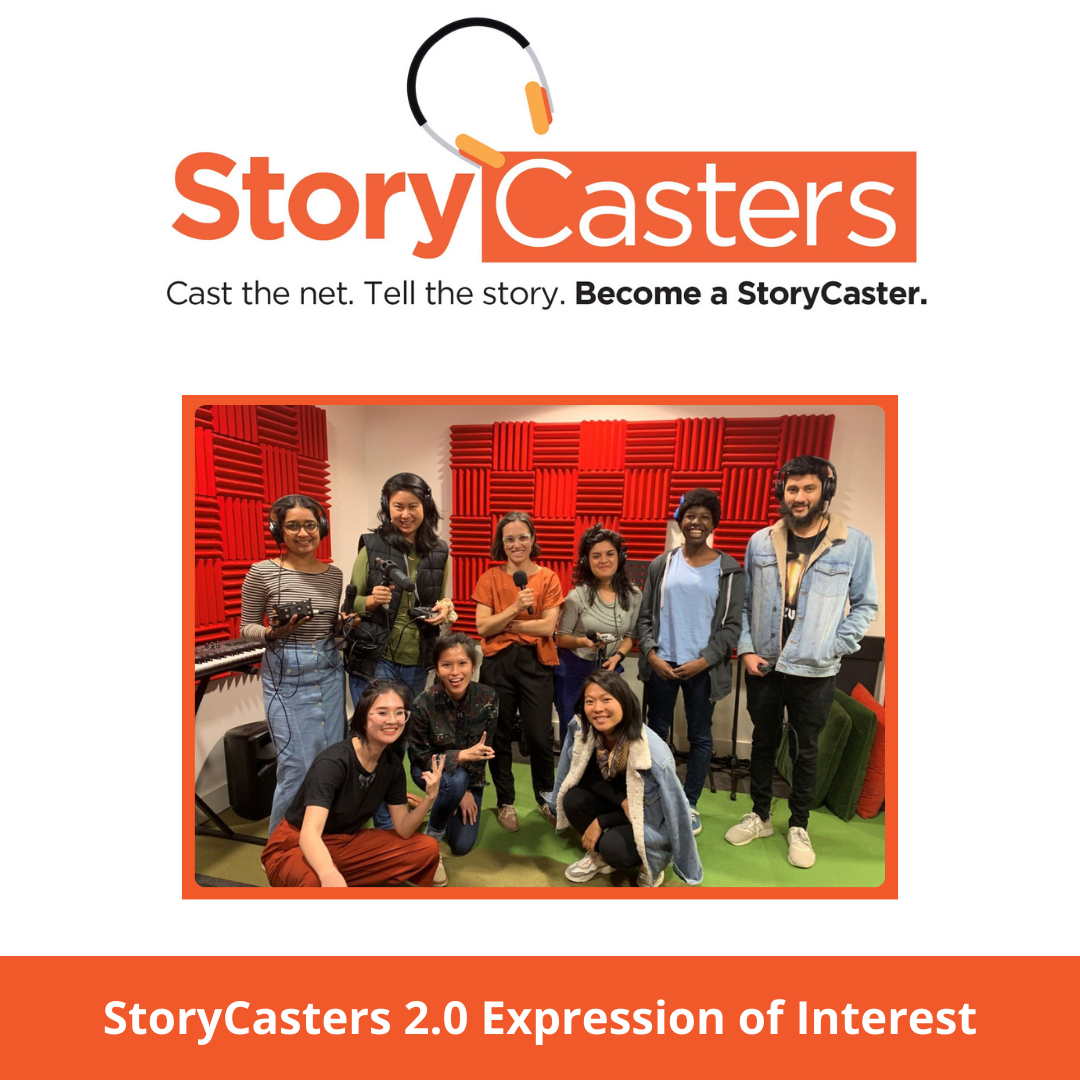 Become a StoryCaster
Find out more and complete the Expression of Interest (EOI)
Submit now
Are you ready to dive into the world of media and content production? If you're aged 18-30, passionate about storytelling, identify as culturally diverse, migrant, refugee, and/or a Person of Colour based in NSW, we have an incredible opportunity for you.
StoryCasters 2.0 hopes to empower the next generation of reporters in various formats, brought to you in partnership with Multicultural NSW, Media Diversity Australia, and the Sweatshop Literacy Movement.
📸 Learn photography
🎙️ Dive into podcasting
📝 Perfect your writing skills
🎤 Master the art of interviews
📰 Explore the world of journalism
🤝 Network with industry experts
The program offers training in one of three streams (Writing & Criticism, Podcasting and Photojournalism) plus industry talks, masterclasses, and a four-part series on working in media.