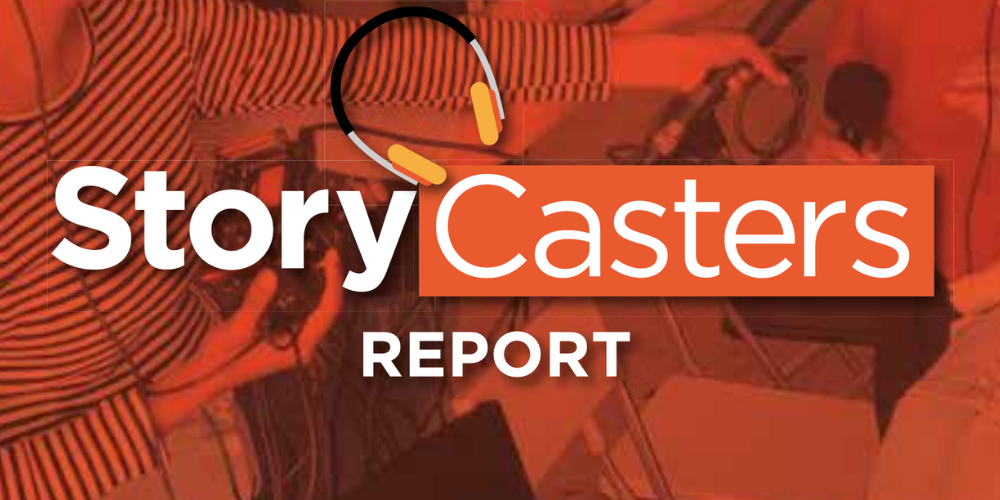 Join our mailing list to download the StoryCasters Report
The StoryCasters project has resulted in a rich set of outcomes ranging from paid commissions and ongoing employment opportunities, to the creation of communities of practice. Download the full report to learn about the project outcomes and key learnings.
Cast the Net. Tell the Story.
Who are the StoryCasters?
The StoryCasters are emerging journalists, artists and content producers. Aged between 18 and 30, they live in New South Wales (NSW) and 70% of them come from Western Sydney. The StoryCasters identify as culturally and linguistically diverse (CaLD), people of colour and/or as from a non-English speaking, migrant or refugee background, and 55% identify as female or non-binary.
What is the Program?
StoryCasters is a 30-month training and mentoring program offered in four disciplines: writing, screen, podcasting and sound. From 2019 to 2021, 72 training and collaboration sessions were held to build participants' skills as digital producers and citizen journalists. Sixty of these sessions were group training workshops, seven were collaboration events and five were industry masterclasses.
During the program, the StoryCasters captured stories and reviewed works of 100 additional creatives of colour from NSW. These stories have increased the profile of culturally diverse artists across the state, exploring their work, inspirations and successes, as well as the barriers to inclusion they have experienced.
The stories have been distributed and published widely and are available through the StoryCasters website.
SUMMARY OF OUTCOMES
• Increased employment opportunities for emerging CaLD producers
• Communities of artistic practice and collaboration in the Western Sydney region
• Creation of a cohort of citizen journalists and content producers
• Content that critically engages with cultural diversity and barriers to inclusion in the arts
• Pathways to further training and education for participants
• Networks of opportunity to broadcast and distribute content in the industry
• Greater visibility for creatives of colour to showcase their work and leading practices
StoryCasters Website
Visit the website to see works from the StoryCasters participants.
Visit Now