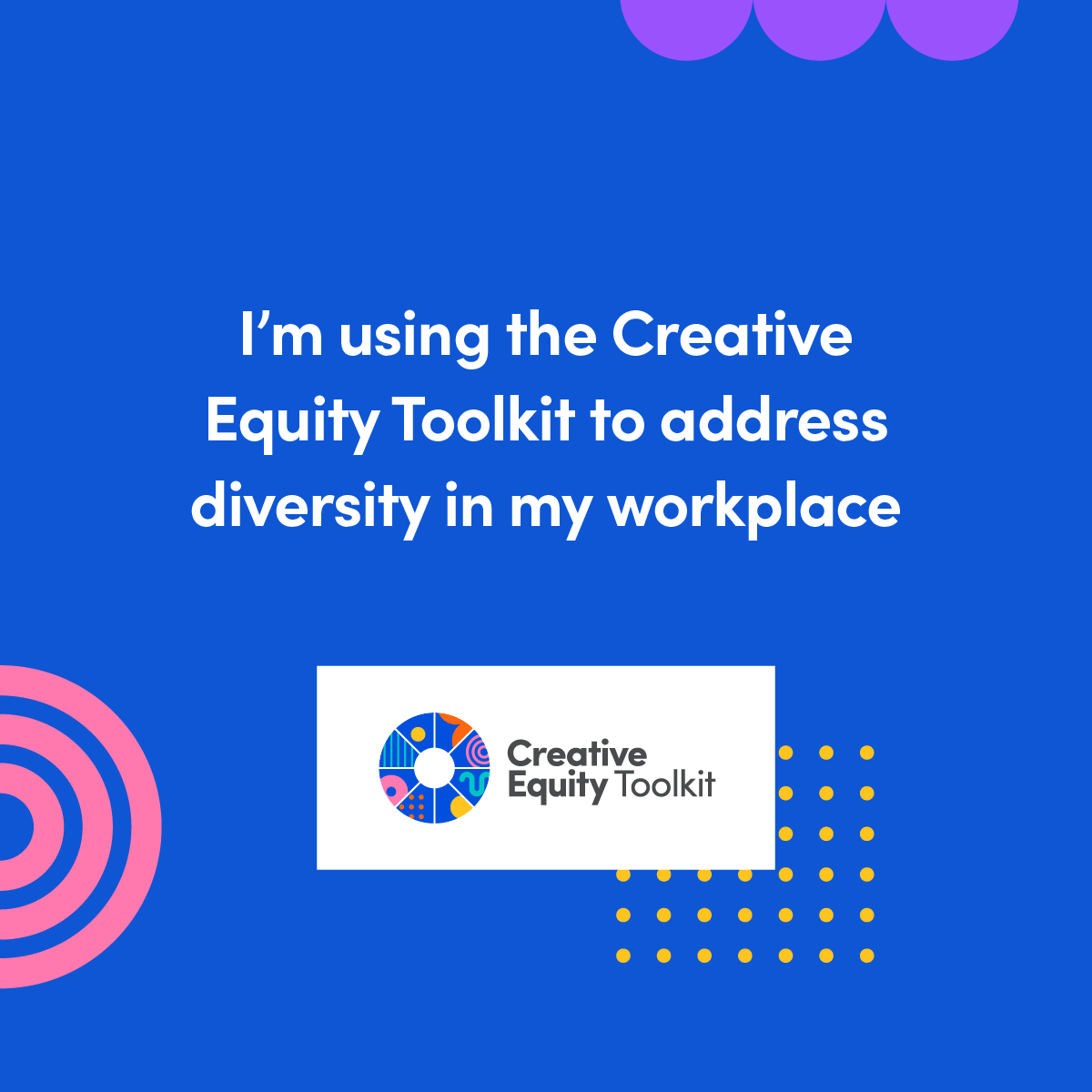 A toolkit for changing the future
LAUNCh STREAM FROM THE SYDNEY OPERA HOUSE AVAILABLE ON DEMAND
Launched from the Sydney Opera House on 21 July 2020, the Creative Equity Toolkit is a knowledge-exchange website and program to support arts and creative organisations in reaching their diversity and inclusion goals. The website focuses on ethno-cultural and migrant racial equity in the arts, cultural and creative industries.
Why build a toolkit?
Research consistently reveals how very Anglo-focused our creative industries remain. While many organisations know the value of cultural diversity in the arts, it's not always easy to know how to create change. The Creative Equity toolkit is a digital platform of practical resources to help arts leaders, creative workers and practitioners and organisations take action on creating diversity in their sector. Creative Equity Toolkit will feature toolkits, guidebooks, directories and how-to instructions, along with links to research, case studies, and policy documents. The site adopts an instructional, hands-on conversational tone—something akin to a travel guidebook.
We want to see more culturally diverse actors, screen producers, published writers, musicians, visual artists, dancers, as well as more culturally diverse arts professionals in decision-making roles in Australia's creative sectors. This requires organisational and structural change. In order to support organisations to make these changes, we are creating a website with links to available resources. However rather than providing a simple list of links, we are curating resources and providing reviews and interpretations on how and when they may be used, clustered around clear calls to action.
Background
Diversity Arts Australia (DARTS) is partnering with the British Council, Creative Victoria, Create NSW and Western Sydney University (WSU) on the project.
The idea for this project came out of consultations between Diversity Arts, the British Council and key stakeholders in the creative sector. The consensus was that there is a lot of information on increasing cultural diversity in the arts 'out there' and there is no need to 'reinvent the wheel'. However, this information is not currently collated in one easily accessible location.
We began in 2019 with a sector-wide survey asking what would be useful, topics of most interest and the most useful resource formats. Our researchers then arduously and meticulously compiled reviews of resources to bring you the best tools in this area from around the world. We are working with leading design agency Wolf in collaboration with marketing and brand specialist Efront to build a practical site with clear actions that organisations can take. Our conceptual models are toolkits, guidebooks, and how-to instructions that are based on best-practice in the sector and evidence-based research. We focus on Australia and the UK, but also look internationally.
Community engagement and artist commissions 
We are also developing a national program of seminars and masterclasses to complement the information on the website, and will be commissioning filmmakers, podcasters, writers and animators to interpret the research on the site in ways that engage the sector.
This is another fantastic opportunity to bring CaLD artists into the project to amplify and promote the content, whilst also commissioning new work that will bring their work to new audiences.
Dive into the Resources
You can explore the resources of the Creative Equity Toolkit right now.
See the Toolkit