It's here! The Colour Cycle podcast SEASON 2!
The Colour Cycle Podcast is packed with important ideas, strategies and insights from leading thinkers in the arts. If you're committed to equity in the creative sectors, then you don't want to miss this. This season features a special recording of Fair Play season live at the Diversity Arts Symposium, Wheeler Centre in Melbourne.
We're sharing these thought-provoking and courageous conversations far and wide. Conversations and experiences from First Nations trail blazers Genevieve Grieves and Tony Briggs, international guests like Deborah Williams from the UK's Creative Diversity Network, Disability leader, artist Caroline Bowditch, Aseel Tayah, Paula Abood, and many more.
Listen to the Season 2 trailer and The Fair Play Season 2 episodes kicking off with Episode 1: First Peoples First on our website below or on all good listening platforms – iTunes, Spotify, Whooshka, Patreon, Pocket Casts, PlayerFM, Stitcher and Listen Notes.
Support Diversity Arts on Patreon to help us continue to deliver our Colour Cycle podcast series.
---
The Colour Cycle – Season 2
Episode 1: First Peoples First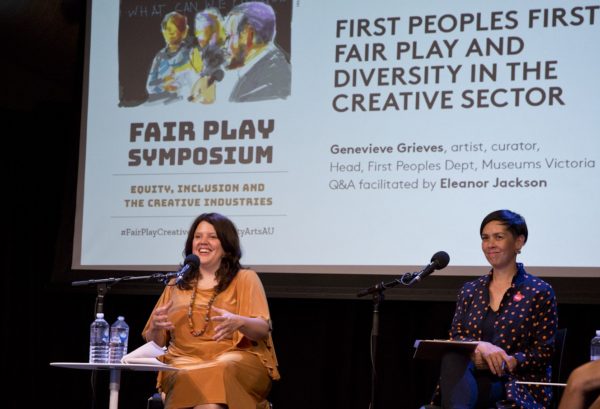 First People's First, how do cultural organisations, institutions and arts practitioners put this principle into practice in ways that move beyond tokenism? This is one of the critical issues unpacked in depth by Genevieve Grieves.
Genevieve is a Worimi woman from southeast Australia based in Naarm, sometimes known as Melbourne. She's an award-winning artist, curator and the Manager, Transformation Strategies in the First Peoples Department at Museums Victoria. This is her keynote address from the Fair Play Symposium, two days of talks and performances put on by Diversity Arts Australia at The Wheeler Centre.
Thanks to all of our Fair Play symposium partners: co-presenter The Wheeler Centre, core funder Creative Victoria, sponsors Ai-Media, British Council, Screen Australia.
Koorie Heritage Trust Inc, Arts Access Victoria, Multicultural Arts Victoria, Arts Front, Feral Arts, Regional Arts Victoria, Abbotsford Convent, Footscray Community Arts Centre.
---
Episode 2: Towards Creative Sector Self-Determination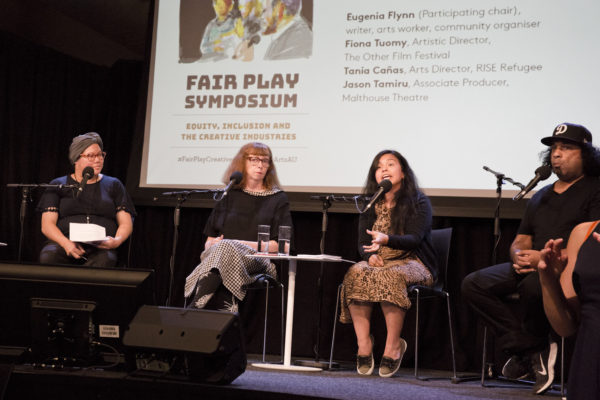 Has representation become a buzzword? The representation box is often ticked when "People of Colour", "First Nations" people and "People With Disability" are 'invited into' the conversation for a moment.
But how can we create real systemic change? Tune in to the panel: Towards Creative Sector Self-Determination from our Fair Play symposium at the Wheeler Centre.
Panelists: Eugenia Flynn (Participating Chair + Fair Play Creative Producer), Fiona Tuomy (Artistic Director, The Other Film Festival), Tania Canas (Performer, lecturer at the Victorian College of the Arts, RISE Refugee member) and Jason Tamiru (Proud Yorta Yorta man, Associate Producer, Malthouse Theatre).
---
Episode 3: Diversifying Screen and Stage – Deborah Williams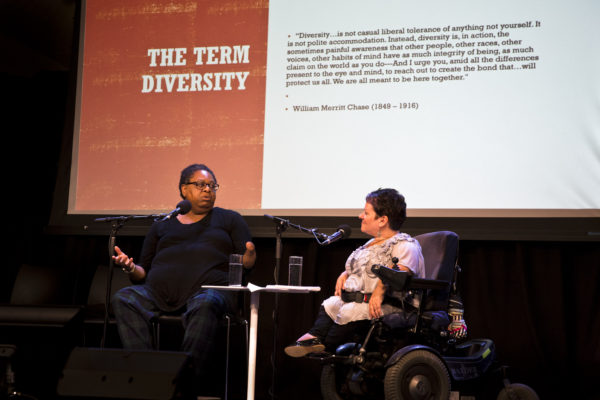 Tune in to Diversifying Screen and Stage with Deborah Williams, artist and CEO of the Creative Diversity Network (CDN) in conversation with performer, teacher and CEO of Arts Access Victoria​ Caroline Bowditch at The Wheeler Centre for Books, Writing and Ideas​ for Diversity Arts' Fair Play season.
Deborah Williams tackles assumptions about gender, race, disability and class through screen and stage work in this week's episode of The Colour Cycle.
Season 2 - List of episodes
---
The Colour Cycle – Season 1
Episode 1: Creating new reflections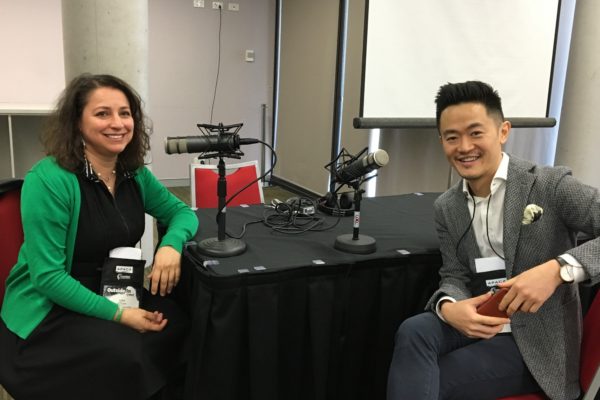 What does it feel like to grow up without seeing yourself reflected on TV? Screenwriter Benjamin Law describes this exclusion as 'quietly dehumanising' and a form of 'structural racism'.
He talks about his comedy series The Family Law changing the face of our TV screens – about casting the predominantly Asian-Australian characters, why quotas work and creating new opportunities and new reflections for writers of colour in Australia.
Listen now to Episode 1:
Episode 2: Making spaces for refugee artists
We talk a lot about the challenges for artists of colour to break into the arts sector and the pervasive stereotypes they face. But what if you're also trying to manage the added difficulties of language barriers, work and trauma as a recently arrived refugee to Australia? Meet the extraordinary Carolina Triana who has created huge opportunities for artists from refugee backgrounds by establishing the New Beginnings Festival.
Listen now to Episode 2:
Episode 3: Art and Identity politics: What is the Australian voice?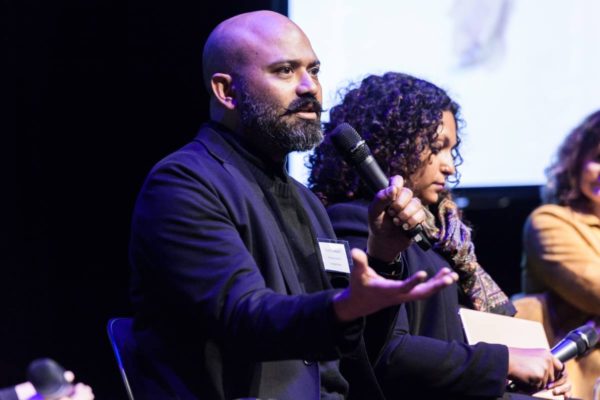 The great Australian author David Malouf is never referred to as the Great-Lebanese-Gay-Australian author. So do non-Anglo artists always have to represent the cultural identity of their parents or their birthplace?
Author and TV and radio host Sunil Badami talks about identity politics, and asks, what is the Australian voice and who does it belong to?
Listen now to episode 3: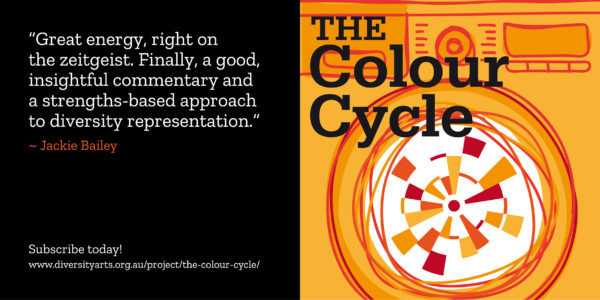 Episode 4: Making art in exile
We know that people are moving around the world and fleeing persecution, fleeing environmental disaster at a rate that has never before happened in history. Damon Amb was unable to practice his craft in his home country for fear of persecution. He speaks about his journey as a refugee and how he is now working to rebuild his life and re-establish his artistic practice in a new country.
Listen now to episode 4:
Episode 5: Changing the narrative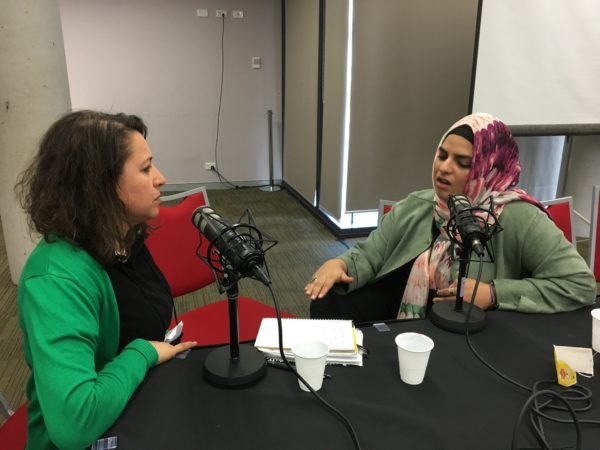 Zainab Syed is a performance poet from Pakistan, she wears a headscarf so people assume she's a refugee or has suffered hardship and that her work should reflect this. But her story is one of privilege. How do you change the stereotypes or assumptions made about artists of colour?
We also meet Kevin Bathman whose work about the inter-marriages of Indian and Chinese couples in south-east Asia doesn't fit easily into most boxes.
Listen now to episode 5: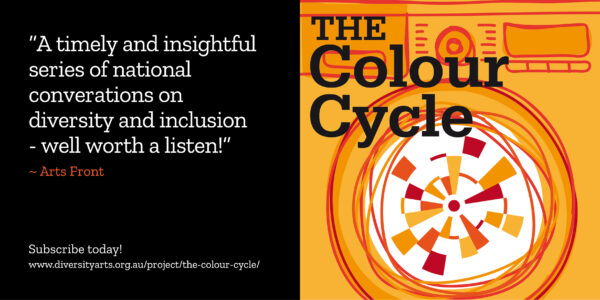 Episode 6: The Diversity of Australia's First Peoples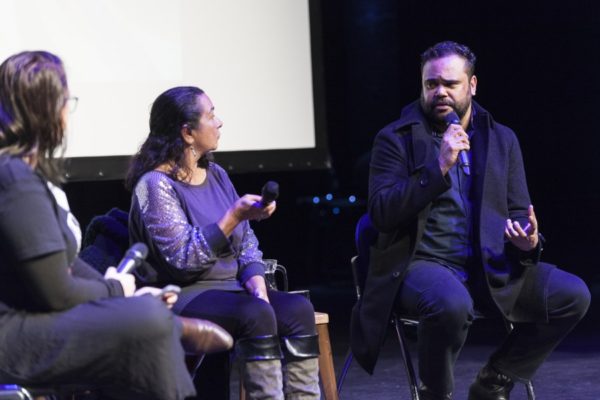 This ancient continent has been populated by diverse groups of people and artists from over 500 language groups and nations. But too often Australia's indigenous artists are relegated into one box to tick. In this episode, we talk to two important indigenous artists, Lily Shearer and Colin Kinchella about what we can learn from the diversity of Australia's first peoples.
Listen now to episode 6:
Bonus Episode: Australian Race Discrimination Commissioner Tim Soutphommasane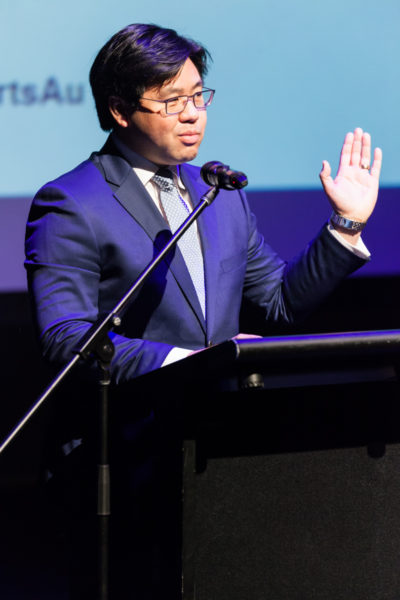 In our first bonus episode we bring you a live recording of the speech from Australia's Race Discrimination Commissioner Dr Tim Soutphommosane, the Beyond Tick Boxes Symposium. It was so good we just had to share it with you. He challenges Australians to think about cultural diversity as more than just going out for souvlaki, dim suns or pho. Dr Soutphommosane also poses the question: is creative expression is a human right?
Listen now:
Bonus Episode: Are we there yet?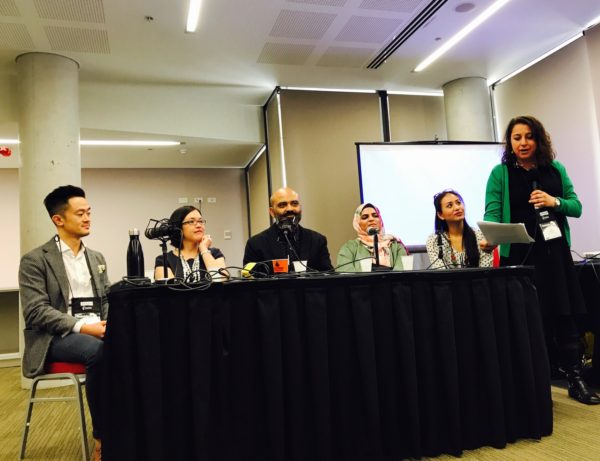 Over this podcast series we've heard lot's of strategies for increasing cultural diversity in the arts and on our screens – so are we there yet? Well we're on our way but still have a long way to go according to a panel discussion which Diversity Arts Australia hosted at the Performing Arts Connections Australia conference (Australia's peak performing arts body for theatre, dance and performing arts). The panel included some Colour Cycle alumni; Sunil Badami, Benjamin Law, Zainab Syed, Maria Tran and Jackie Bailey.
Listen now:
Season 1 - List of episodes
"We want our podcast to open up the conversation about why our arts and screens don't reflect Australia's real cultural diversity. We're also showcasing some brilliant artists and creative workers along the way."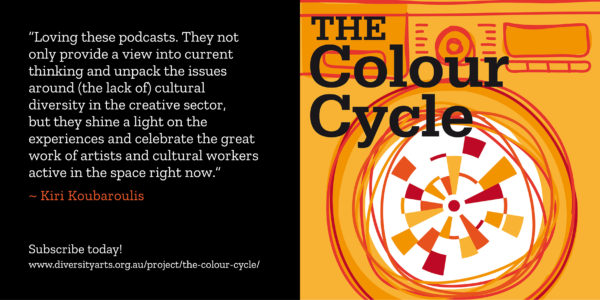 "Growing up without seeing yourself reflected back in your nation's stories is a quietly dehumanising thing."
Subscribe now to the Colour Cycle Podcast
Want great interviews on cultural diversity in Australian arts delivered to your phone?
iPhone users subscribe here