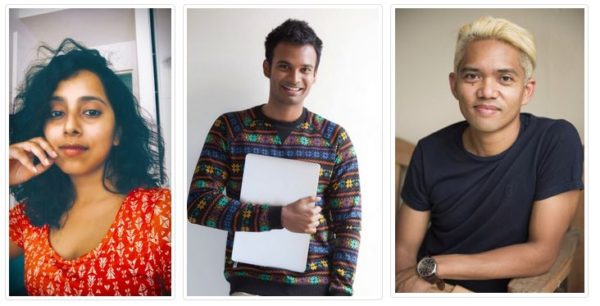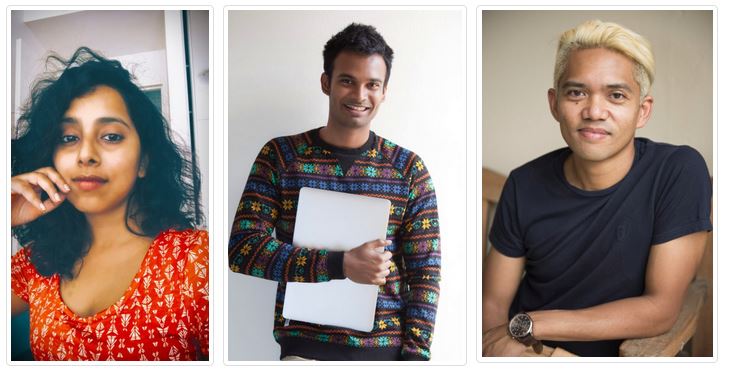 Parramatta filmmakers Vonne Patiag, Rashmi Ravindran and Gary Paramanathan took on the subject of cultural diversity and inclusion in the Australian creative sector, warts and all. They were awarded grants as part of the Diverse Screens Parramatta project managed by Diversity Arts Australia (DARTS) and supported by Parramatta City Council.
Parramatta Screens launch
Launched on 21 June 2018 at Information + Cultural Exchange in Parramatta, the films received wide coverage on TV and radio. The films were launched by DARTS chair James Arvanitakis and emceed by acclaimed writer Roanna Gonsalves.
Missed the launch? Don't worry – you can watch the live stream on Facebook. Or see our photos from the event. Or check out the SBS coverage.
Parramatta Screens Films
Mastering the Rhythm: Gary Paramanathan
What makes an artist, especially when their art form is unheard of for most? Sumati Nagpal, an accomplished Kathak dancer, teacher and choreographer, discusses her love of Kathak, a classical Indian dance tradition and her journey to mastering the practice, and opening a dance school in Harris Park.
Shading: Vonne Patiag
Shading is a short documentary that explores current white-washing practices of the Australian film and theatre industries that are unfamiliar with the nuances of darker shades of ethnic skin. Three POC performers share unheard stories of on-set racial prejudice and the effect make-up and lighting has on leaving them unrecognizable even to themselves.
First Impressions: Rashmi Ravindran
First Impressions traces the journey of 3 first-generation migrant artists in Australia. The film explores the work of writer Roanna Gonsalves, actor and theatre producer Neel Banerjee and creative producer Jiva Parthipan and highlights some of the challenges these CALD artists have faced, and how their position as migrant artists has informed their art.
Filmmaker profiles
Want to know more? See what the filmmakers have to say about their films:
We hope that these films will provide a moment for people to reflect, learn and think about how we can represent greater cultural and geographic diversity on screen.

The arts are widely perceived as being an inclusive and accepting working environment, but short films exploring cultural diversity and inclusion in the arts world are revealing a different picture.
Story map
DARTS's vision for this project is to develop a national map of screen-basedstories by culturally diverse filmmakers exploring issues and themes about cultural diversity and inclusion in the arts and creative sector. By asking filmmakers to address these issues in a creative way, we also hope to explore creative change and solutions to barriers and difficult issues.
The Diverse Screens project began in 2017 by inviting four
South West Sydney filmmakers
to address these issues. Their films subsequently screened throughout Australia, in Canada and at the Adelaide Fringe Festival. Each region has distinctive issues and we believe this approach provides insights into the similarities and differences across different communities.
Artist as advocate
This strategic project positions the artists as advocates, and creates powerful and engaging films which double as training and advocacy tools. Project producer Kevin Bathman said "We have had a really high calibre of applicants and engaging proposals. Thank you to all of the filmmakers who applied, including those who weren't selected in this round," he said. Thanks also to Fenella Kernebone (TEDX Sydney), Barry Gamba (I.C.E.) and filmmaker George Basha for being part of the selection process.