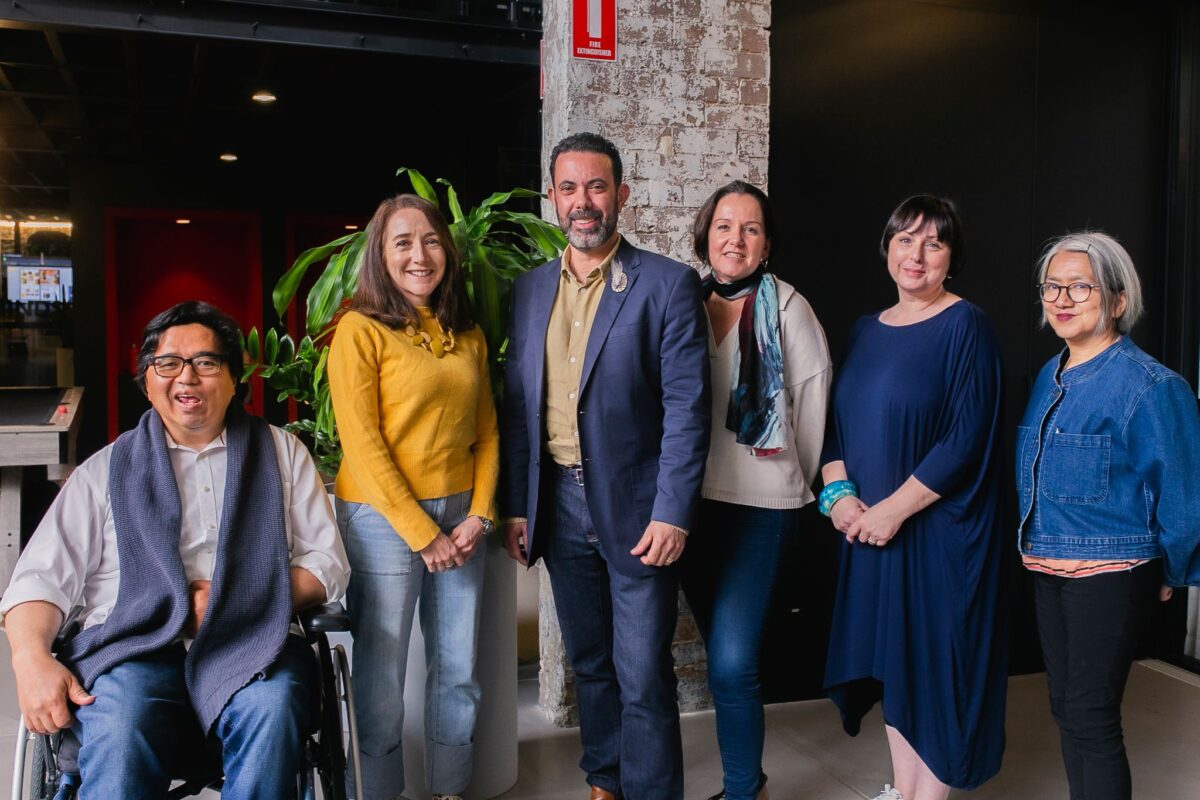 Our board
Debbie Lee Chair, Diversity Arts Australia Board
Debbie Lee is Matchbox Pictures' Director of Scripted Development.  Debbie provides creative leadership to the development of scripted content across a broad range of genres and markets. She also serves as an executive producer on a number of projects – most recently Safe Harbour, The Family Law, Mustangs FC, Hungry Ghosts and The Heights.  Before joining Matchbox, Debbie was ABC TV's Head of Comedy where she commissioned and executive produced shows including A Moody Christmas, Please Like Me, Laid, It's A Date, Upper Middle Bogan and The Strange Calls. Prior to that she worked as a Series Producer for experimental short film show, eat carpet for SBS and then as a Commissioning Editor for Drama and Comedy for SBS Independent. There she commissioned shows including Wilfred, John Safran vs God, Kick and The Circuit. 
Anthony Peluso Co-Deputy Chair
Anthony Peluso is the Chief Executive at Country Arts SA working closely with the Creative Programs, Arts Centres and Marketing teams. He oversees the development of the company's artistic programs and, with the CEO, he strengthens the network of stakeholders and partners which support the organisation's activities in regional South Australia. He joined the organisation in 2008 as the Executive Producer, Performing Arts.
Anthony has undertaken a number of roles including as SA Manager Musica Viva Australia, Music Program Manager, Adelaide Festival of Arts, and has worked at the Adelaide Symphony Orchestra and Fanfare Artist Management and managed a number of chamber ensembles.
As Manager, Artistic Planning for the Tasmanian Symphony Orchestra from 2003 to 2007, he helped initiate activities such as the Australian Music Program, an annual Sydney Season and the 2005 tour to Japan.
On weekends Anthony can be found searching through antique stores, or enjoying good food at any restaurant with tasty desserts on the menu.
Photo: Chris Herzfeld
Patron
James Arvanitakis Patron
Professor James Arvanitakis is the Executive Director of the Australian American Fulbright Commission.
James has 20-year experience in the higher education sector having also had successful careers in finance and the not-for profit sector. As an educator, researcher and public commentator, James was the driving force behind several innovative programs at Western Sydney University where he worked for fifteen years including the establishment of The Academy, and the Graduate Research School. Most recently he was the Pro Vice Chancellor (Engagement and Advancement).
James is a Fulbright alumni, having spent 12 months at the University of Wyoming as the Milward L Simpson Fulbright Fellow.
James is internationally recognised for his innovative teaching, receiving the Prime Minister's University Teacher of the Year Award (2012) and named an Eminent Researcher by the Australia India Education Council (2015).
In 2021, he was appointed the inaugural Patron of Diversity Arts Australia in recognition of his commitment to promoting a cultural sector that reflects the rich diversity of Australia. He is also an academic fellow of the Australia India Institute and on the Advisory Board of the Herbert and Valmae Freilich Project for the Study of Bigotry. He has over 100 publications and is a regular media commentator often seen on the ABC. His research areas include trust, US politics, water security and the future of democracies. He tweets at @jarvanitakis